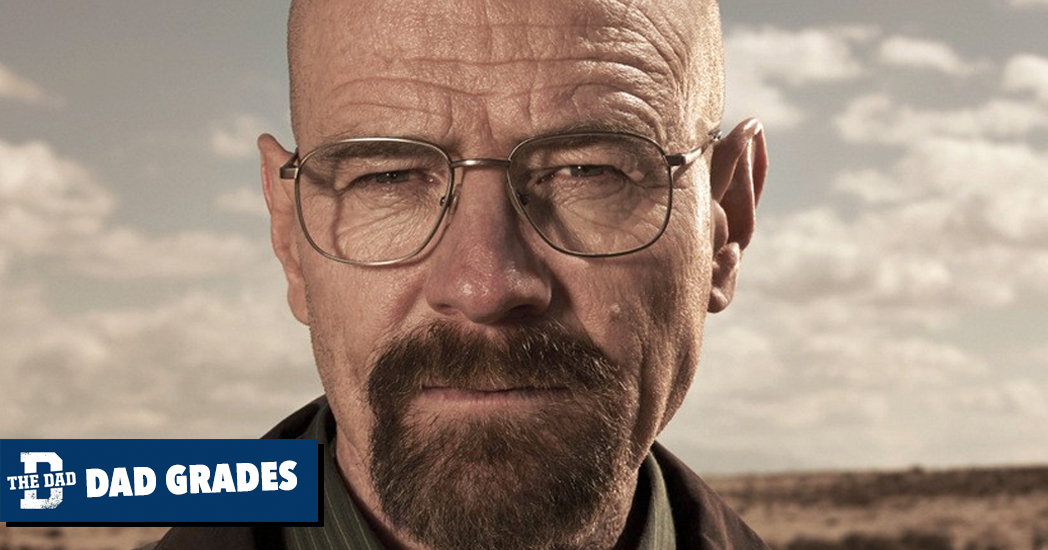 Credit: Sony Pictures
It's been 7 years now since Breaking Bad drew to a close, and we heard Heisenberg utter those unforgettable final words: "Goodbye, Lydia." No really, that was the last thing anyone on the show said, if you don't count Jesse's getaway scream. Seriously. Go check. We don't talk about this enough. Insane.
Nevertheless, Breaking Bad was a pretty incredible show. Prestige TV at its prestigest. For 5-but-actually-6 seasons, we witnessed the trajectory of Walter White, a terminally ill chemistry professor turned maniacal drug kingpin. Through first-rate performances, masterful storytelling, and cinematography like this…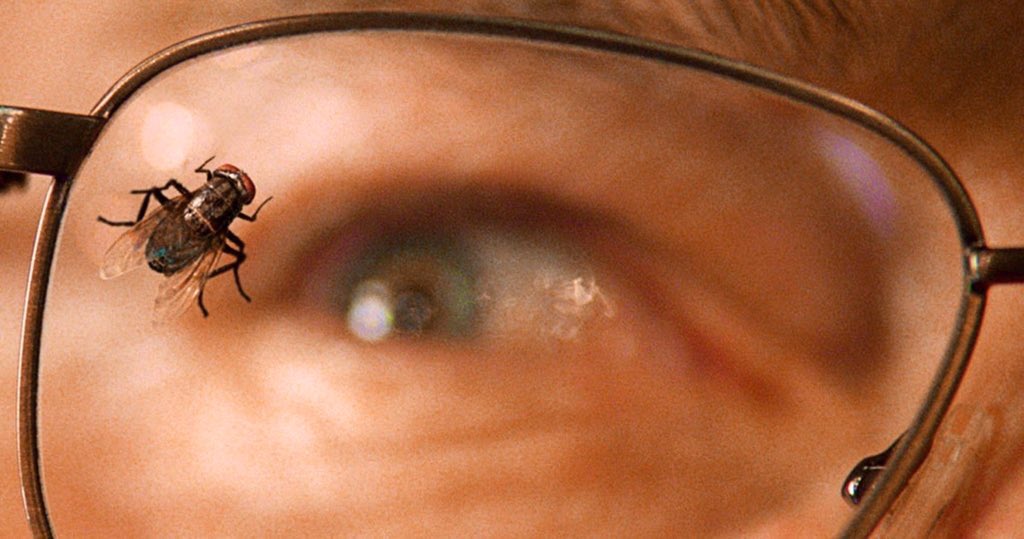 fans were enthralled by Walt's slow transformation into Heisenberg. But was he a good dad? No. What. Are you insane? Of course not. But we're gonna give him a Dad Grades anyway.
Warning: SPOILERS AHEAD
STRENGTHS
The premise of this show is rooted in Walt's responsibilities as a husband and father. After being diagnosed with inoperable lung cancer, Walt decides he needs to make a shitload of money, and fast, to provide financial security for his family. This sounds noble, and something a good dad might even do! More later on how he chooses to acquire this money.
On the surface, Walt's a great dad. A provider, a teacher, a protector. In season one, we see Walt start to break bad when his son, Walt Jr, who had cerebral palsy, is mocked while trying on jeans. Not on Walt's watch.
With a second child on the way, Walt continually asserts that every decision he makes, he makes for his family. Occasionally, he'll try to prove it, like in the season 5 episode "Fifty-One", in which he concludes a driving lesson with Walt Jr. by purchasing him a brand new Dodge Challenger.
Best of all, he never once tries to rope his into the meth business. Nepotism runs rampant in this society, so it's refreshing to see Jr. merely running a register and wishing folks an "A1 day" at the car wash. It is a money-laundering scheme, but whatever. He's good at it.
Again, it's clear that at first Walt operated with the most selfless of intentions, driven to leave his family peace of mind in the face of mounting medical bills. If you don't think about it too much, Walt's a good father.
WEAKNESSES
"I did it for me. I liked it. I was good at it. And I was really — I was alive."
That's Walt, to Skyler, in the series finale. Regardless of what we thought of Walt in season one, it's suggested his motives, in the beginning, were ulterior.
Remember The Bucket List, that movie where Morgan Freeman and Jack Nicholson live their lives to the fullest when confronted with terminal lung cancer? This is sorta like that, except instead of visiting the Taj Mahal and skydiving it's becoming a treacherous drug lord.
Walt is a truly morally reprehensible guy. He wins us over through sympathy in the first season. We were sorta with when he choked out Krazy-8 and dissolved his body in a barrel of acid. We were sorta with him when he brought down Tuco. But dude…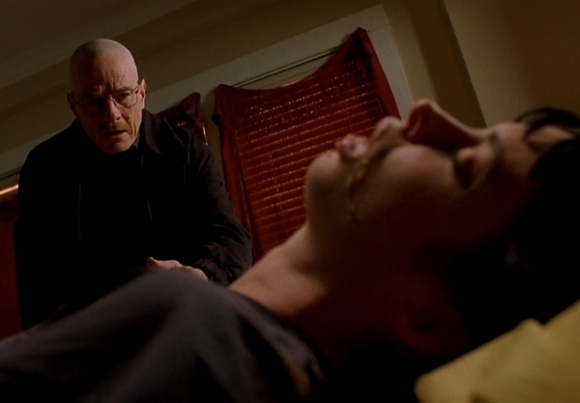 He watched and did nothing as Jane, the love of Jesse's life, choked to death in her sleep.
He convinced Jesse to murder the mild-mannered, relatively harmless Gale.
And need we remind you, in a later season, he straight-up poisons a child.
Walt was ostensibly the closest thing Jesse had to a father figure, and he was controlling, selfish, and manipulative the entire time. As Walt descended into unmitigated corruption, he never hesitated to throw Jesse under the bus. Once, while Jesse was literally under a car.
After Uncle Jack executes Hank in the desert, in what's widely regarded as the series' best scene, Walt spots Jesse hiding under a car and turns him over to Jack's Aryan Nation buddies. But not before saying what's quite possibly the shittiest thing anyone has ever said to another human:

Just a really bad man, man. Redemption was never an option.
Oh, and do we even need to bring up what a dick he was to his wife? People write Skyler White off as a nagging shrew for not being a sufficiently enthusiastic cheerleader while her megalomaniacal meth kingpin husband gives ricin to a six-year-old. Skyler wasn't the bad guy, you were for thinking that.
Also, we're gonna have to deduct points here for his poor execution of the classic dad move, Bringing Home A Pizza For Dinner.
VERDICT
Walter White is a despicable person. He lies habitually. He routinely puts his family in harm's way. He's the sole reason little Holly will never know her Uncle Hank. Also, did we mention the Jane dying thing? That. Walter White is Heisenberg, and Heisenberg is a monster, and no birthday bacon is gonna change that.
FINAL GRADE: F
Check out our previous edition where we graded John McClane from Die Hard.