Watch Baby's Adorable Reaction When Her Parents Turn on Her Hearing Aids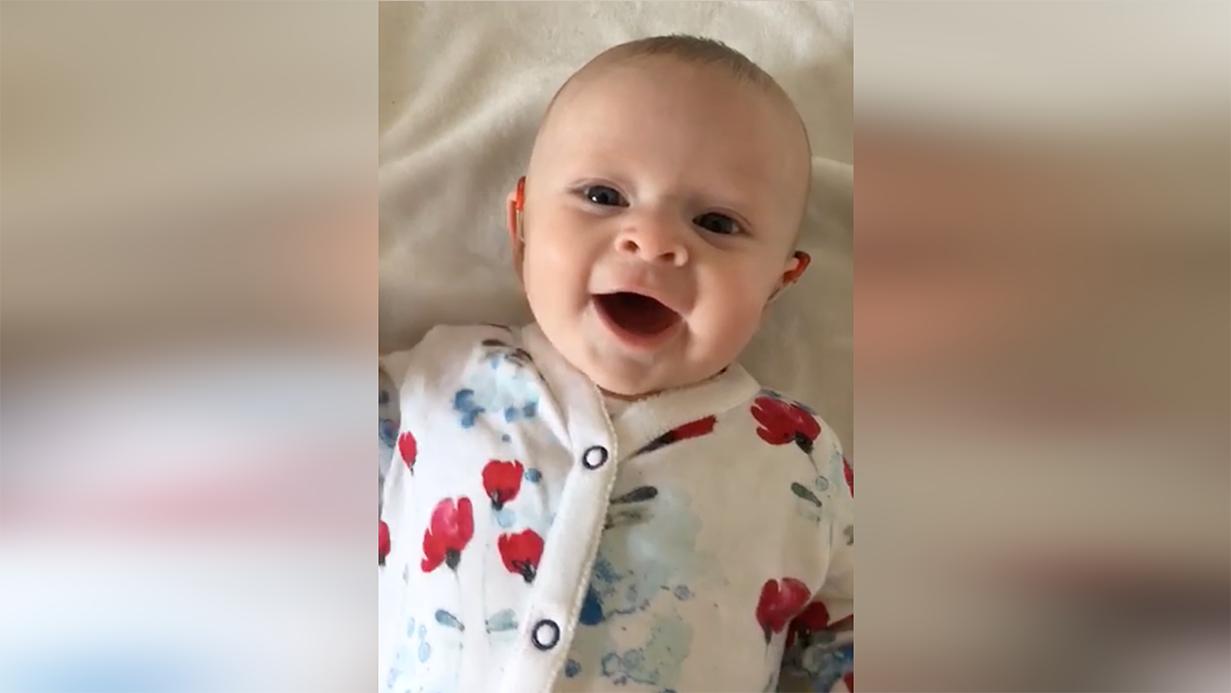 Having a child with disabilities can be a serious struggle at times, but thanks to modern technology, many of those burdens have been lightened and tons of children can experience a certain degree of normalcy.
For example, a video of a giggling 4-month-old Georgina Addison recently went viral due to her adorable smile and coos as her hearing aids were switched on in the morning.
If this doesn't warm your heart, literally nothing will.

Georgina was born completely deaf but was quickly fitted for her own personal hearing aids, which she received only weeks later. Ever since, the little girl's parents start the day by flipping on the devices and watching as their daughter's world is flooded with sound—something she clearly enjoys, too.
"It fills my heart with joy and you just can't put a price on things like this," Georgina's dad, Paul Addison, commented. "Every morning she reacts like it's a completely new experience and that will never get old."
The couple didn't know their jubilant daughter was deaf until shortly after her birth after initial audiological tests revealed significant hearing-related issues.
"Getting that sort of news is always going to be difficult," Paul continued. "We focused on the practicalities of the situation and did our best to stay positive."
The video was taken only a couple of months after Georgina had received her custom-made hearing aids, and she's already pretty comfortable with them already.
"She's a very happy baby and we made sure it wouldn't become a long term issue," Paul disclosed. "Every morning now when we turn the hearing aids on, we get this lovely reaction from her. She smiles every morning when she's able to access sound. It's just gorgeous."
Sounds like it's going to take a lot more than simple hearing loss to slow down Georgina.