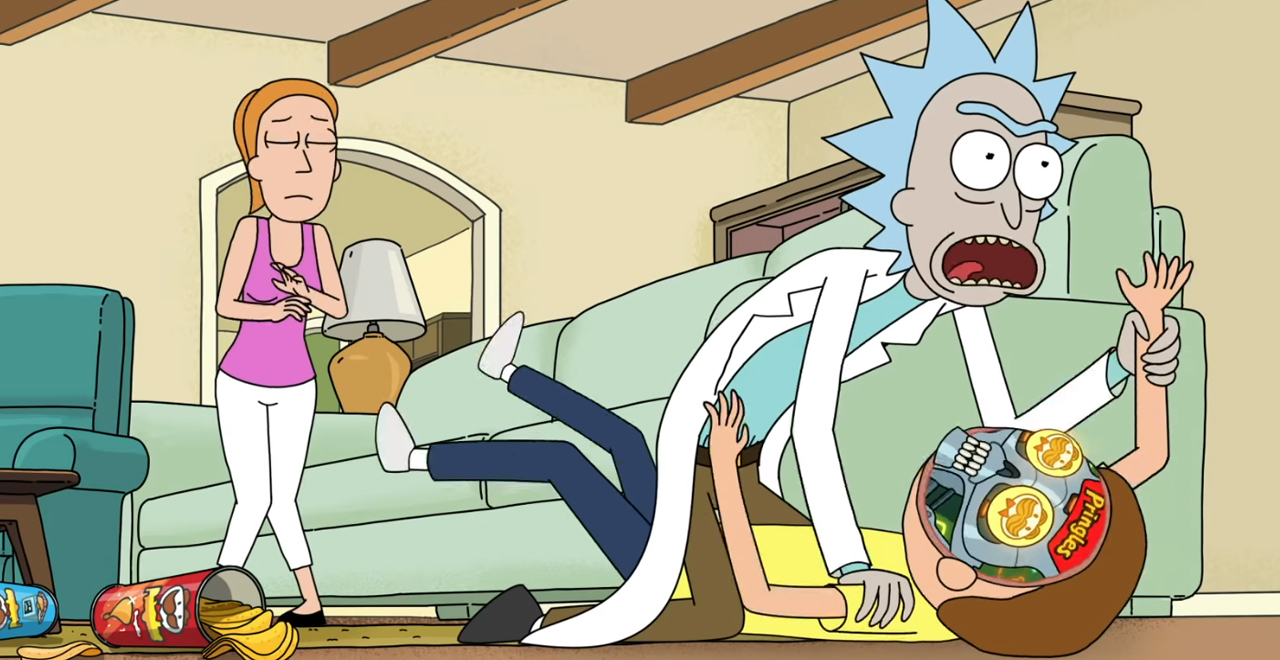 Credit: YouTube/Pringles
Sometimes, when the Super Bowl matchup is boring and/or the Patriots are involved, there's not a lot to recommend the game, and all you can do is crack a few beers and pray the commercials are good. This year, the matchup is a great one, and the game should be exciting and competitive. Plus, no matter what happens, Tom Brady won't win! So that's good.
Even better? One of the commercials will feature Rick and Morty.
Remember a few months ago when news broke that Pringles was making a limited edition Rick and Morty-themed pickle-flavored chip called Pickle Rick? Well, not only did they follow through with chips based on a singular episode of the insane, hilarious cult cartoon, they are promoting those chips in the biggest way possible: with an ad during the Big Game.
"With alternate universes taking a front seat in pop culture with television and movies, we love how ahead of trend Dan Harmon and Justin Roiland were when developing the concept for the show," said Gareth Maguire, senior director of marketing for Pringles. "The Pringles brand aims to do the same with flavor development and product innovations. As a result, when identifying a partner for our ad campaign this year, their forward-thinking attitude combined with the show's popularity and younger audience made this partnership a natural fit."
The ad has rolled out already, in that annoying way that Super Bowl commercials are now spoiled online well before the game hits the airwaves, and you can watch it below. In the ad, Rick and his granddaughter are watching a commercial for Pringles when Morty strolls in and starts stacking different flavors of the potato chip, the way the ad had suggested. Rick immediately snuffs out the situation, determining that Morty is not his grandson at all, but a robotic facsimile designed to push Pringles on them, and that he and Summer are trapped in a Pringles commercial.
The spot, which will air during the second quarter, is about as true to an episode of the show as a 30-second commercial for potato chips could be. Fans should be satisfied that their favorite show didn't totally sell out (or sell-out for much, based on Rick's sly meta-dig at the start of the spot), and anyone who's never seen the show should at least be intrigued?
The commercial is brief and seems to hint at a larger storyline, so maybe there will be more to this campaign, but for now, feast your eyes on it: