Watch the Trailer for John Mulaney's Upcoming Children's Special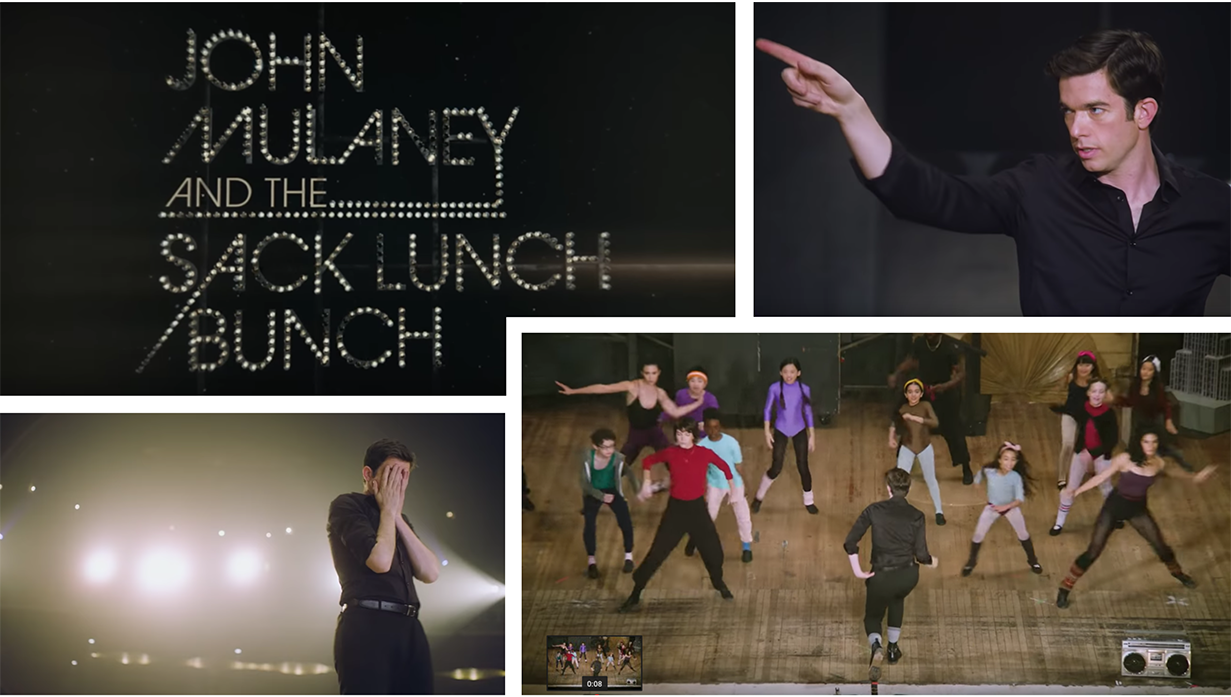 When it comes to the gritty, take-no-prisoners mentality of musical theater, you might not imagine John Mulaney to be involved to any significant degree, but the comedian is dipping his toe back into the music-filled waters after similar work on Documentary Now's "Co-Op" episode and his Les Miserables-esque "Diner Lobster" sketch on Saturday Night Live.
Mulaney's newest foray into the musical scene, however, is an upcoming Christmas special releasing December 24th on Netflix, and it features a whole cast of kids to boot.
The unique project, titled John Mulaney & The Sack Lunch Bunch, will try to recreate those classic TV variety specials, inviting celebrity guests to join the cast in singing, dancing, performing light comedy sketches, and learning some good ol' fashioned lessons.
So, how did Mulaney come up with his preteen cast, 'The Sack Lunch Bunch'? Well, it was a surprisingly merciless process, according to the recently released trailer:
In lieu of me telling you about a show that I obviously haven't seen yet (which I'm not above doing, mind you), here's how Mulaney himself describes it:
I'm John Mulaney and I am a 37 year old man. The Sack Lunch Bunch is a group of children ages 8-13 who are more talented than me. In this special, we are joined by celebrity guests like David Byrne, Tony Award Winner Andre De Shields, Natasha Lyonne, Annaleigh Ashford, Shereen Pimentel, Richard Kind, and Jake Gyllenhaal from the movie Zodiac. The result is a collage of Broadway-caliber showstoppers, comedy sketches for all ages, meditations on the unknown from children and adults, and a papier-mache volcano. It's funny, musical, joyous, anxious, and surprisingly profound.
So, if you find yourself with nothing to do after the presents are wrapped this year, grab your kiddos and check out the special for yourselves – it seems like a wholesome, funny, volcano-filled show for the whole family. Plus, it's every parent's dream to have kids who love musical theater, right?