Wendy's 'Feast of Legends,' is a Full-Fledged, 100-Page Roll Playing Game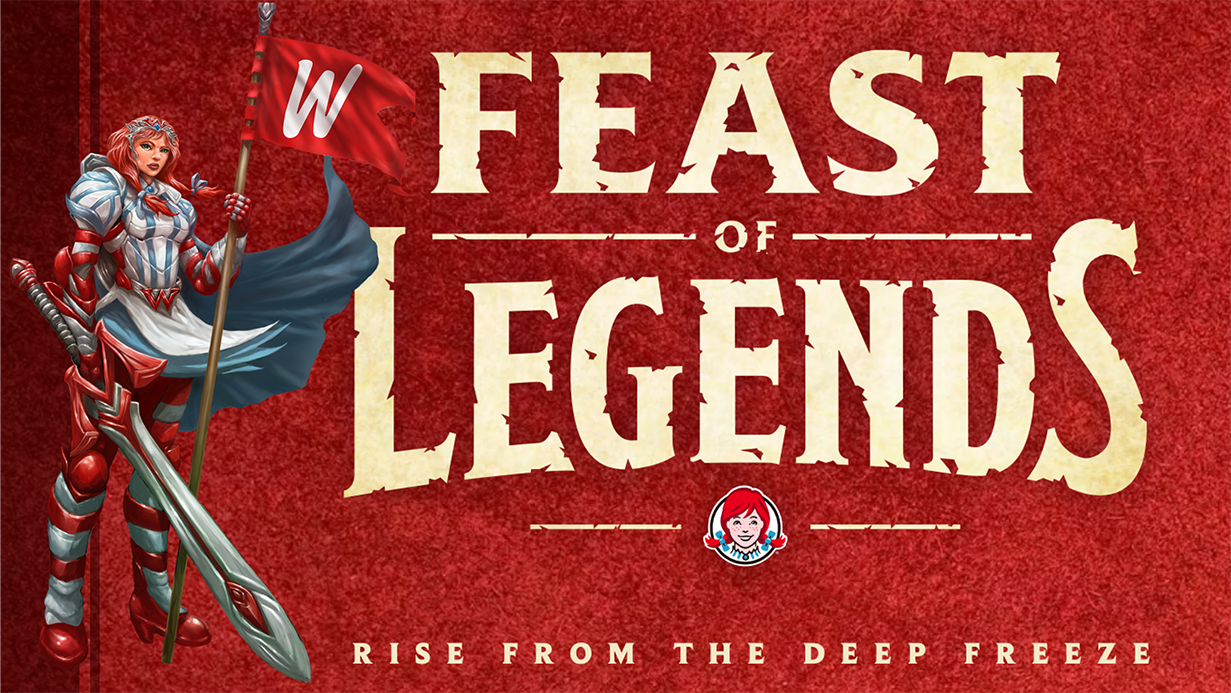 Sometimes, the world gives us something we never even knew we wanted. In this case, and I'm not kidding, the gift comes in the form of a role-playing game from Wendy's.
Feast of Legends is a 100-page Dungeons & Dragons-esque RPG that utilizes everyone's favorite d20 system, throwing players into an adventure-filled campaign in the world of Beef's Keep.
(Once again, I feel like I have to emphasize that this is not a joke.)
Queen Wendy rules over Freshtovia, the last bastion of fresh food and hope in this realm, and you and your party are under her command.
"As queen of Freshtovia, Wendy has clapped back at all attacks on her borders," the Feast of Legends rule book reads.
Clearly, this fresh spin on the RPG genre isn't taking itself too seriously, but you have to appreciate the dedication and level of detail included in the literature.
With the assistance of your party and resident Game Master, your adventures might take you to the shining shores of Roast Beach, the eerie French Fry Forest, or possibly even the frigid tundra of The Deep Freeze.
Don't worry, though. Armed with weapons like the Straw Shot and Great Fork, the tenacious will find victory on the battlefields, especially if they are lucky enough to roll a natural 20.
"If you roll a 20 on an attack or skill roll, you go into FEAST MODE. You do the maximum amount of attack damage, plus an additional roll of the normal attack dice."
Best of all, Feast of Legends is free to download and definitely worth your time, even if just to read through for a chuckle—just ask Wendy's Twitter account.
it's real, but it's still full of jokes

— Wendy's (@Wendys) October 7, 2019