Toy Story Consultant Shares Dark Explanation of Andy's Absentee Dad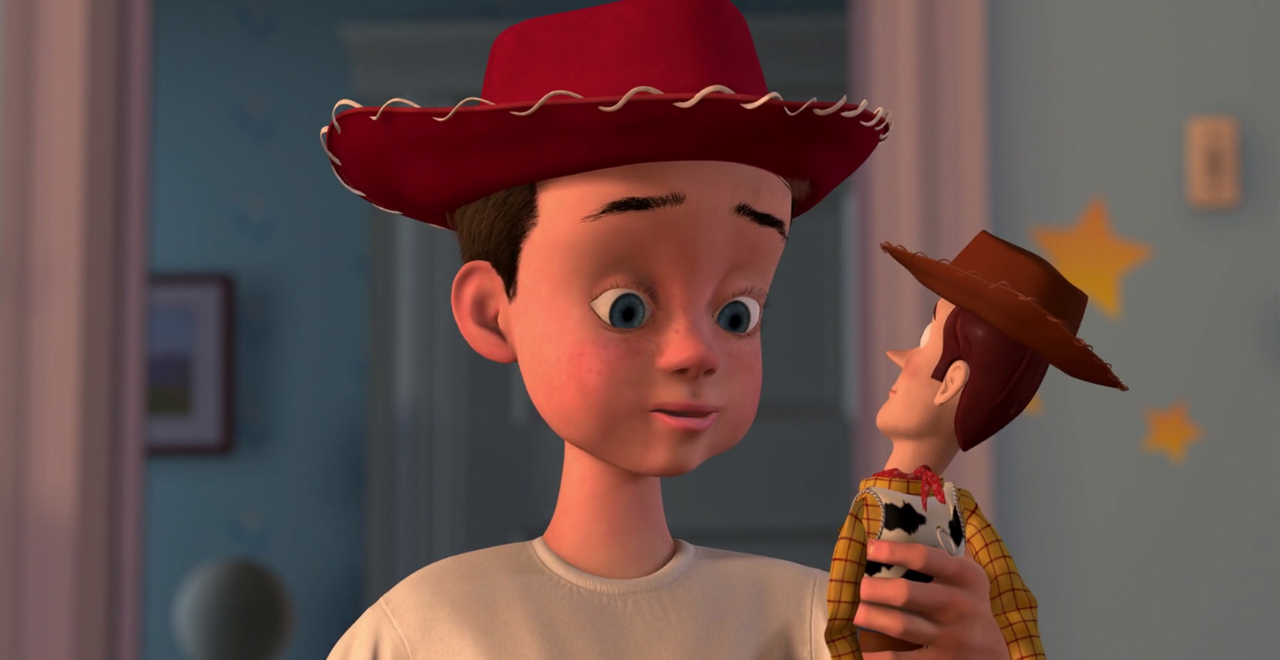 The Pixar movies are stuffed with details and easter eggs and in-jokes. The details are part of what makes the movies so special, and it's clear that the people behind the films put an immense amount of thought into every decision they make.
Which is probably part of the reason fans latch onto unanswered questions, like what's the deal with Andy's dad in Toy Story?
When the series starts, Andy's dad is already absent from the picture. He's being raised by his mom, all on her own. Are they divorced? Is Andy's dad still alive somewhere else? Based on a live stream from 2017, toy creator/reviewer Mike Mozart, claimed the answer to both of those questions is no. Andy's parents are not divorced, and Andy's dad is not alive.
Apparently, Mozart was friends with Joe Ranft, a co-writer on the movie, and he'd actually consulted Mozart when writing it. During one of those chats, Mozart asked about Andy's dad, to which Joe replied, that he "died before Toy Story 1 started.'"
Andy's father was named Andy Sr., which means it's his name on Woody's boot. Woody is such a rare toy because he's a prototype. In Toy Story 2, Stinky Pete said that "children only wanted to play with space toys". Andy's mom also calls Woody "an old family toy."
That would certainly explain his absence from the films and the other details seem to add up. But perhaps Mozart is toying with us because one of the film's other writers, Andrew Stanton, disputed his account, saying, "Complete and utter fake news. Everyone go back to your homes. Nothing to see here, folks. #Iwasthere," he tweeted out.
It does seem a little strange that a studio owned by Disney wouldn't show the death of a parent onscreen. We all know how much Disney loves traumatizing children, whether it's Bambi's mom getting shot, Simba's dad getting murdered, Nemo's mother being eaten, or even the old guy's wife dying in Up! It seems like a real missed opportunity here, if it is indeed true.
Check out the livestream where Mozart made his claim: