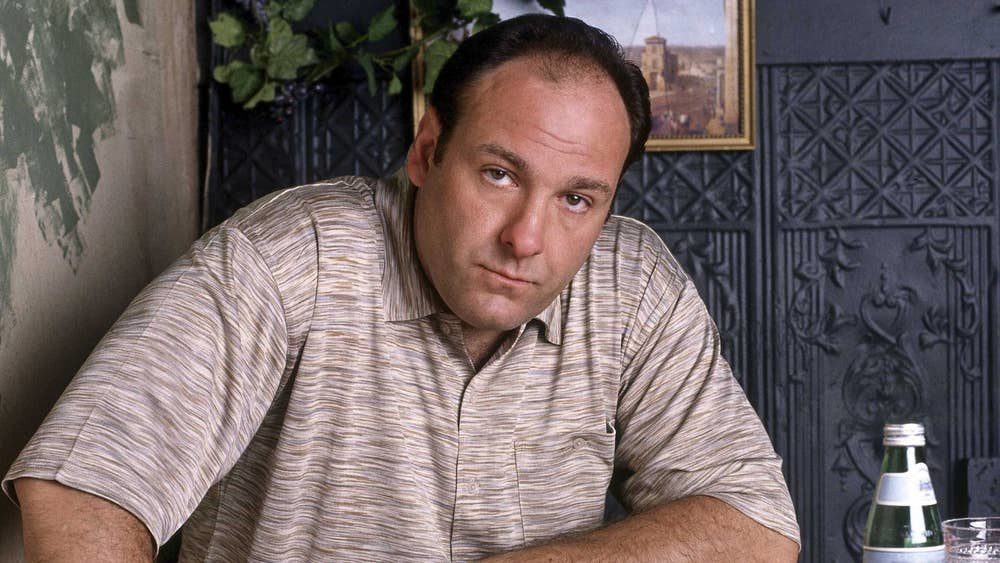 Credit: HBO
The Sopranos was one of the greatest TV shows of all time. The darkly funny drama ushered in the age of the anti-hero, as Tony Soprano paved the way for morally dubious dads like Walter White and Marty Byrde. While fans eagerly await the prequel the series continues to be remembered for its infamously cryptic finale, which was hotly debated by fans for years. Until now. The creator of the series accidentally let it slip what really happened to Tony in the final scene.
In the series finale, which aired in 2007, Tony and his family are eating at a diner while Don't Stop Believing is playing. The tension builds throughout the scene, as the mob boss in the middle of a mafia turf war keeps scanning the room for threats, until…everything goes black.
Was he whacked? Was it the guy in the Members Only jacket at the bar?? It had to be, right? Or is the fade to black symbolism for what the rest of Tony's life is going to be like, where he can't even enjoy a family dinner without being on high alert for danger??? Maybe it's all a metaphor for something esoteric and pointless (every 10th person has some wild theory like this, and they are obviously trying to stand out by being dumb).
We have an answer now, as Sopranos creator David Chase was doing an interview for a book commemorating the series when he let it slip during an answer to a question the author, TV critic Alan Sepinwall, asked.
Sepinwall: "When you said there was an end point, you don't mean Tony at Holsten's [the diner], you just meant, 'I think I have two more years' worth of stories left in me.' "
Chase: "Yes, I think I had that death scene around two years before the end … But we didn't do that."
Spoiler Alert: Tony Soprano died.

Anyone who argued otherwise was, is, and always will be wrong.https://t.co/49x6jLc9oD

— JERRY DUNLEAVY (@JerryDunleavy) June 11, 2020
The author called him out for acknowledging it was a death scene and noticing his mistake, Chase cursed out the authors. So, we finally officially know what we always suspected we knew…Tony Soprano, New Jersey mob boss, was whacked.
The prequel movie, "The Many Saints of Newark", is scheduled for a 2021 release.
And, with respect to one of the most compelling TV dads, and to what a great actor James Gandolfini was, here are his most bad-ass moments on the series.