"What's in the Box!?" Se7en Parody Beer Ad Stars Brad Pitt's Brother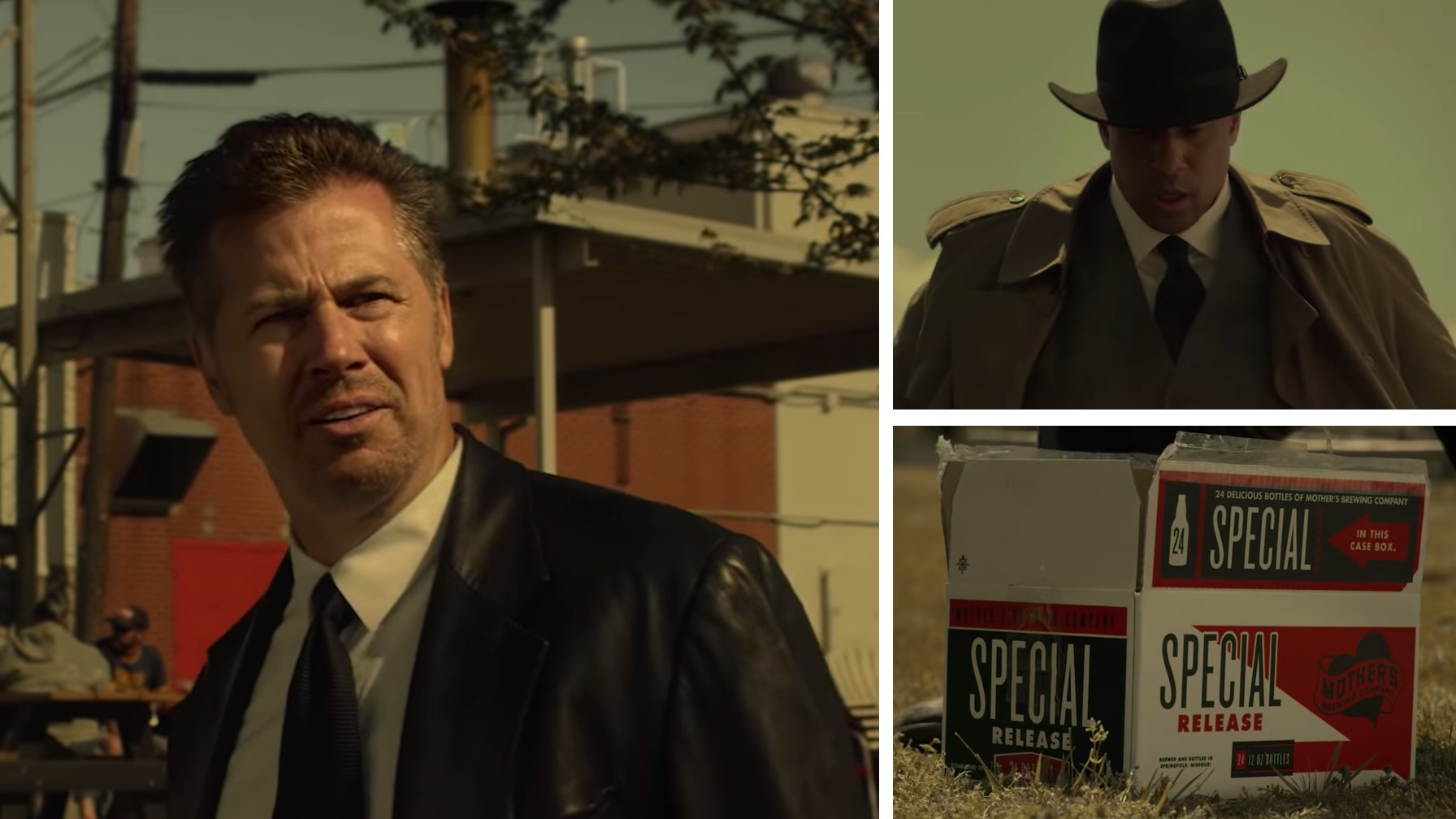 Beer commercials are known for their off-the-wall commercials in order to get folks to remember them when they're craving a cold one, and what's wackier than a severed head in a box?
Okay, not literally. But a recent commercial by Mother's Brewing Company in Springfield, Missouri definitely pokes fun at the infamous finale of 1995 mystery/thriller, Se7en, this time replacing Gwyneth Paltrow's noggin with something a little more on brand for a brewery.
They even recruited Brad Pitt's brother, Doug, for the lead role.
So Doug Pitt isn't going to be winning any Oscars anytime soon, but in his defense, no one in this commercial (playfully titled 6ix) is taking their performance too seriously.
Compared to the source material, Mother's Brewing Company makes their parody over the top family-friendly, replacing all of the blue language with not-quite-as-badass phrases like "what the flip" and "you piece of snot," and exchanges Brad's handgun for a highly threatening water hose.
And what's actually in the box? This time, it's Mothers' new Doin' Good—a 5% ABV orange wheat ale that's literally doin' some good.
One hundred percent of proceeds from pints sold on Saturday, May 4th went to Care To Learn – Springfield: an organization that partners with Springfield Public School District to provide immediate funding to meet emergent needs in the areas of health, hunger, and hygiene so more students can be successful in school.
No word yet as to whether Doug checked in with Brad to see if he was cool with a parody of his performance, but if not, a nice cold sixer of a certain orange wheat ale will be sure to smooth things over.