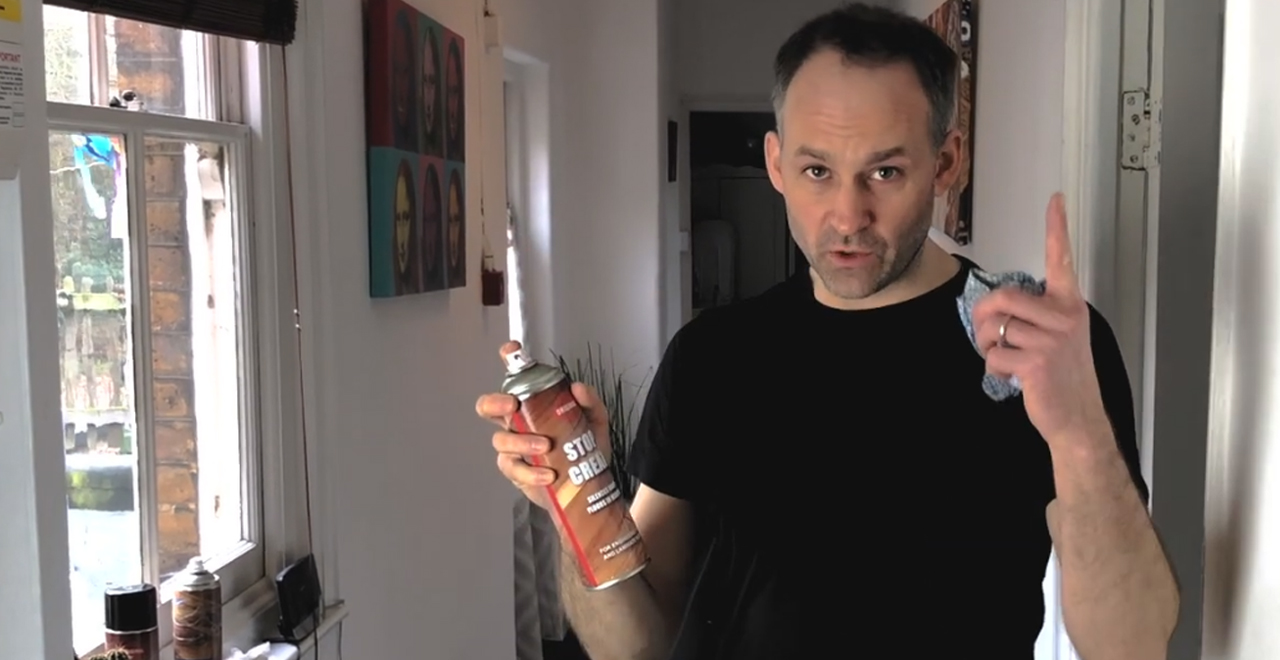 Credit: YouTube/Stop Creak
After spending thousands of dollars on new flooring for their home, Paul Lanzarotti and his partner Tracy McCreary were pretty pleased with the results. That is until the Italian laminate floor they had picked out began to shrink, due in large part to the underfloor heating system they had installed. The couple was now left with a floor that squeaked with each and every step.
While the two put up with the noisy nuisance for a while, once they welcomed their new daughter Sienna into their home, the once inconvenient little squeaks became a much more serious issue. That's because each time they'd put Sienna down to sleep, their exit and subsequent movements around the house would inevitably wake her from her slumber.
"It was incredibly infuriating," Lanzarotti admitted. "We were exhausted and it was a nightmare. Our house wasn't fun to live in anymore." The couple spent their alone time in ninja like silence, but it was still no match for the creaking boards that were installed throughout their home. Lanzarotti said flooring experts told him the only fix would be to tear up their pricey purchase and reinstall it completely, a cost anyone would find hard to swallow, let alone a new parent.
Tired and desperately seeking a solution, Lanzarotti got to work. After searching the web for hours, the frustrated father finally came across something that just might work. He learned the noise was being caused by friction between the boards. He began looking for a solution that would lubricate the tight joints and relieve his sleepless nights, eventually landing on a compound commonly found in Teflon pans. After a bit more research, the dad was ready with a solution, contacting a chemical company to manufacture his new spray into a consumer product he called "Stop Creak".
After getting the first batch and testing it out, Lanzarotti was floored. "I tested it at home and just couldn't believe the result. I sprayed it in Sienna's room first and the floor was immediately silenced," said Lanzarotti, adding that "Eight months later, it is still silent."
Pleased with his own results, the dad decided to officially market his new invention in the hope that others could benefit from his savvy squeak solution. So Lanzarotti designed some product labels and initially started selling the product on eBay, eventually developing his own e-commerce site to market the product. While sales were slow at first, the patriarchal pioneer is expecting sales to hit $100k by the end of the year. "It started out as a side project just because we really needed a good night's sleep," said Lanzarotti. "But now I'm just really happy to be helping other people."
If you or someone you know had been losing sleep over their floorboards, head-on over to stopcreak.com and grab a can of Paul's silence solution.