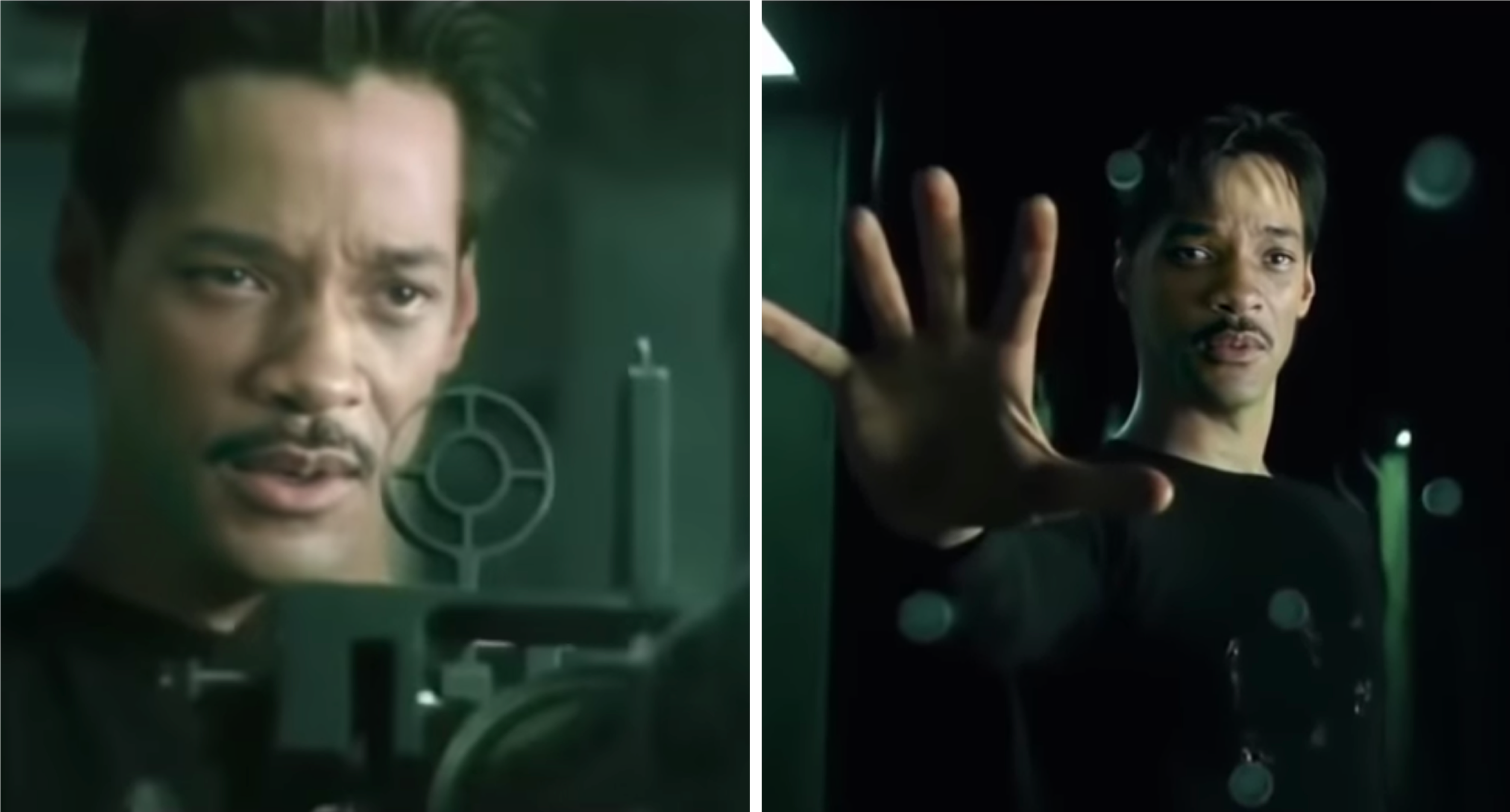 Credit: YouTube/Sham00K
Thanks to the terrifying technology behind deepfakes, people in videos can be replaced with just about anyone. Sure, some examples are fun and goofy, but others are simply unnerving.
Take this video featuring Will Smith (or his face, at least) standing in for Keanu Reeves as Neo in the 1999 action hit, The Matrix.
So, there it is. How are you feeling? Was Keanu's California-accented voice emanating from Smith's lips disturbing? Did his floppy mop of '90s hair send shivers down to your very soul?
The clips are products of YouTuber Sham00k, who is known for his work creating frighteningly realistic deepfakes. Simply slapping Smith's face on top Keanu's, it's hard to find many flaws, but the performance is totally off for it to be believable.
Back in the 90s, Smith was known for his quippy one-liners from Fresh Prince of Bel-Air and films like Bad Boys and Men in Black. He was the last person you'd expect to play the role of the pensive and often confused Neo, which is what makes it so interesting that he was nearly cast for the role.
Warner Bros. Studios actually preferred Smith over Reeves and offered him the role outright, but a meeting with the Wachowskis left him more skeptical than excited. Smith elaborated more on his YouTube channel:
Long story short, he turned down the role of Neo to work on… *sigh* …Wild Wild West.
Obviously, a regretful move, but Smith admits there's no way he could have improved the final product that the Wachowskis unveiled.
"Keanu was perfect. Lawrence Fishburn was perfect," Smith explained. "If I had done it—because I'm black—then Morpheus wouldn't have been black because they were looking at Val Kilmer… I probably would have messed The Matrix up. I would have ruined it. So I did y'all a favor."
I won't go so far as to say the film would have been ruined had the casting been different, but I will say that Will and Keanu should never trade hairstyles. Humanity's savior just can't look like that, you guys.