"I Love You So Much, Pop" Wolf Van Halen Shares Tribute to Late Dad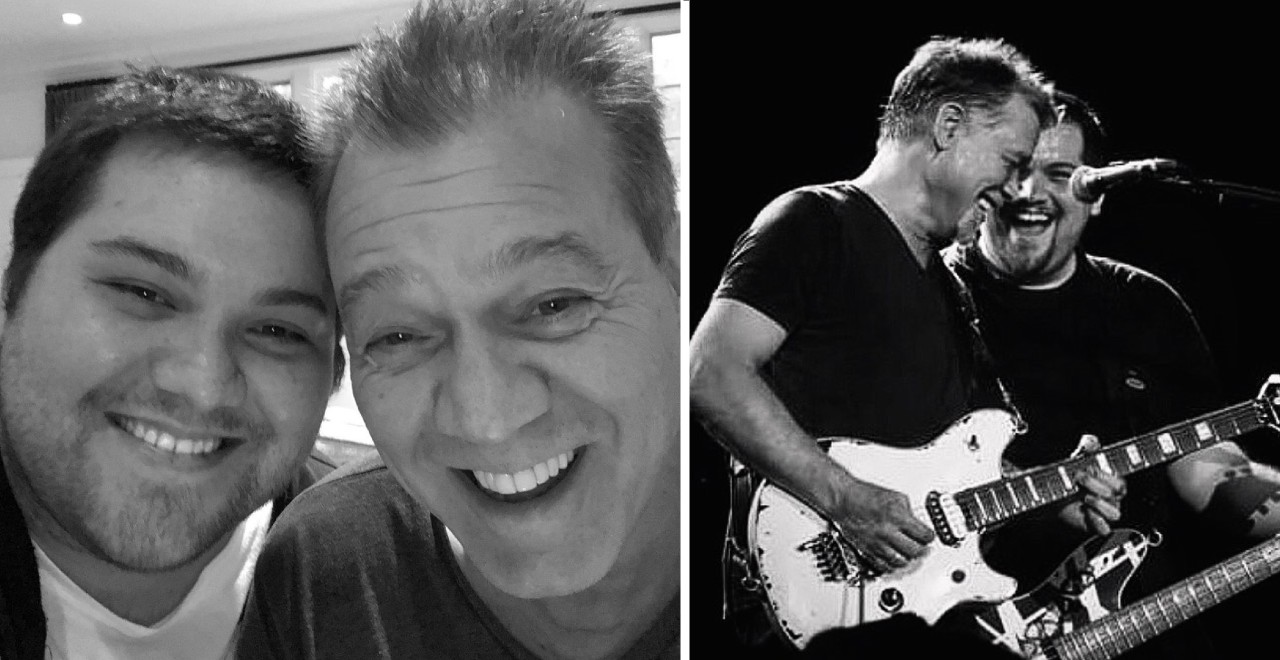 2020 has been a rough year, no shock there. Even outside the life-changing pandemic, it's taken too many great people from us. Just a month ago, rock icon Eddie Van Halen was one of those we lost. On the one-month anniversary of his passing, his son shared a touching tribute to him on Instagram.
EVH was a rock legend, and Van Halen was a game-changer to music in general. A huge hit, especially amongst dads. Wolf Van Halen, the rocker's son and current bassist for Van Halen said on Instagram not a 'second goes by where you're not on top of my mind.
"I miss talking with you. I miss laughing with you. I miss listening to music with you. I miss making music with you. I just miss everything. I love you so much, Pop. It's really hard being here without you."
Eddie was especially close with his son, and friends told the press one of his proudest moments was getting to perform with him.
When famous people die, it can be easy to look at the loss from the standpoint of their public persona. The grief we feel is tied to personal experiences with the art (in this case, the music). But Eddie Van Halen was also, by all accounts, a great dad, and what makes Wolf's tribute so touching is it's simply a son missing his dad.
The laughs. Listening to music. Making music. The everything. Those are the things we have with our kids, and the things we have to hold onto and embrace every day. Because someday, we'll miss them. And our kids will too.