Woman Custom-Makes Dolls to Match Children With Physical Differences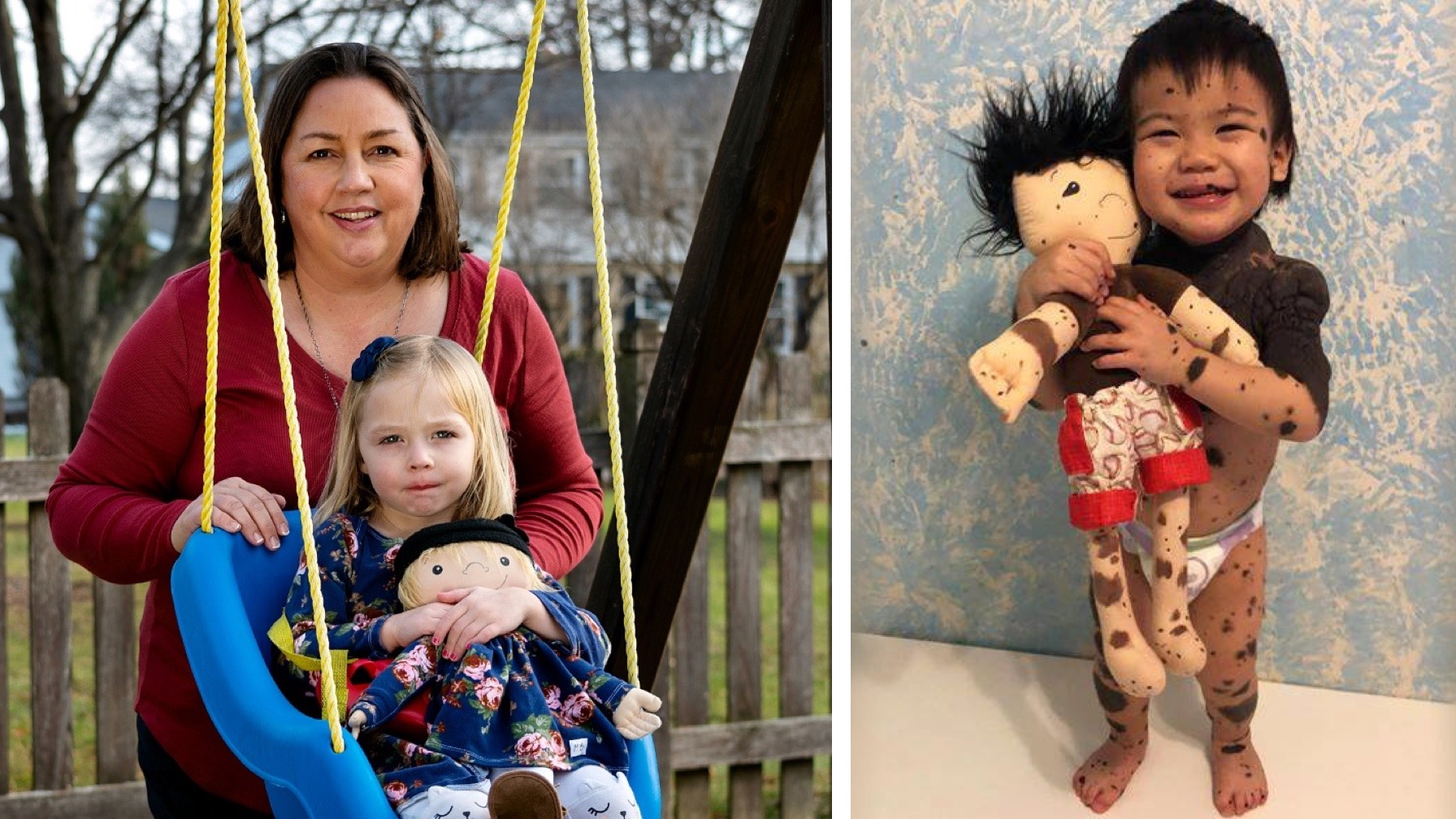 All children want to feel like they belong. However, simply not enough children receive equal representation when it comes to media they consume and the toys they play with.
Amy Jandrisevits, a former social worker in a pediatric oncology unit, saw this far too often during her career. Kids weren't necessarily complaining about the lack of diversity when it came to their playthings, but Amy would see them light up when they finally saw their differences reflected in their dolls and figurines.
It was these special reactions that led to the creation of "A Doll Like Me," a service where Amy creates personalized dolls to match kids with physical differences.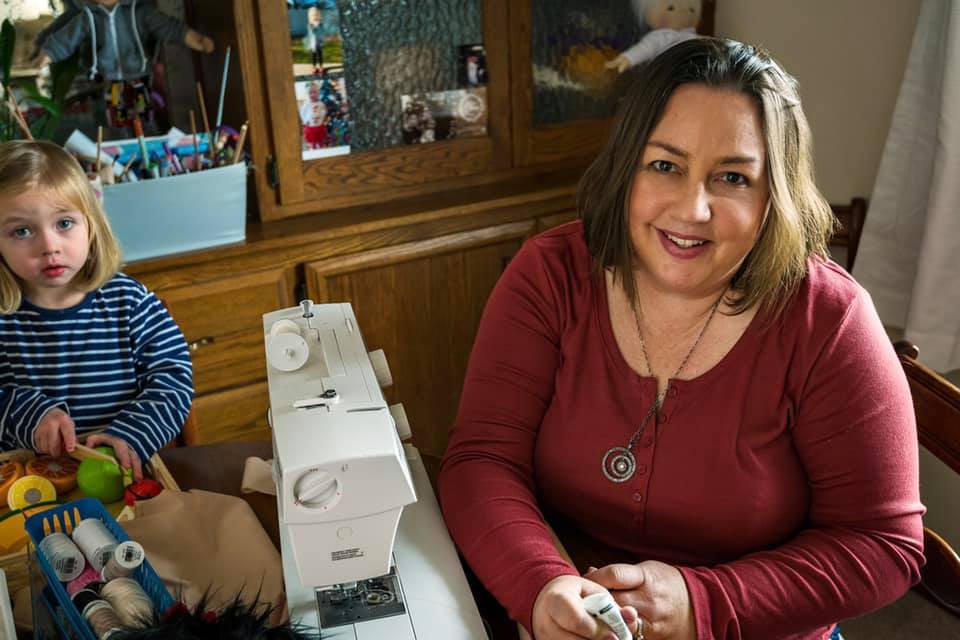 "In my time working with the kids, I used dolls in play therapy to help the children express themselves," Amy said on her GoFundMe page. "It's hard to tell a child that they are beautiful but follow it with – but you'll never see yourself in anything that looks like you."
Each Raggedy Ann-style doll is handmade by Amy, who goes to great lengths to make it as identical to the child as possible. Birthmarks, clefts, albinism, limb differences—Amy has taught herself how to replicate nearly any abnormality or medical issue. Lastly, but certainly not least, every doll is given a huge smile.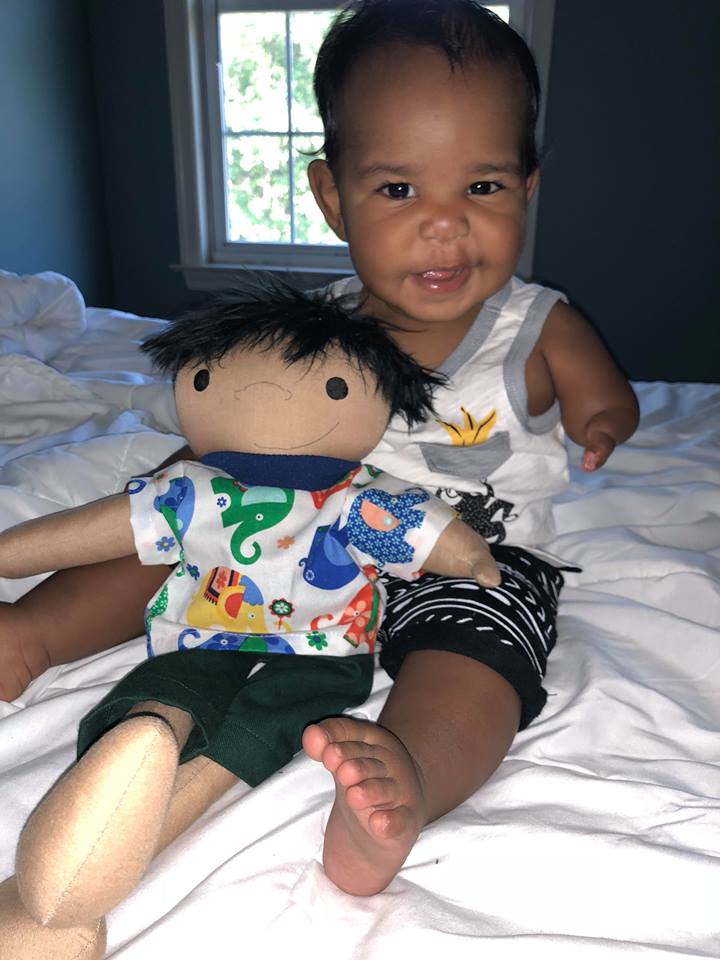 Each doll costs about $100 to make and ship, but Amy isn't in this business to make money. Her GoFundMe (which has raised over $60,000 to date) finances the creation and shipment of any doll to a family in need. She was even recognized as the "GoFundMe Hero" for the month of December.
"It is an honor to be recognized for what is my labor of love AND it is awesome that other people believe in the power of representation," Amy wrote in response. "On the one side, dolls are validating for the little people they reflect. And on the other side, dolls are a tangible way to share kindness and demonstrate acceptance. These children are perfect just the way they are!"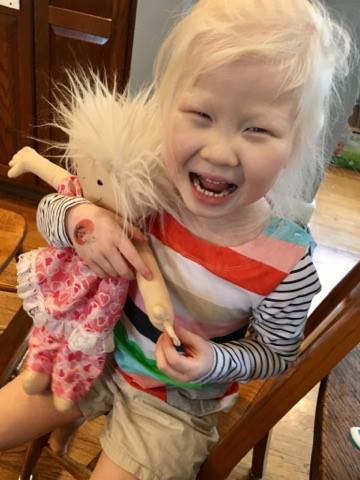 Amy has already made hundreds of dolls, some of which have even made it to children overseas. In the end, it's her goal to turn A Doll Like Me into a non-profit organization that can provide a unique doll to any child who might need one completely free of charge.