World-Class Violinist Volunteers to Play Music for Shelter Dogs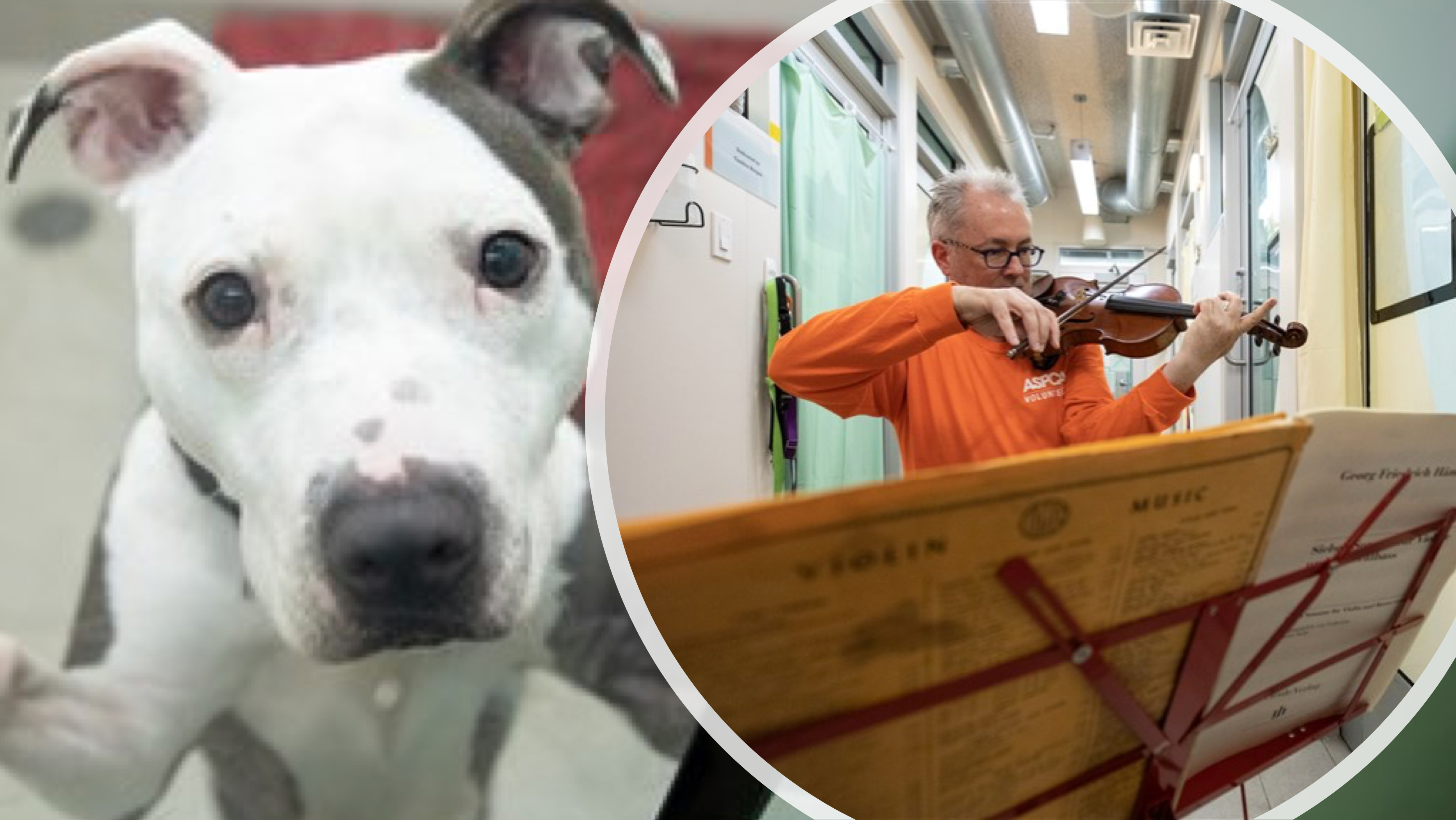 Just because man's best friend can't read music, doesn't mean they don't enjoy it.
Professional violinist Martin Agee has played in world-renowned concert halls during his career, from Carnegie Hall to the Sydney Opera House, but lately, he's been spending his time entertaining an audience of the four-legged variety. Every few weeks, he brings his violin to American Society for the Prevention of Cruelty to Animals' Adoption Center in New York City and the effect it has on the dogs is incredible.
"The instant the bow hits the string, you get a reaction like, 'What just happened?' It's stunning to see," he told the TODAY show.
Agee started volunteering at the ASPCA more than two-and-a-half years ago as a way to cope after losing his greyhound rescue, Melody. In light of the joy Melody brought into Agee's life, he signed on as an adoption coordinator at his local shelter.
During his time, he became more and more interested in the ASPCA's storytelling program, where volunteers would sit down and read to dogs as a way to help calm and facilitate rehabilitation for animals who had been abused.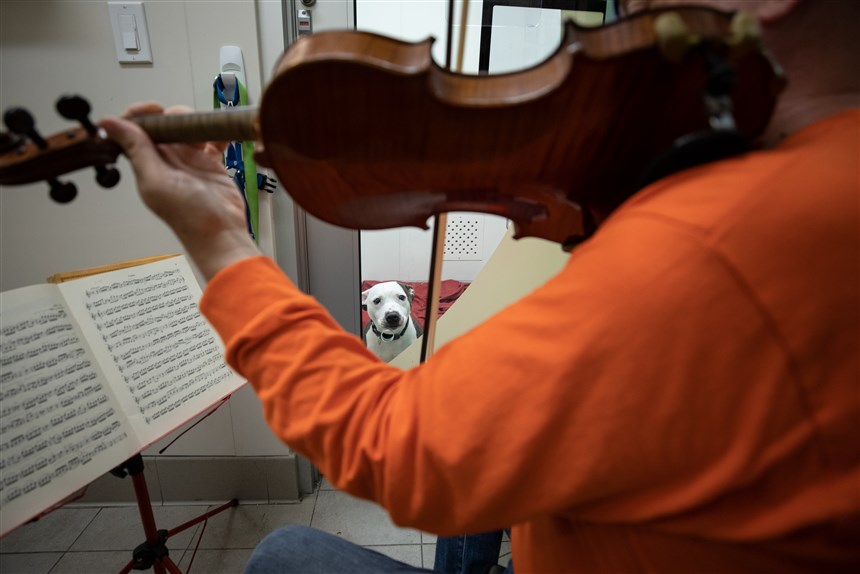 "I almost jokingly said to some people, 'Well, maybe I'll play my violin for the dogs when I'm there,'" he recalled. "Little did I realize that that would become a reality."
The reaction to the music was immediate and amazing. Energetic dogs settle down in order to listen. Shy dogs dare to wander closer to the front of their enclosures to see. It's almost as if it brings these animals to a calm equilibrium.
"It's really incredible to watch the impact his music has on the dogs and how quickly they respond," Kris Lindsay, senior director at the ASPCA, told TODAY.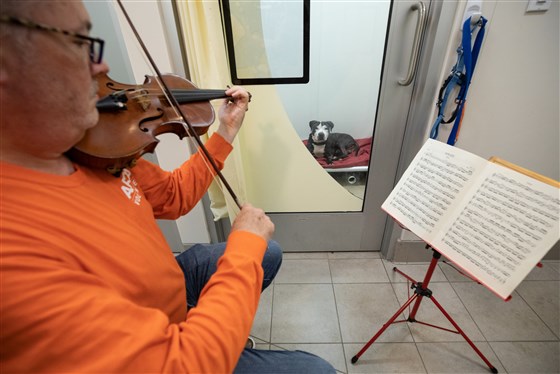 The only hard part is that Agee gets attached to many of the dogs through his music, making it harder to say goodbye when they finally get adopted, but he knows that finding new, loving homes is always the primary goal.
"And maybe there will be music there as well," he said with a smile.