Would You Have Believed Any of These Fake Nintendo Facts?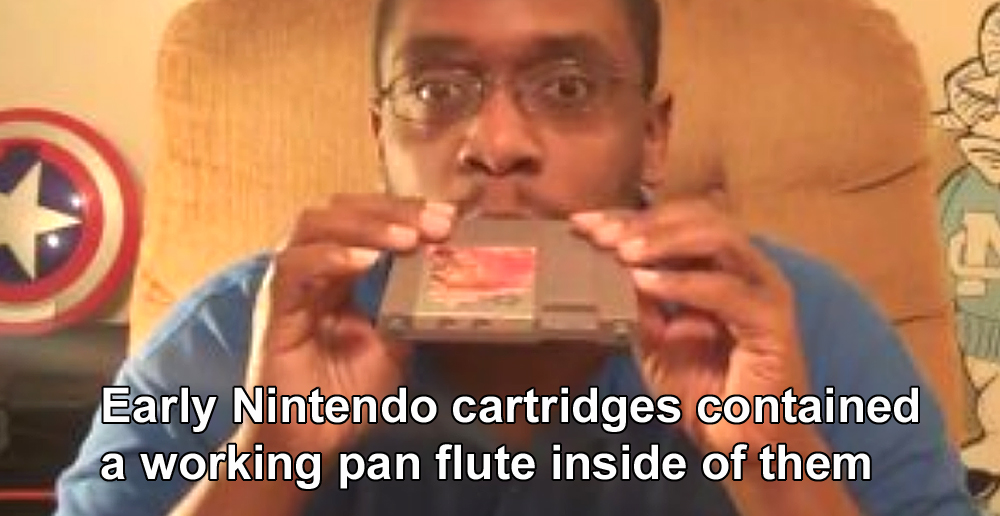 In the early days of video gaming, rumors about hidden secrets and glitches were rampant. Seemingly every day, some kid on the playground would tout his knowledge about how to attain the rarest of items or beat a certain difficult boss in one hit. Of course, since the introduction of the internet, current rumors can quickly be debunked with a couple of taps on a smartphone.
But there was something special about these alternative game facts. They caused us to question the scope and possibilities a single game could provide, making these simple virtual worlds seem more complex, vibrant, and mysterious.
Thanks to @HashtagRoundup, folks over on Twitter have been reminiscing about this golden era with the hashtag #FakeNintendoFacts and while some of them are just plain ridiculous, others have the exact same flavor of the rumors we heard on the playground. Would you have fallen for any of these?
#FakeNintendoFacts is this week's @HashFakeFacts hosted by @Josh_ill_us @KerinaTed @LukeWheeler01 @SadlyCatless @craigflynn1 pic.twitter.com/goYLzlK1qO

— Hashtag Roundup (@HashtagRoundup) July 28, 2019
In North America, Nintendo originally changed the color of the SNES buttons from colorful to purple because too many kids thought they were M&Ms and were eating them.#FakeNintendoFacts pic.twitter.com/zcDNeXhttC

— sackchief (@sackchief) July 28, 2019
Early Nintendo cartridges contained a working pan flute inside of them, starting the trend of people blowing into them. pic.twitter.com/eW9kLpQI9c

— Momaw Nadon (@swhammerhead) July 28, 2019
If you speed run Super Mario 64 correctly it perfectly syncs up with The Wizard of Oz. #FakeNintendoFacts

— ThatOneVideoGamer (@TOVG) July 28, 2019
#FakeNintendoFacts The Legend of Zelda wasn't actually a legend, it was a tale pic.twitter.com/7hQfLNfxbS

— Zelda Gif World (@GifZelda) July 28, 2019
Hank Hill was supposed to be DLC in Smash 4, but was later cut #FakeNintendoFacts pic.twitter.com/KPoXIUpLFQ

— ⚡️SupaNovaX⚡️ (@SupaNovaX_SSB) July 28, 2019
#FakeNintendoFacts Homer Simpson was planned to be Smash 4 DLC but was scrapped due to technical difficulties on the 3DS. pic.twitter.com/nVVcL6fra9

— Arjanator (@The_Arjanator) July 28, 2019
#FakeNintendoFacts You can actually play as Sailor Moon in Super Mario World by beating the game without moving. pic.twitter.com/OnE78vsIgM

— Angel_Arle (@angel_arle) July 28, 2019
Take a look at the entire collection of tweets by clicking #FakeNintendoFacts.