Yippie-Ki-Yay! The Die Hard Board Game Is Almost Here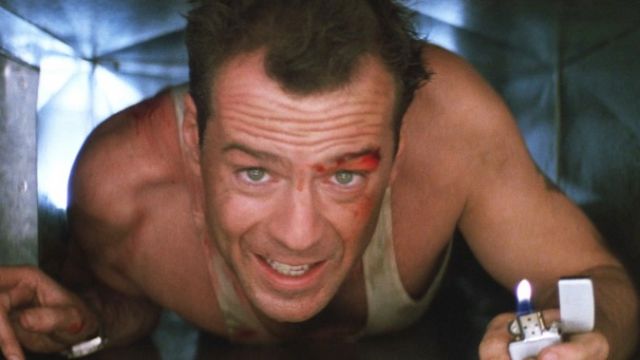 Welcome to the party, pal! The newest board game coming to market is based on the classic action film Die Hard and looks pretty promising.
Titled Die Hard: The Nakatomi Heist Board Game, the game is reportedly a one-versus-many asymmetrical experience, just like John McClain versus a skyscraper full of baddies.
"Die Hard's influence over the action-thriller genre is staggering, so we were beyond excited for the opportunity to harness the movie's expert blend of action, intelligence and drama into a unique tabletop experience," said Pat Marino, lead game designer for OP Games, in a press release. "We are developing a game that will deeply resonate with Die Hard enthusiasts, incorporating even the slightest details to create a rich and entertaining experience that properly pays tribute to arguably the greatest action movie of all time."
OP Games is known for creating new licensed versions of classic games like Clue, Monopoly, and Risk.
Die Hard: The Nakatomi Heist Board Game is reportedly an all-new tabletop game developed internally at OP, not based on any classic games you might recognize.
The price of the game has yet to be announced, but $640 million in bearer bonds would be reasonable to the vast majority of Die Hard fans. Expect to see this bad boy on select retailer shelves this spring.
Now we've got a board game, HO-HO-HO. Die Hard: The Nakatomi Heist Board Game is Coming Soon! The OP is bringing you the first tabletop game based on the '88 classic. [link] #HappyBirthdayBruce #YKYMF #TheOP25 #DieHardBoardGame pic.twitter.com/P3HpmznWah

— TheOP (@USAopoly) March 19, 2019