For some dads, "DIY" is synonymous with a hospital visit. Other dads, however, have the foresight and know-how to create something truly special for their family to enjoy.
One such dad, Reddit user BrooklynEWD, spent a ton of his free time designing and constructing this futuristic spaceship loft bed for his son and, I'm not going to lie… I want one.
This Brooklyn dad shared the entire build on Imgur where he detailed every single step of the project (which also happened to be his first DIY build ever). Starting with the 3D modeling software called SketchUp, Dad created a working model of the bed, having to make sure every little piece would be accounted for and fit correctly.
"This was easily the most labor intensive part of the whole process," he explained.

Once the designs for the spaceship bed were complete, Dad decided to custom model a chair for his son. Sure, a simple rolling chair might have sufficed but there was a method to all this madness.
"I went to the extra trouble so my son could go to the shop with me and watch the CNC machine cut the chair from a piece of 1/2″ birch ply, then he could fit it together to make the chair himself," Dad wrote on Imgur. "I want him to see that we can make things ourselves, and that not everything has to come from a store."
If that sentence doesn't make your dad senses tingle, nothing will.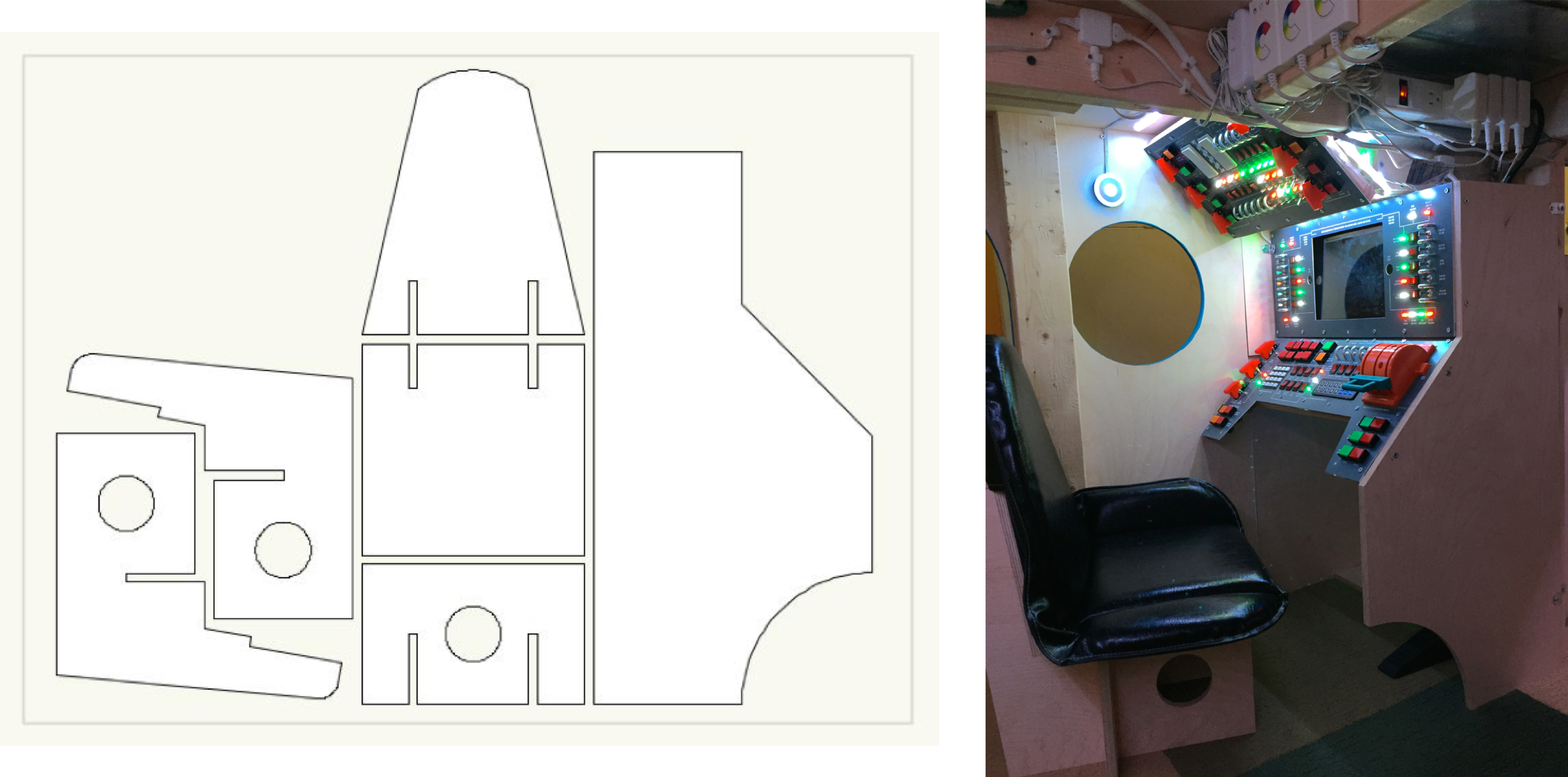 Next, it was construction time. Building a simple bed frame out of 2x4s and deck hangers might seem a little excessive, but as this Dad put it: "…it's a bed for a kid, so safety first… and there's no way that I'm going to build something that the whole family can't pile on top of for story time."
When it came time to sand and prime, Dad began to feel the pressure building.
"The clock was ticking," he wrote. "My family was out of town for the week so I worked on this every evening for 7 days to complete it."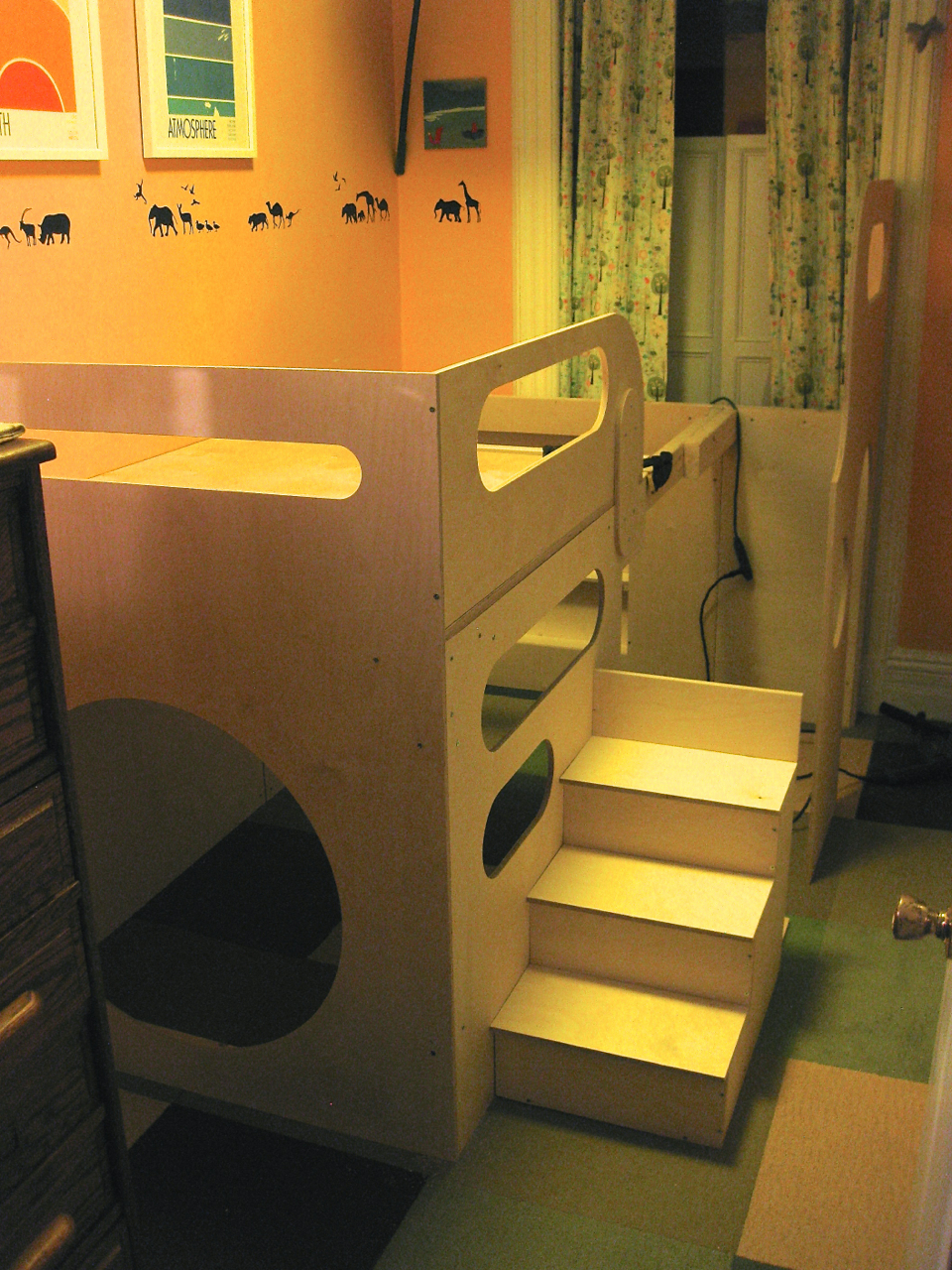 In a genius move, Dad decided on leaving a large space under the bed unpainted. It saved him time and it left an opportunity for a future project in which he could include his son.
"It's important to me that he make the space his own (when he's ready)," he wrote. "And this seemed like a great way to facilitate that."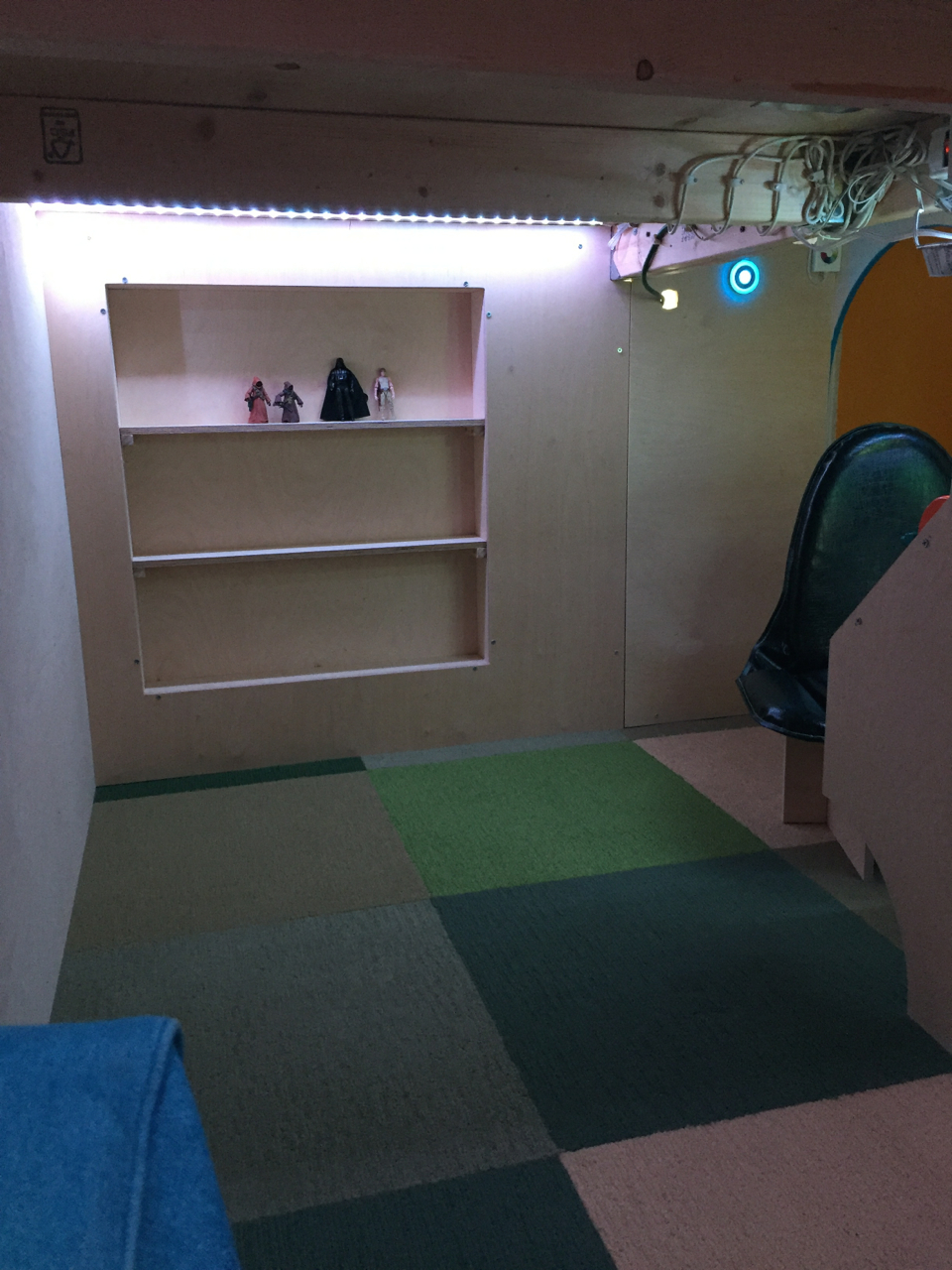 The true highlight though is obviously the badass control center underneath the bed.
"I asked myself what I would want if I were 4 years old, and this control panel was my answer," Dad wrote.
With an iPad for a screen, LED Christmas lights, and a bevy of knobs and switches with labels from both NASA and Star Wars, it's any sci-fi nerd's dream. Of course, it all comes at a price.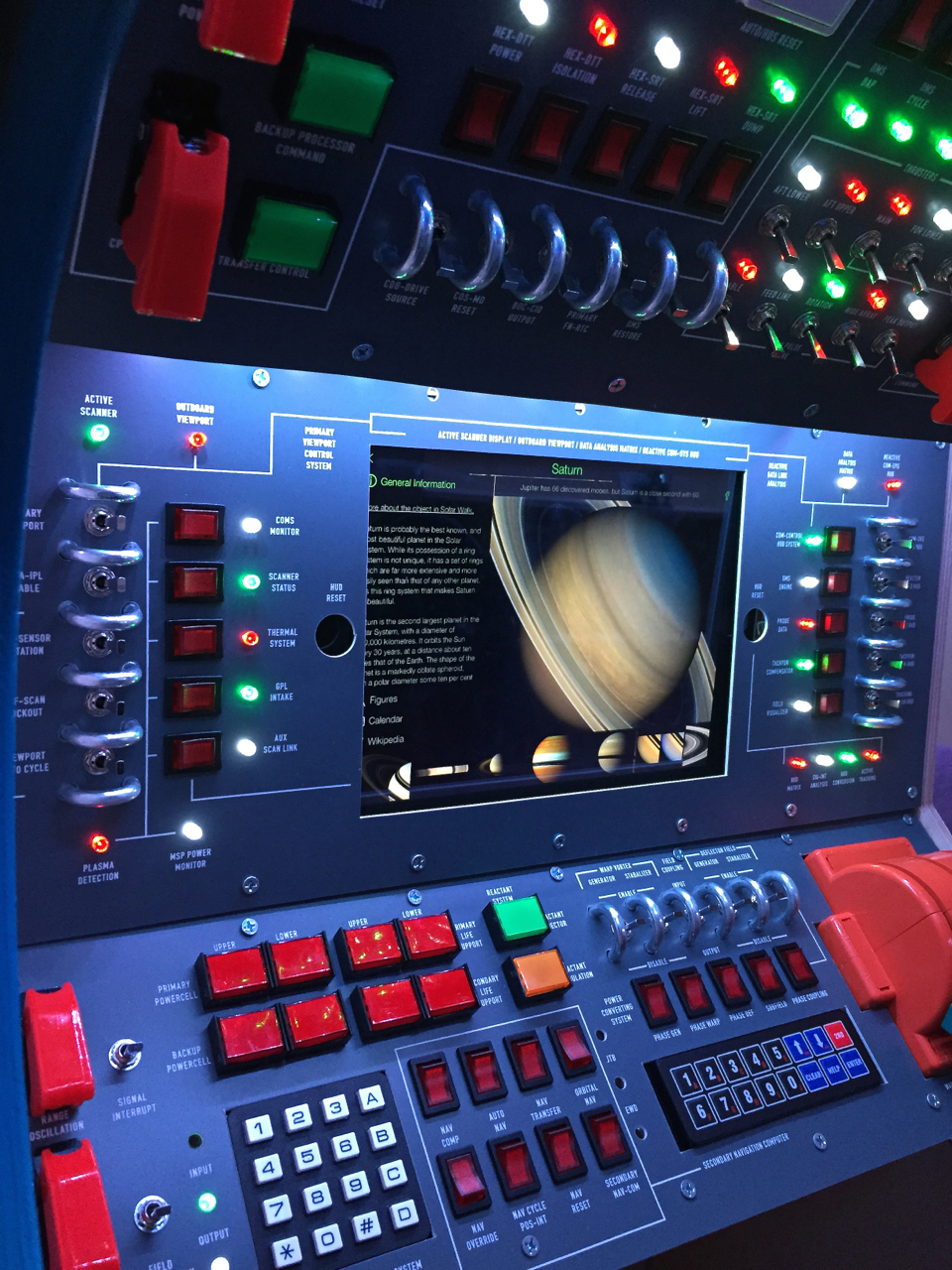 "It definitely cost more than I had hoped," he admitted. "The final price for all materials was somewhere around $800, but the vendors' labor almost doubled that. It was less than that $4000 'Star Wars bed' from pottery barn kids, so I feel like I won."
From the awestruck look on his son's face, there's little doubt it was a winner.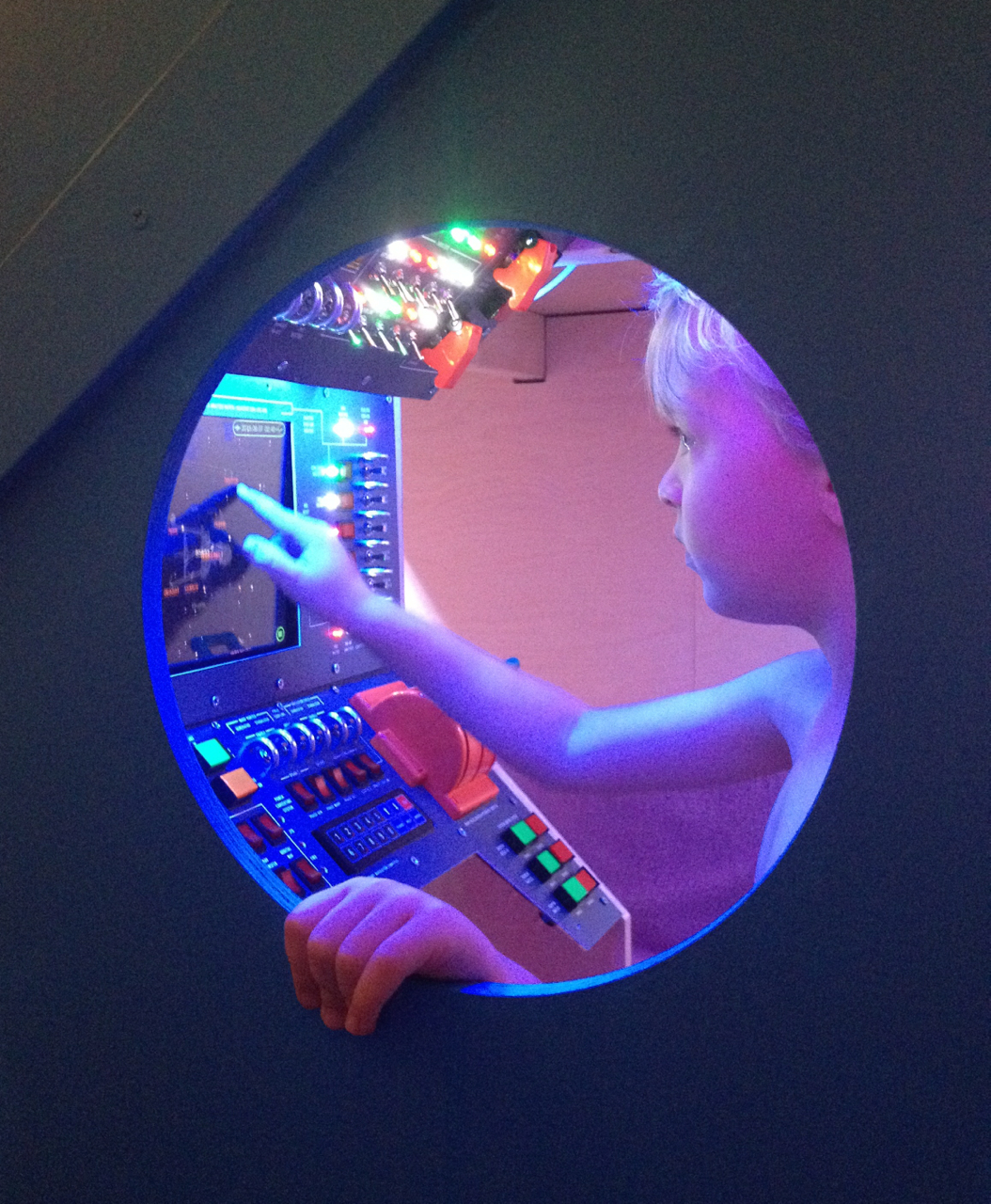 Interested in a more in-depth overview and more photos from this project? Check out the entire Imgur post here.