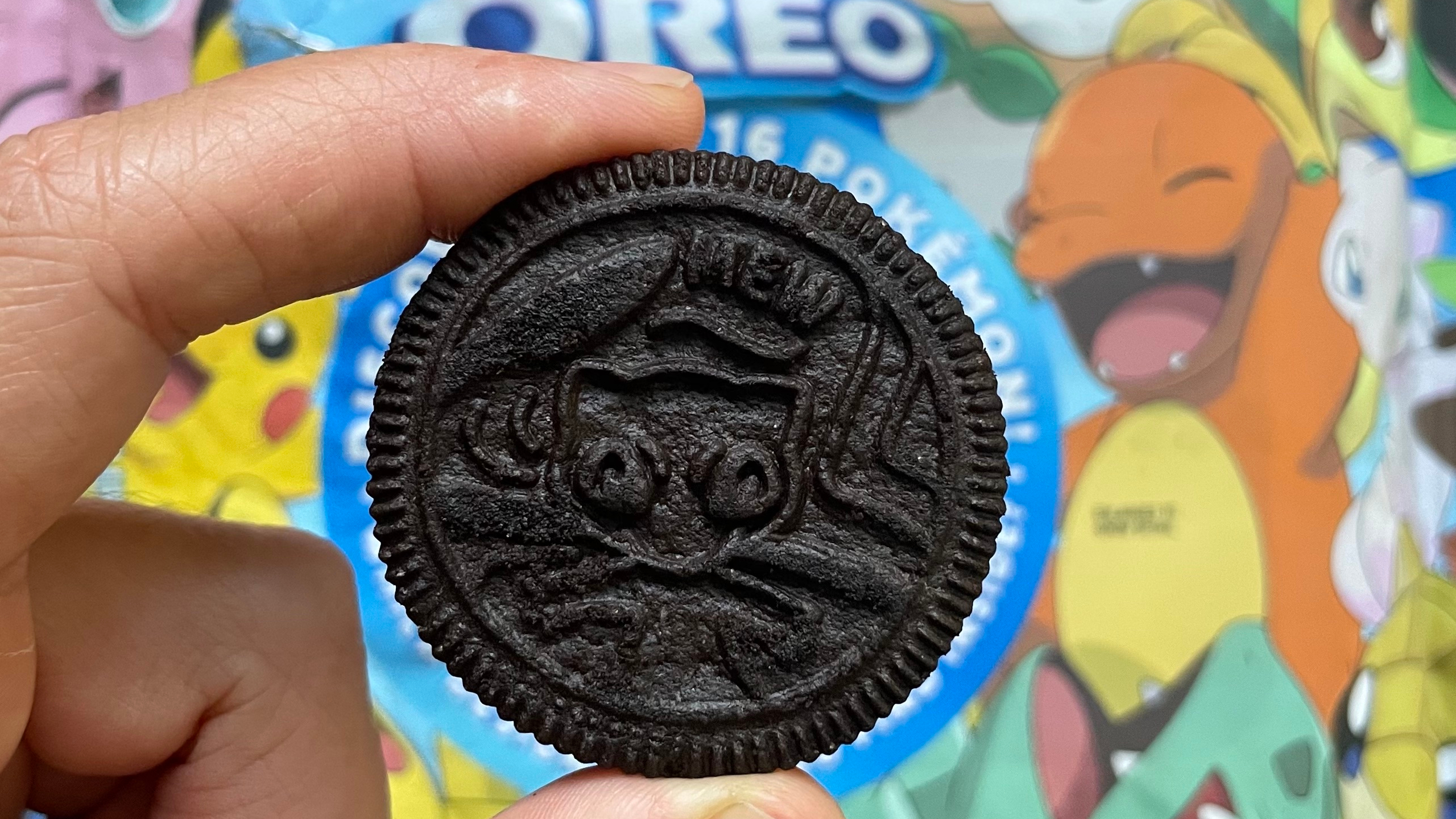 Credit: Twitter/Oreo
Pokemon hunters are next-level collectors. We've seen that in many iterations, starting with cards, obviously, and later with the mobile game. And now that fervor has even spread into cookies. Oreo and Pokemon launched a collab last month, allowing fans to get their hands on the specialty Oreos with 16 different Pokemon character designs.
This really feeds into the collector's mindset, because they are randomized. You don't get all 16 in each pack. So Pokemon fans have been out in full force in local grocery stores, trying to get their hands on some of the rarer characters.
The Limited Edition OREO x @Pokemon pack is finally here ⚡️ Don't miss your chance to discover them all!

Shop at https://t.co/kD31Q9UTSi

©2021 Pokémon / Nintendo / Creatures / GAME FREAK pic.twitter.com/UTOmUXdUqF

— OREO Cookie (@Oreo) September 9, 2021
And the hardest to get? That would be Mew. But if you *really* want one, it's not that hard to get. You can just go to eBay and walk away with a rare Mew Pokemon Oreo for a cool $100k.
Yep, $100,000 for a COOKIE. That is an insane amount of money for something a toddler could eat in a fit of hunger.
Uh ya… we understood the assignment pic.twitter.com/mTpF59EW60

— OREO Cookie (@Oreo) September 22, 2021
Of course, it all comes down to condition. You can get a less-than-stellar Mew for $100. Some pristine listings even come in at a much more reasonable $1,000, with the mint-condition Mews going for around $25,000. But, if you want the very premium version of the psychic Pokemon, you gotta shell out that six figures.
What's crazy is seeing where this ends up. Cookies are still on the shelves of stores, but this is a limited edition run. What happens sixth months from now when you can't buy packages anymore? How much will a Pikachu or Charmander run you then? How much will an unopened package run? And how many kids colleges could you pay for if you happened to snag a Mew, the type of cookie that will age more appreciably than any other financial asset you own.