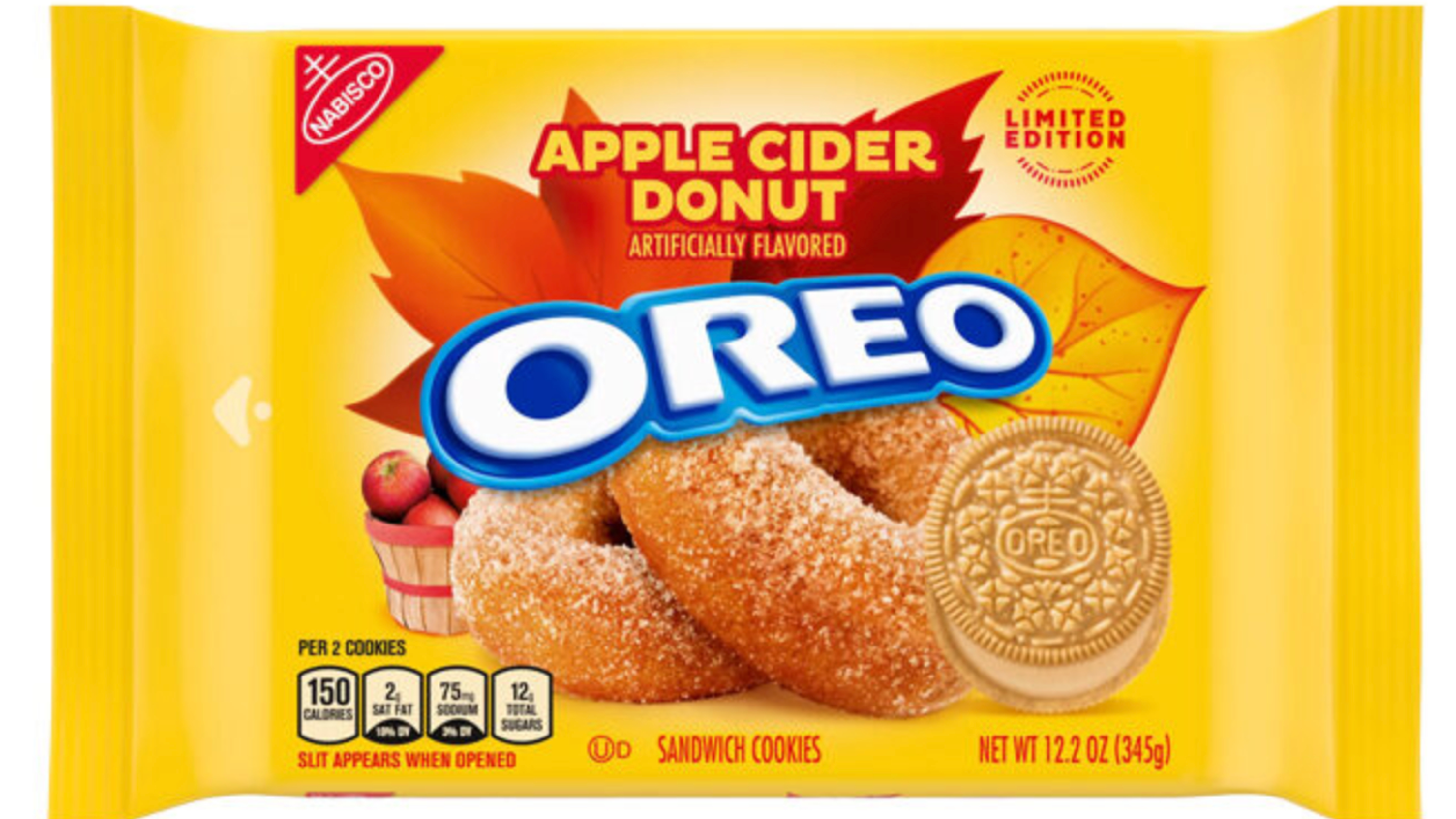 Credit: Oreo
Some news isn't going to change your life, but it could change your kid's lunch. Or yours. And that's the best way to sum up every Oreo new flavor announcement. They've released some true bangers, like the Brookie-O, and the cookie company is back on their BS (this is a slang term the older kids use and it's generally positive) with two new flavors, including one that will get you in the fall mood even while temperatures hover near 5000 degrees.
Woke up feeling like dropping some news. New flavor announcement coming @ 12pm. pic.twitter.com/WoWFzxyycE

— OREO Cookie (@Oreo) July 8, 2021
Oreo is releasing an Oreo Salted Caramel Brownie cookie almost immediately, as it will hit shelves later this month. It's a flavor Oreo-heads (we can do better with this nickname) have been asking for, and the company's flavor scientists have heeded the call. It's a regular Oreo with two layers of brownie and caramel flavored crème and the final touch is sprinkling the cookie with salt. It sounds like a decadent delight.
The true star of Oreos news though was what they're cooking up for the fall. The pure hit of autumn in cookie flavor will come in the form of the Apple Cider Donut Oreo. Just thinking about that donut will put you in a hooded sweatshirt at a football game after an autumn afternoon of taking the kids pumpkin picking. It sounds like the cookie lover's alternative to the pumpkin-spiced latte.
The Apple Cider Donut Oreos rock a Golden Oreo base with apple cider flavored crème and sounds like a joy. The company described them as "savory, sweet, rich and irresistible." They will hit shelves in August, before the back-to-school rush and before fall kicks in.
View this post on Instagram
Both new flavors are available on a limited basis.