103-Yr-Old Sets World Record With Skydive for Grandsons' Graduation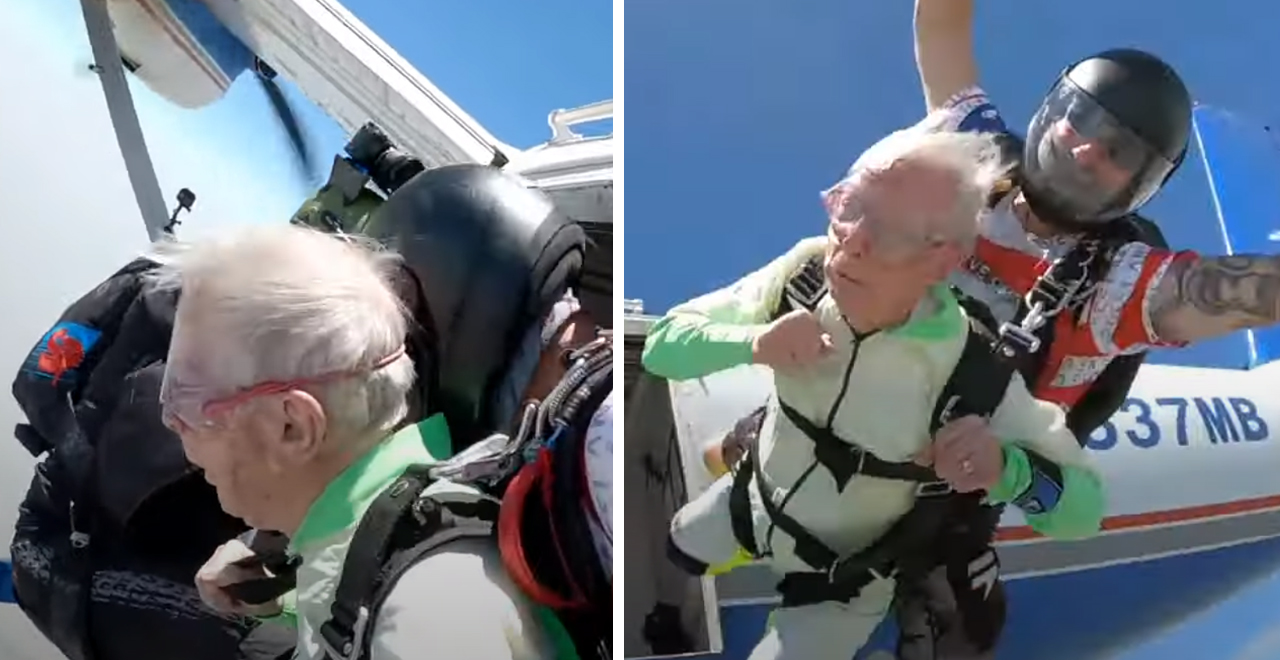 Living a life that spans the Spanish Flu, a Great Depression, two World Wars, a Cold War, and now COVID-19, there's probably little else that could scare you. At least, that's the case for 103-year-old Al Blaschke. He decided to spend the Independence Day holiday by JUMPING OUT OF AN AIRPLANE.
You would imagine you've had enough thrills for several lifetimes at that age. You might think "ahh yes, a well-deserved retirement and rest now," and spend the rest of your days watching soap operas and baseball and birds. Al set a WORLD RECORD for being the oldest person ever to attempt (and successfully complete, I imagine) a tandem skydive.

And it's not like he's just an aged X-Games athlete who has spent his life chasing thrills every waking minute. Blaschke had never jumped out of a plane before (v. relatable honestly) until he was celebrating his 100th birthday. That time, he said everything went too fast.
This time around, the Guinness Book of World Records wasn't his intended goal. It was just to celebrate his grandsons' college graduations. And his grandsons made the leap with him.
Honestly, how cool is that? To jump out of a freaking plane with your grandpa, who is setting a WORLD RECORD, to celebrate your college graduation. His grandson told ABC it was just great to jump with his grandpa.
"The world record was just icing on the cake," he said.
Al took the record, amazingly, by only days. The previous record-holder was also 103. There must be something about that age that really makes you want to jump out of planes.
But it's also pretty inspiring to see something taking everything they can from life at that age. Not inspiring enough to actually make me want to jump out of a plane, but inspiring enough to raise one in Al's honor, for kicking life's ass even at 103.