11-Year-Old Ukulele Prodigy Plays GNR and Nirvana [WATCH]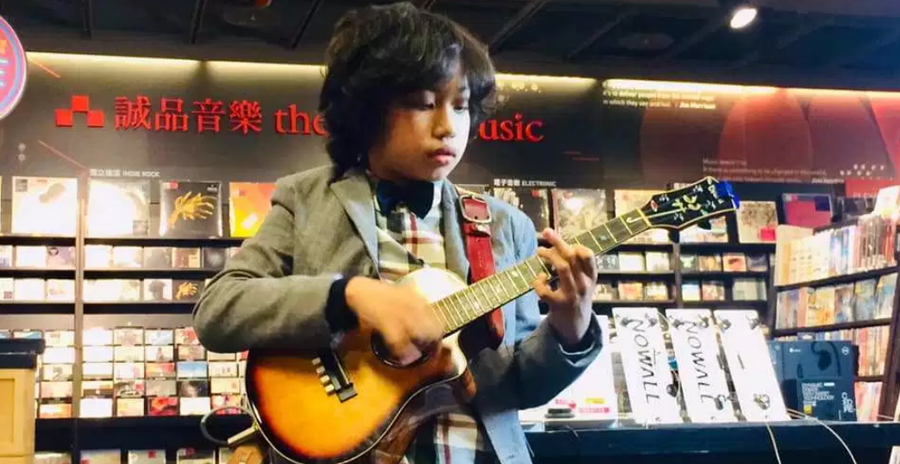 I was given a ukulele for Christmas as a secret Santa gift. So far I've successfully mastered the chorus from Justin Bieber's 'Love Yourself' and that's pretty much it.
Feng E is thoroughly putting me to shame with his incredible talent for playing pop songs on his ukelele. With a lot of practice and natural musical ability, 11-year-old Feng is getting plenty of viral-level attention on his YouTube channel.
His most popular cover song to date is a cover of Guns N' Roses 'Sweet Child o' Mine' (that looks like was filmed while being driven to school) has over 900,000 views or around 76,000 hours watched.
Feng broadcasts from Taiwan and has even made an appearance on Ellen where he told the host he's been playing for six years.
Given he's not yet a teen – his range of covers is broad and full of Teen Spirit.
As well as rock classics, he's been getting attention for his covers of everything from Classical Gas to Lady Gaga's Million Reasons.
Maybe Feng should team up with this 4-year-old drummer and this 10-year-old piano prodigy and put a kid superband together?