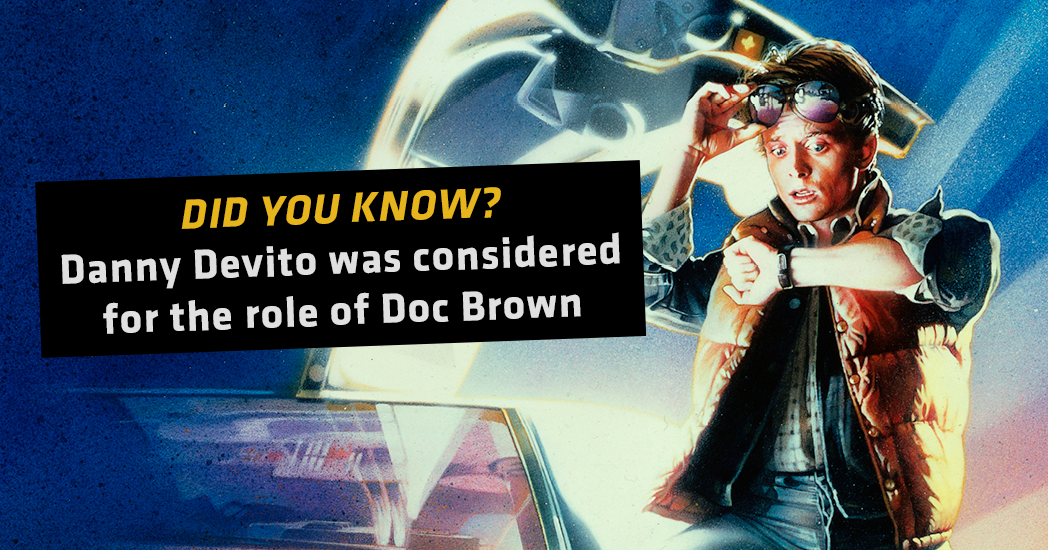 Credit: Universal Pictures
After we blew your mind with some crazy facts you didn't know about Ghostbusters, we figured this was the perfect time for a new edition. If you're like us, you've spent an unhealthy amount of your quarantine ruminating on the logistics of time travel. Can it be done? Could I conceivably soup up my Honda Civic, hightail it back to 2019, and warn the masses of an impending pandemic?
BTTF turns 35 today and Hasbro celebrated by releasing a DeLorean-Transformer. We can't top that. But we can pay homage by digging up some facts you probably don't know about these films.
Without further ado…here are 15 crazy facts about the trilogy to enhance your viewing pleasure:
1) In the 80s, nobody wanted time travel movies. Director Robert Zemeckis didn't want Back to the Future to be the box office drag that Time Bandits and Somewhere in Time were. That's why they almost named it Spaceman From Pluto.
2) Had Huey Lewis & The News not made "Power of Love" for the original film, there's a very real chance they would've ended up doing the theme song for Ghostbusters instead. Close call!
3) There are many fan theories about why they made the speed of time travel 88 miles per hour. But the filmmakers have been clear: 88 just looks insanely badass on a speedometer.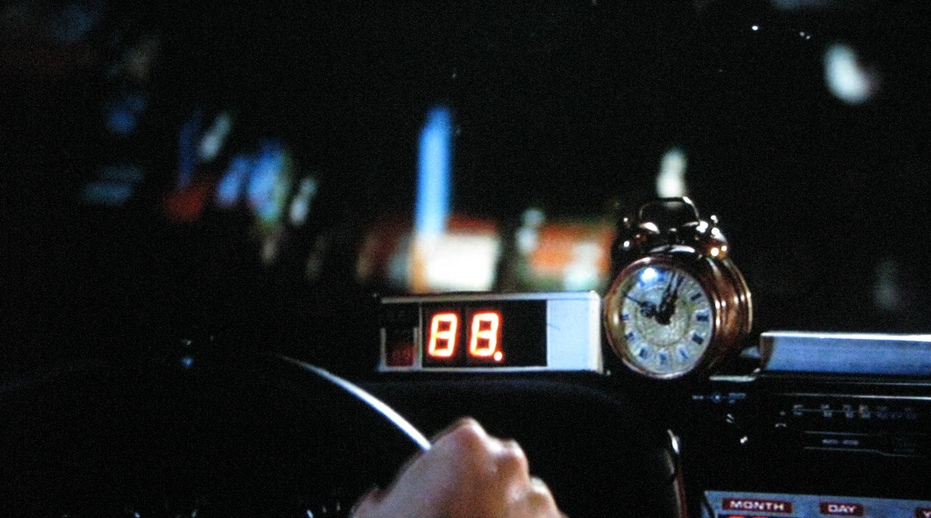 4) In the original draft for Back to the Future II, Marty travels back to 1967, where he dodges the Vietnam draft, trips acid, and meets his hippie parents. Doc was supposed to ride a motorcycle. The whole script is available to read here.
5) If you're baffled by how Doc and Marty's unlikely companionship came about, writer Bob Gale offered this explanation for how the two became friends: "He snuck into Doc's lab, and was fascinated by all the cool stuff that was there. When Doc found him there, he was delighted to find that Marty thought he was cool and accepted him for what he was… Doc gave Marty a part-time job to help with experiments, tend to the lab, tend to the dog, etc."
6) Marty first meets with Doc at the Twin Pines Mall parking lot. Marty immediately drives over a pine tree when he travels back to 1958. When he returns to 1985, it's now called the Lone Pine Mall.

7) At first, there was no DeLorean. Marty was initially supposed to time travel in a refrigerator, but Robert Zemeckis was worried suggestible kids might climb into their fridges and suffocate.
8) Robert Zemeckis owns all the film rights and outright refuses to allow a Back to the Future reboot in his lifetime.
9) In Back to the Future II, there is a Roger Rabbit doll in the window of the Cafe 80s. Who Framed Roger Rabbit? was also directed by Bob Zemeckis.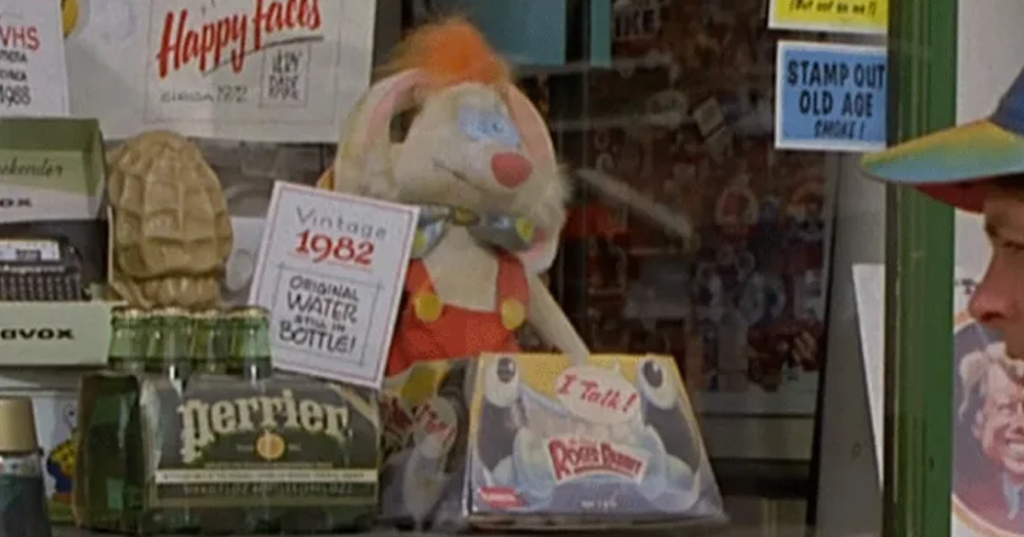 10) The first movie's script was rejected over 40 times by major studios. Disney was understandably weirded out by Marty's whole plan to get handsy with the 1955 version of his mom.
11) Carl Sagan considered Back to the Future II the greatest movie ever made about time travel, praising the film for its handling of multiple concurrent timelines.
12) Before Michael J. Fox came, Eric Stoltz was slated to play Marty McFly. There's even test footage!
13) Also, Danny Devito was considered for the role of Doc Brown. Have fun imagining that for the rest of the day.
14) Michael J. Fox has four kids and none of them have seen Back to the Future. He stated this at the 2015 London Comic Con, so perhaps they've seen it since. Or maybe they're also waiting for it to hit Netflix.
15) Tom Wilson, the guy who plays Biff Tannen, isn't just an actor. He's also a painter, podcaster, musician, and standup comedian. He even wrote a song addressing the questions he's constantly bombarded with.
Check out our previous list of crazy Facts You Don't Know About the original Ghostbusters.