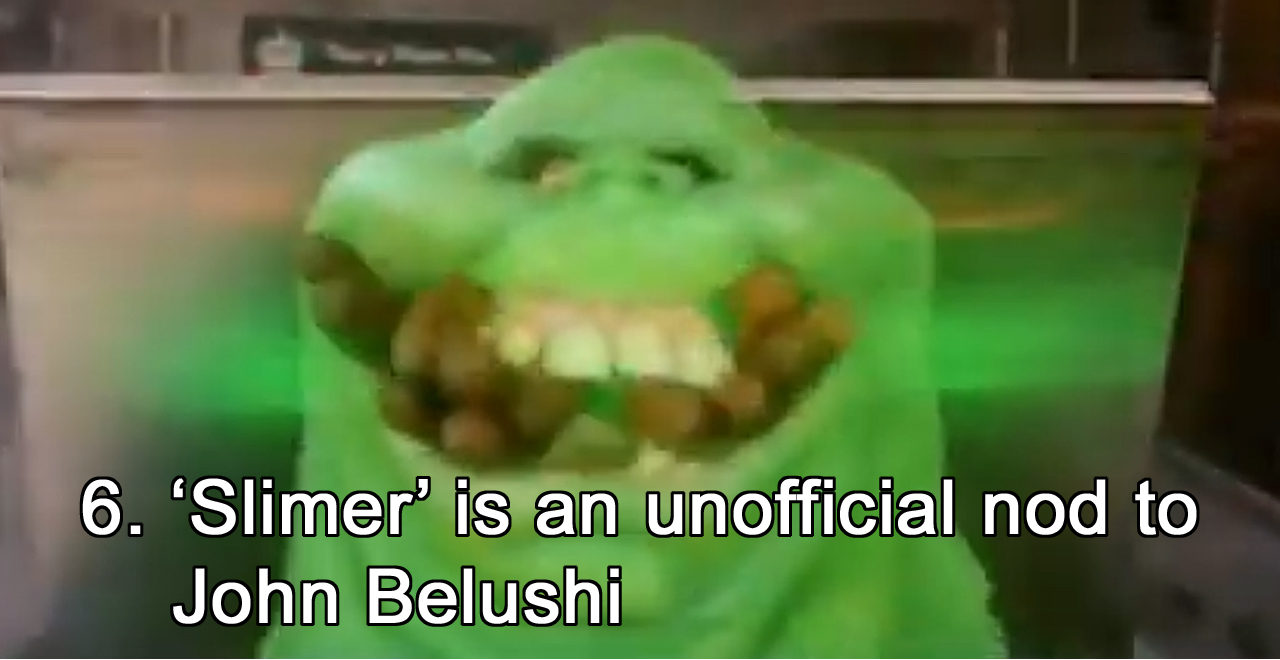 Credit: Columbia Pictures
Ok, We get it. You've read a bunch of these posts, like our crazy facts about Die Hard, and think you've heard it all. You know the Ghostbusters HQ is a firehouse in New York City. You've read about the fact that the Stay-Puft Marshmallow man almost didn't make the cut and was comprised of suits, puppeteers and a ton of shaving cream.
So we set out to find the real gems. The cream of the crop. The stuff you'll only find in maybe 1/3 of those posts at best. So let's take a ride back in time and look at 15 crazy facts you never knew about the iconic film, Ghostbusters.
1. The original script would have cost an estimated $300 Million to produce… in the 80s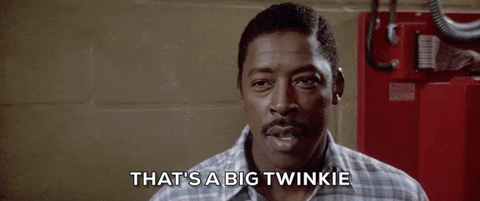 The first pass of the script was much different than the movie we all know today. Writer and funnyman Dan Aykroyd's initial concept was a darker, more futuristic ghost flick that saw the film's characters travel through time and space to battle dozens of other-worldly spirits. Director Ivan Reitman, who was also charged with getting a studio on-board, estimated the grittier sci-fi version would have cost 10x as much as the classic that we all know today — and that was in the eighties.
2. A five-word pitch sealed the deal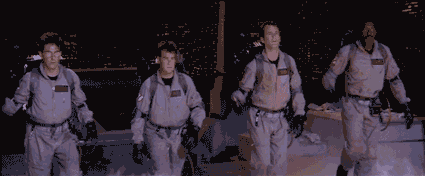 "Ghost janitors in New York."
Frank Price, then studio head at Columbia Pictures, green-lit the film on that basic premise. The fact that Dan Aykroyd, Bill Murray and Harold Ramis were all already on-board probably didn't hurt either. "The wisdom in town was that I had made a terrible mistake," Price told Vanity Fair in an interview years later.
3. They only had one year to make it all happen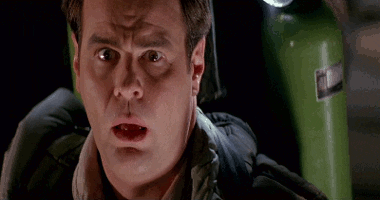 The studio gave Reitman, Ramis, and Aykroyd just 12 months to write, film, and release the picture so it would coincide with the summer movie season. Although an initial draft was already completed, the final production script would take the trio several weeks to nail down before they moved right into pre-production. It was a tight schedule, which obviously had a few implications along the way (See #8 and #9).
4. The cast almost included Eddie Murphy and John Candy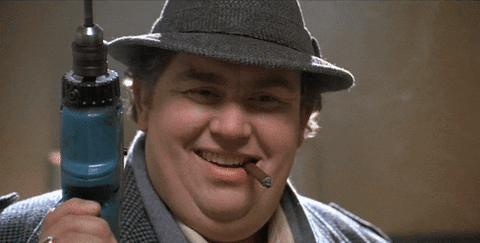 When first writing the script, Aykroyd envisioned Eddie Murphy, John Belushi and himself as the three main characters, but after Belushi passed away, Bill Murray was eventually (see #5) tapped for the now-iconic role of snarky Peter Venkman.
As for John Candy, he was originally approached to play the role of Louis Tully, but a few obstacles prevented that from happening.
Candy envisioned a much different persona and also wanted the character to take a more starring role in the film. Wanting to keep their original vision for Tully, the filmmakers instead selected Rick Moranis. Not only was Moranis ready and willing to play the character they needed, but he also was able to wear his own threads. I mean, come on. He IS Louis Tully.
5. "But… I'm Batman"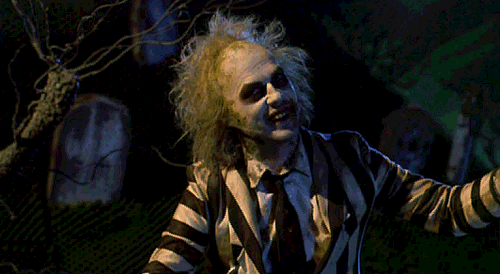 Michael Keaton was initially cast as scientist Peter Venkman. The role written for the late John Belushi was seen as a good fit for the newly popular Keaton. He auditioned and was cleared for the part until Murray expressed interest in the project and eventually replaced Keaton in the role. In the end, it's all about who you know, and Murray knew Reitman from their previous work together in Stripes.
6. "Slimer" is an unofficial nod to John Belushi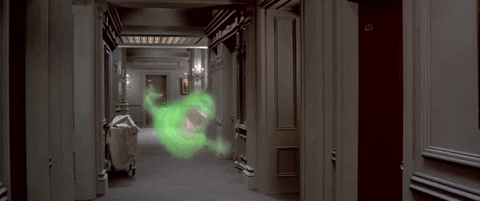 While unable to star in the film, Belushi was there in spirit. Wanting to honor his late friend, Aykroyd brought to life the first apparition the gang would face: Slimer. The gluttonous ghost who provides plenty of comic relief is indeed an unofficial homage to the late, great Belushi.
7. Sigourney Weaver's audition was just her acting like a dog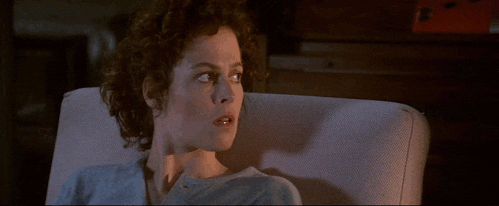 Yep. Zero dialogue.
According to an interview years later in Rolling Stone, Reitman says Weaver instead acted out a scene where she turned into one of Gozer's hounds, wildly snarling and heaving about the room. Reitman, both impressed and likely at least a little terrified, gave her the gig.
8. Sacrifices had to be made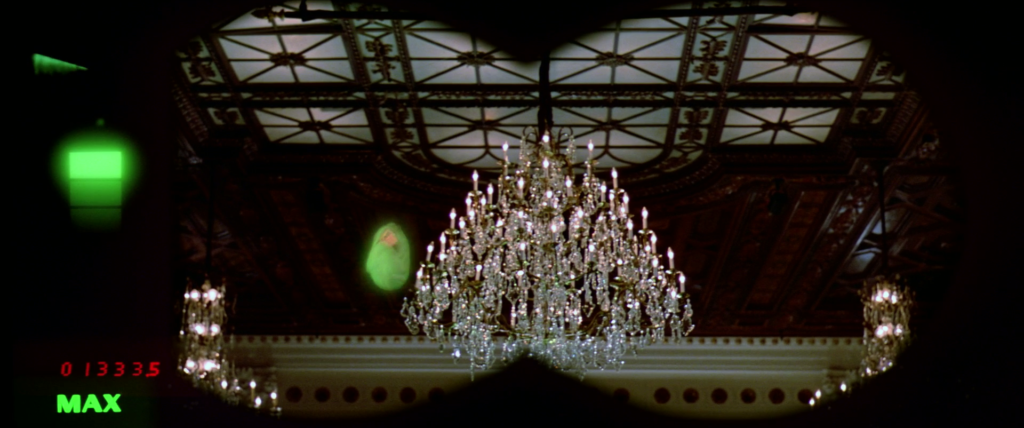 With a tight timeline to get the movie finished, special effects supervisors had to make some quick decisions to get the right shot. For example, the scene of Slimer spinning around the ballroom of the Sedgewick Hotel was actually just a peanut spray-painted green. Say what you will, but Bill Murray has openly criticized the sequel for focusing too much on the effects and not enough on the original comedic magic of the first film.
9. The was only one Ecto-1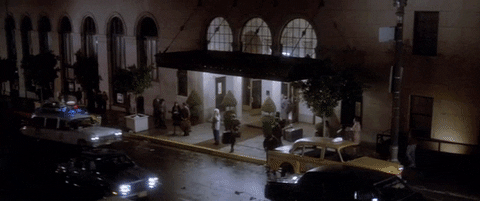 Again due to the rush placed on cast and crew, only one of the iconic retrofitted Cadillac Ambulances was designed for production. Typically movies with iconic vehicles have several backups, but budget and time restraints made that unfeasible this time around. Ironically, the vehicle went kaput during the final scene, but thankfully the print was in the can and production was wrapped… at least for the car.
10. Unsung …or Mis-sung Hero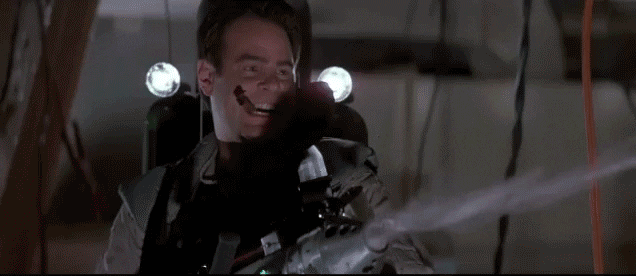 One man was tasked with creating several of the now-iconic gear featured in the film. Everything from the proton packs to that red and white Ecto-1 was crafted by Stephen Dane, a man hired by Reitman to help tell the story via the movie's signature props. He was given just two weeks to complete it all, only to have his name misspelled as Steven in the movie's credits.
11. You could actually call the Ghostbusters… at least for a while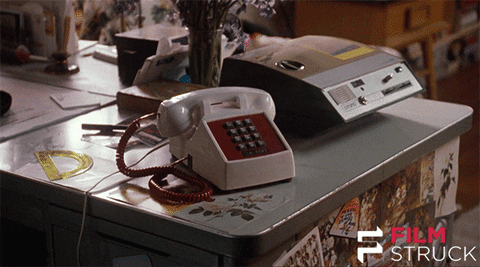 "Who ya Gonna call?" Producers set up a toll-free 800 number prior to the movie's release as a publicity stunt. The phone rang to a prerecorded message from Murray and Aykroyd. The number got so many calls though that it was eventually shut down. Now I'm really not sure who to call.
12. Who is Zuul?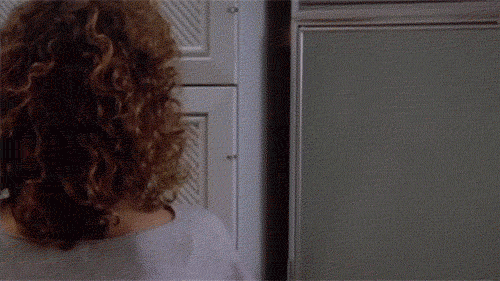 That deep and disturbing voice is none other than Director Ivan Reitman, who during post-production was having difficulty finding the right voice talent. Running out of time, Reitman did the only thing he could think of: He deeepend his voice the best he could and gave it a go, and dare we say… nailed it.
13. Bill Murray didn't get a check for Ghostbusters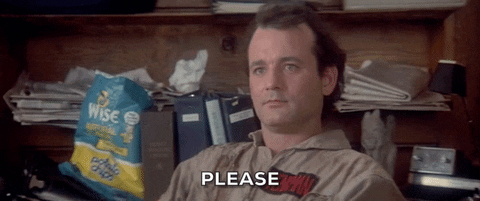 A $300 million dollar box office smash and the comedy all-star didn't receive one cent. Ok… so maybe not in cash anyway.
Murray's deal with Columbia to do the movie was on an agreement that he'd be able to make his own passion project once Ghostbusters was wrapped and the studio would foot the bill. The Razor's Edge, a film where Murray took on his first dramatic role, was released in 1984 ad was a flop at the box office, taking a loss of nearly $6 million.
14. Jingle Jangle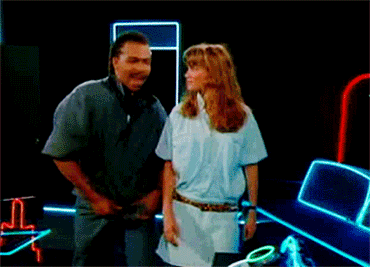 The breakout hit theme song to the movie that had everyone saying "I ain't afraid of no ghosts" caused quite a stir between its performer, Ray Parker Jr., and musicians Huey Lewis. Lewis sued Parker claiming the track was too similar to his own song I want a new Drug. The suit dragged on for over a decade before finally being settled, and although monetary figures were never released, Parker ended up countersuing years later claiming Lewis mentioned the suit in public and was bound not to do so by its terms.
15. Other Famous Faces
Beyond the obvious celebs we've already mentioned, there were a few cameos you may have either missed or forgotten. The first is Larry King. The longtime talk show host made his very first cinematic cameo in Ghostbusters. But wait… there's more. Ron Jeremy, yes… that Ron Jeremy, also appears as an extra among a crowd of onlookers. He later went on to star in a porn parody entitled This Ain't Ghosbusters XXX.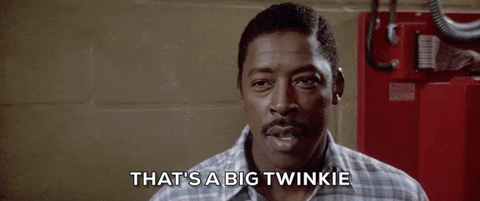 Still hungry for more pop-culture lists like this? Check out our previous list of crazy Facts You Don't Know About The Simpsons.