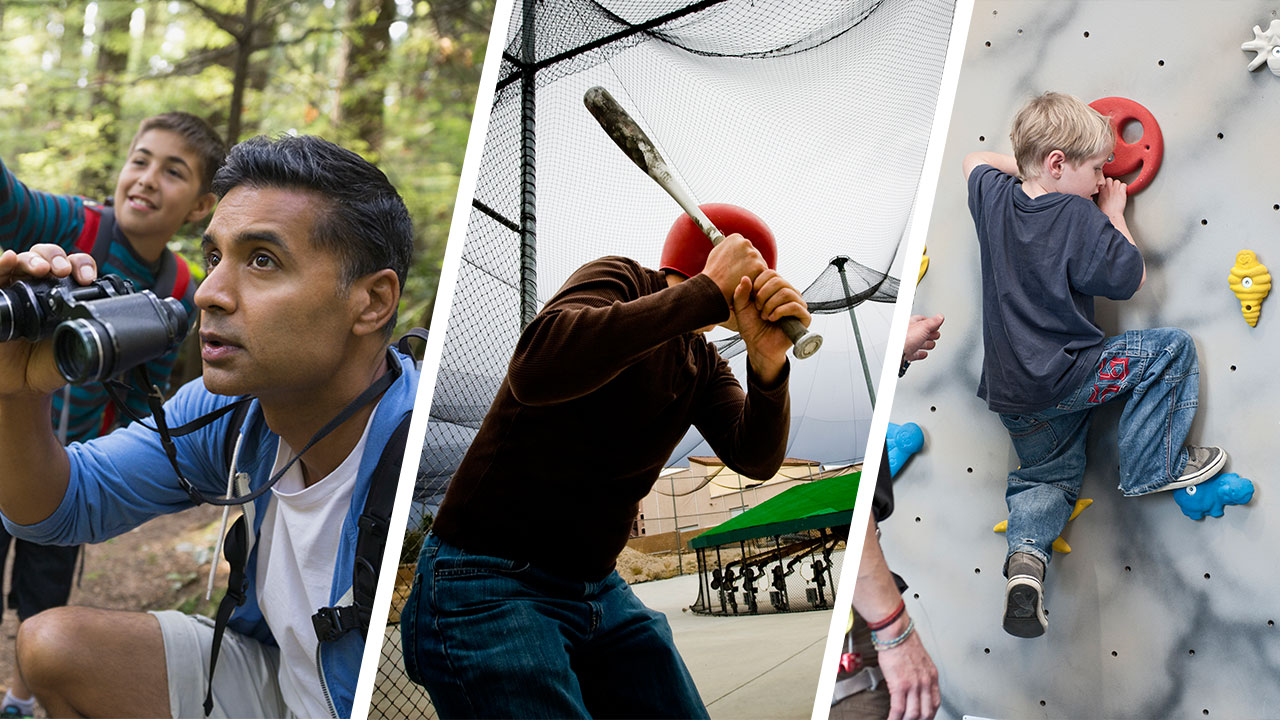 The weekend is almost here which means that while work emails may subside, your other bosses (your kids) will be demanding your undivided attention. Finding things to keep them occupied while maintaining your own sanity can often seem like a losing battle. That's why we've come up with a few simple activities that will keep your kids entertained without breaking the bank.
Here are three ideas to help you as a parent make the most out of family time and maybe even have a little fun yourself.
Take a Hike
Luckily there are often places within 15-20 minutes of where you live that offer miles of trails and natural attractions that you've likely passed by many times on your daily commute.
Head over to Google and search for "Hiking trails near me". Chances are you'll discover dozens of destinations you've likely never considered. While these trails may not have high-end amenities or breathtaking views, they each offer a unique look at local foliage and wildlife.
Also consider searching for wildlife preserves, conservatories, and Audubon societies. These organizations, often supported by individuals in the community as well as national initiatives, showcase nature in the least intrusive way possible by providing access to areas that highlight your areas unique topography and wildlife, all while paying respect to its preservation for generations to come.
Batter Up!
In a nod to America's favorite pastime, why not load up the entire crew and head to your local batting cages? Beyond letting you relive your former glory days, these family-friendly locales are geared towards every age group with speeds that range from slow to blazing. With all the equipment you'll need, its an easy spur-of-the-moment adventure that requires nothing but your family and of course your wallet. Watch for specials and group discounts to get the most bang for your buck.
In addition, these establishments often have other activities such as mini-golf or driving ranges on site or near-by. Grab an ice-cream or hot dog at the concession stand and make a day out of it!
Scale New Heights
These man-made monuments can be found at your local gym, community center and even at specialized "Ninja" training facilities that have now become fixtures of major cities and main streets alike. Beyond rock walls, these "ninja gyms" have dozens of familiar obstacles featured on the internationally known television series, all designed with different age levels and abilities in mind.
Day passes are typically available for most of these facilities and many offer open houses for the community to come in and try out the facility free of charge. Check first to see if any local parks have rock walls to try before committing to anything too large for their first time.
Whatever you decide to do this weekend, remember your kids are getting older every day and so are you. Try to keep up with them while you can, supervise and encourage them when you can't, and most importantly, treasure every moment because it all goes by quicker than a fastball at the batting cages.
For more suggestions check out last week's 3 Things to Do With Your Kids.