The Golden Age of Snacks Brought Us 3D Doritos, and Now They're Coming Back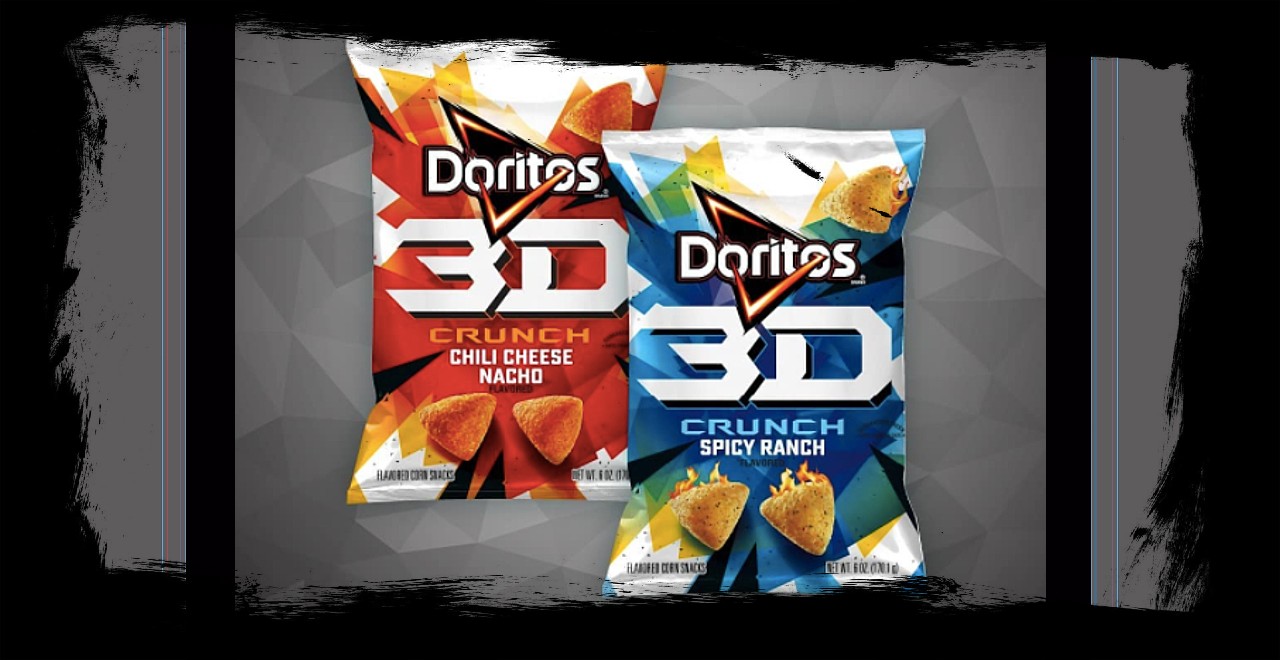 Too many flawless snacks have come and gone, often replaced with objectively worse products that inevitably stay on shelves for far too long. Every industry has its golden age, and of course, the '90s were the golden age of snacks. Our mouths still water thinking about the overpowering smell of artificial vanilla that smacked us in the face upon peeling open a pack of Dunkaroos. Every time we see a lava lamp, we long for the days of downing a perfectly bizarre bottle of Orbitz.
In 2020, we're all looking for comfort in nostalgia – movies, video games, and snacks that bring us back to simpler times have become go-to's during the most stressful days. Fortunately, companies are listening. Dunkaroos have made a triumphant return, and now, 3D Doritos are next in line to make a savory comeback.
Honestly, we're so excited about the news that we aren't even going to mention that all Doritos are technically 3D – ok so we mentioned it, but we're not going to fixate on it. These slightly-more-3D-than-average Doritos (last time, I swear) disappeared from our pantries in the early 2000s, but not from our hearts.
In case you somehow missed it, 3D Doritos were far superior to your average nacho cheese-coated tortilla chip. They were much smaller than your average Dorito, and the bite-sized snacks were essentially Dorito balloons. The familiar zesty cheese combined with an epic crunch made these the best Doritos to ever exist, and now, we get to fall in love with them all over again.
The CandyHunting Instagram page noticed the news in the Frito-Lay playbook and immediately shared the news.
View this post on Instagram
Their post read, "Now here's the real news: Doritos 3D will be back on January 18! Flavors include Spicy Ranch and Chili Cheese Nacho."
Mark your calendars folks, Snacksgiving is quickly approaching and our stomachs are ready and waiting. Whether you're a long-time fan or you're about to try these bad boys for the first time, January 18th is going to be a 3Delicious day.