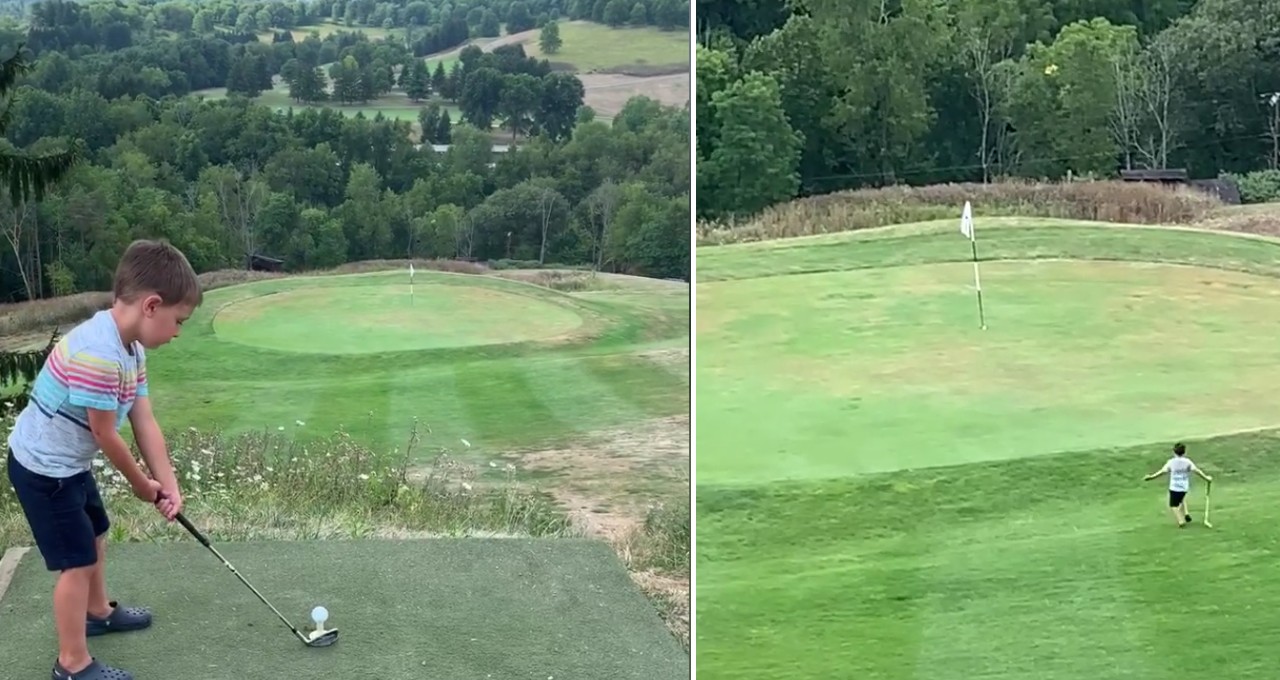 Credit: Facebook/Mario Figaretti
Hitting a hole-in-one might be the hardest thing to do in sports. If you're tall enough, dunking a basketball isn't the unimaginable feat you once thought. Stick with baseball long enough, you'll eventually get lucky and hit one a few hundred yards over a fence. But some golfers play their entire lives without getting a hole-in-one. Which is why you need to watch this 4-year-old hit a hole-in-one.
It's always impressive when kids pull off incredible sports feats. Whether it's a 2-year-old who has the best swing in the world, or when LeBron James goes full sports dad after his son wows on the court. And this moment goes in the pantheon of impressive feats for a child.
The kid, Rocco, was playing golf on a par-3 course with his dad and uncle. They took the boy out on the course because he's fallen in love with golf and is obsessed with hitting balls around the yard. His dad said he's been "practicing" for nearly a year. That's all it took for him to do this.
I mean how perfect is that video? It's a great father-son moment, captured on tape by his dad. You get his dad doing the awesome, under-the-breath willing of the ball to go in, then once it sinks, you see the boy doesn't believe it. In fact, he takes off sprinting down the hill and runs to the green because he has to see the result for himself.
"To say I'm proud would be an understatement!" his dad wrote on Facebook when he shared the video.
The West Virginia man told a local news station that Rocco "swings right-handed with a left-handed grip and it works for him, so I don't think we're going to switch it. It's just been really fun watching him develop a love for the game because he really does spend a lot of time out here in the yard hitting golf balls."
There's the dad in me that wants to be happy for young Rocco and his dad, who will surely never forget that moment. Then there's the golfer in me, filled with jealousy, at a child who can make it look so easy.