5-Yr-Old Rocks Out With the Foo Fighters in Front of Thousands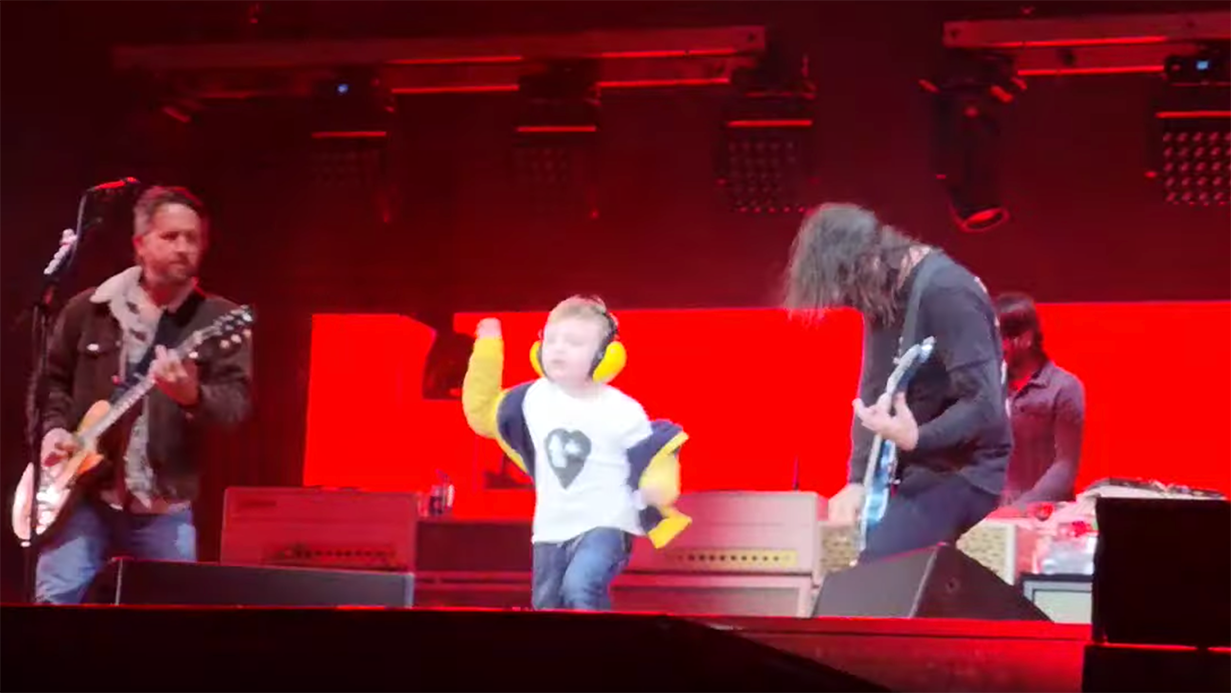 The Foo Fighters are known for bringing fans (and family) on stage to rock with them, but they really pushed the envelope at the recent 2019 Belfast Vital music festival in Northern Ireland, when they welcomed their youngest fan yet.
5-year old Taylor Davids—named after both Taylor Hawkins and David Grohl, two of the Foo Fighters—was already a total fanatic for the rock band before being invited to jam with them. Prior to the show, he could even be found giving folks his best "Monkey Wrench" scream.
Catching up with @foofighters youngest fan Taylor just before they invited him up on stage @BelfastVital pic.twitter.com/eNjtcCH8G3

— Stuart Robinson (@stuartrobinson1) August 20, 2019
Unsurprisingly, when Dave Grohl spotted Taylor and his sign claiming this to be his first gig ever, he couldn't help but invite the little fella to perform with them.
Did Taylor play an instrument? Nope.
Can he sing? No clue.
The one thing I do know is that he can DANCE HIS ADORABLE LITTLE, ROCK-AND-ROLL-LOVING HEART OUT BETTER THAN ANYONE.
Other 5-year-olds would probably find the nearest stagehand to hide behind when called up in front of thousands of people, but Taylor clearly couldn't wait to go frickin' nuts while the band played "All My Life." I'm a grown man with a bevy of concerts under my belt and even I don't think I've ever reached this kid's level of musical nirvana. *wink*
Matthew Greer, who was watching the show from backstage, caught the performance from just a few feet away.
"This kid better go and start a band one day," Matthew captioned the video.
If he does, he'll have one hell of a performance to match.