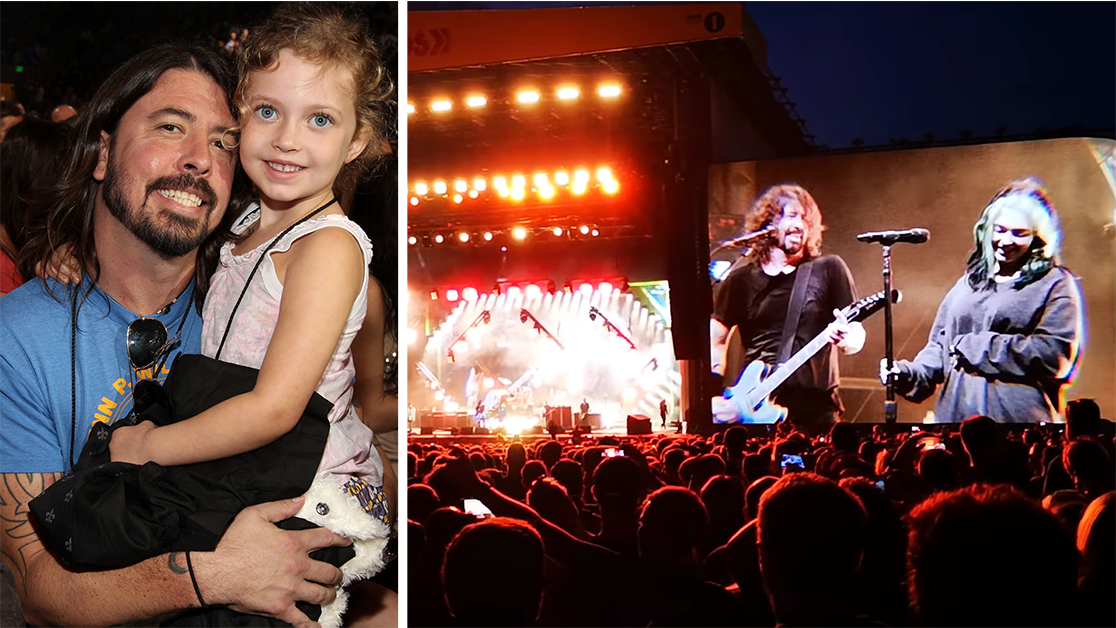 Credit: Getty/Christopher Polk; YouTube/Stephen Bentley
The Foo Fighters are known for boldly inviting fans and artists (Rick Astley!) on stage to jam with them during live performances. But during their headlining performances at Leeds festival in the U.K., they decided to bring up someone particularly special—Dave Grohl's daughter, Violet.
"Let me tell you something—she is the best fucking singer I know," Grohl said to the audience, probably making a mental note to donate to the family swear jar after the show. "Ladies and gentlemen, the best singer in the Grohl family: Miss Violet Grohl right now, right here."
Quite possibly the cutest damn rock performance you'll ever see.
Harmonizing through the 1997 hit "My Hero," the father-daughter duo share goofy, lovable glances at each other—Grohl grinning like the proudest man on the planet and Violet reacting to him with sheepish smiles of her own.
After headbanging in unison during a lengthy musical outro, Grohl gets on his knees to praise his daughter with over-the-top bows, embarrassing her with his love as any good dad should.
Dammit, Dave. Can you do no wrong?