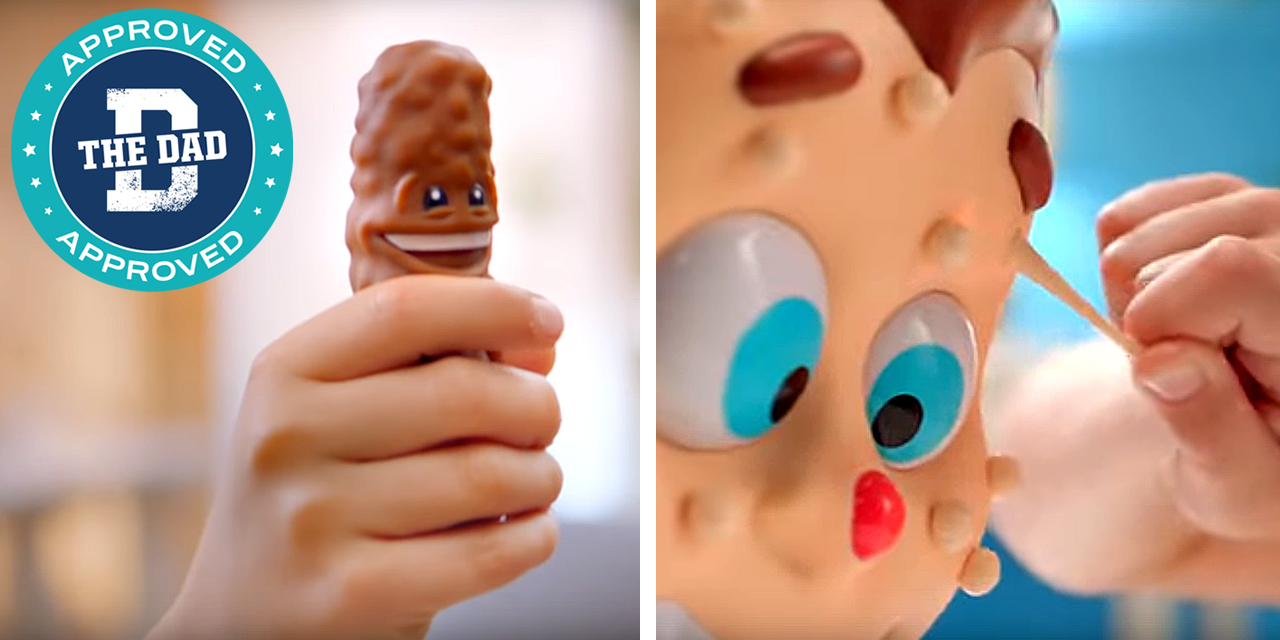 Credit: YouTube/Smyths Toys/Spin Master Games
We know, we know, parent life is already chock full of gross stuff. But what if your family could actually bond over boogers and burps? Or find the fun in farts and feces?
Here's our list of stomach-churning – yet gut busting favorites:
1. FLUSHIN' FRENZY
Games don't always have to be just frivolous fun and nonsense; they can teach valuable life skills, too. Take the Flushin' Frenzy Game for example. It provides participants with important life skills like 'plunging a clogged toilet' and 'catching that pesky turd that's constantly exploding out of the tank.' You know, just like real plumbing.
Each loosened log earns a player two tokens and the person with the most tokens at the end of the game wins!
Available here.
2. WHO TOOTED?

It doesn't matter how old you are—farts are funny. That being said, Who Tooted? is a gassy good time for everyone involved.
Each player gets a whoopie cushion-shaped controller with which they control their flatulence. When the controllers light up, one person can press their "toot" button and let one rip, then everyone comes together in a murder mystery-style 'whodunit' round to figure out who the farting offender was.
Bonus points for ripping a real one to throw your opponents off the scent. Literally.
Available here.
3. PIMPLE PETE
Poor Pimple Pete has a problem with pimples and he needs a helping hand. Players turn the spinner to pick which area on Pete's face they should target for popping. You earn points for how many pimples are plucked and some are more problematic than others. If you pull too hard you can expect a a shower from Pete's powerful mega-zit.
WARNING: If your kids are going through puberty, they'll be in their prime while playing this one.
Available here.
4. GOOEY LOUIE
The last thing you'd want when you have a runny nose is a bunch of kids assaulting your sensitive schnoz, but that's exactly the cyclical hell Gooey Louie has to endure. Participants take turns ripping bright green snot rockets out of Louie's nose, but if they pick the wrong one, Louie's eyes bulge out and his brain goes flying out of his noggin (still trying to figure out how that last part is anatomically correct, though).
It's all the fun of picking someone else's disgusting nose except no one gets the flu this time!
Available here.
5. DON'T STEP IN IT
This game is a fun way to celebrate irresponsible dog ownership, without your favorite pair of shoes getting ruined. Lose your shoes and socks and then step across a narrow strip of grass…covered with dog poop. Just Don't Step In It, sounds easy enough, right? Problem is, you're blindfolded. Flies not included.
Available here.
6. BEAN BOOZLED
The perfect game for anyone who enjoys mixing risky life choices with candy, Bean Boozled finally allows players answer that burning question: "Can I tell the difference between buttered popcorn and a rotten egg?"
The game is simple. Participants take turns using the provided spinner to indiciate which colored jellybean to grab from the pile, each bean being either a tasty or disgusting flavor. Is it berry blue or toothpaste? Chocolate pudding or dog food? Peach or barf?
Spin at your own risk, you daredevil you.
Available here.
We love cool stuff but hate shopping. You're probably like us. So sometimes we'll share a product, service, or experience that has earned The Dad stamp of approval. Just a heads up, if you buy stuff using the provided links, The Dad may collect a small commission, but opinions are our own.