COVID-Positive Couple Celebrates 65th Wedding Anniversary in the Hospital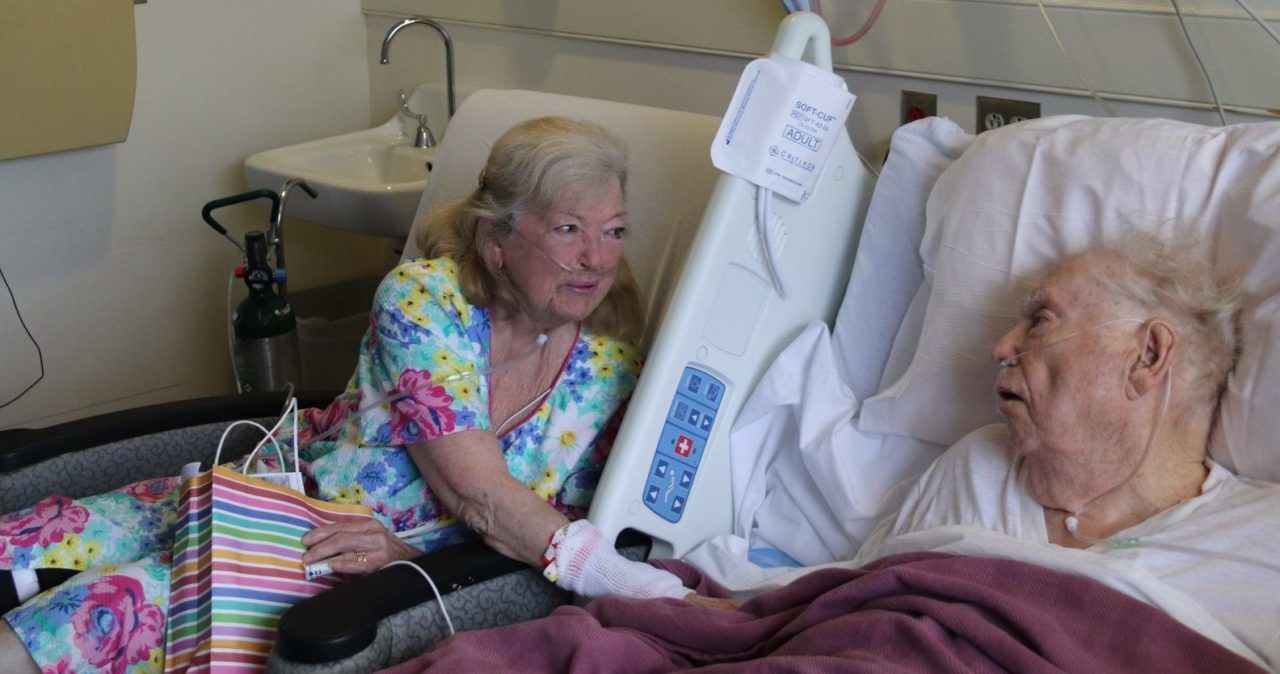 The virus that's thrown a giant wrench into everyone's 2020 has elicited plenty of heartbreak, but it's also shown that humanity still shines through in tidbits of good news. And the story of Colonel Ollie Herbert Edwards and his wife, Virginia Mitchell Edwards, is one of them.
By now, everyone is likely familiar with the way hospitals work now. Because of COVID fears, hospitals and care facilities are locked down, with most outright restricting any visitors. It has forced families to get creative to stay in touch and to stay connected with a loved one that's suffering from the ruinous disease.
Family members have tried to keep vigil outside of hospital windows, or have hours-long Facetime sessions to commemorate special occasions. For Ollie and Virginia, though, not even COVID could stop them from celebrating their 65th wedding anniversary.
And that is because both of them were in the hospital with COVID.
Virginia contracted the virus first in early June, and Ollie joined her in the hospital a little more than a week later. And though they are four rooms apart, on the day of their 65th wedding anniversary, some heavily PPE'd nurses wheeled Virginia to Ollie's room for a special anniversary lunch and chocolate cake.
The hospital "party" had flowers, balloons, decorations, and a card signed by the staff. The Edwardses were joined by their three children and some of their grandkids via Facetime as the two celebrated their wedding anniversary.
The global pandemic may have changed their expectations for an anniversary party, but it couldn't keep them apart on their special day.