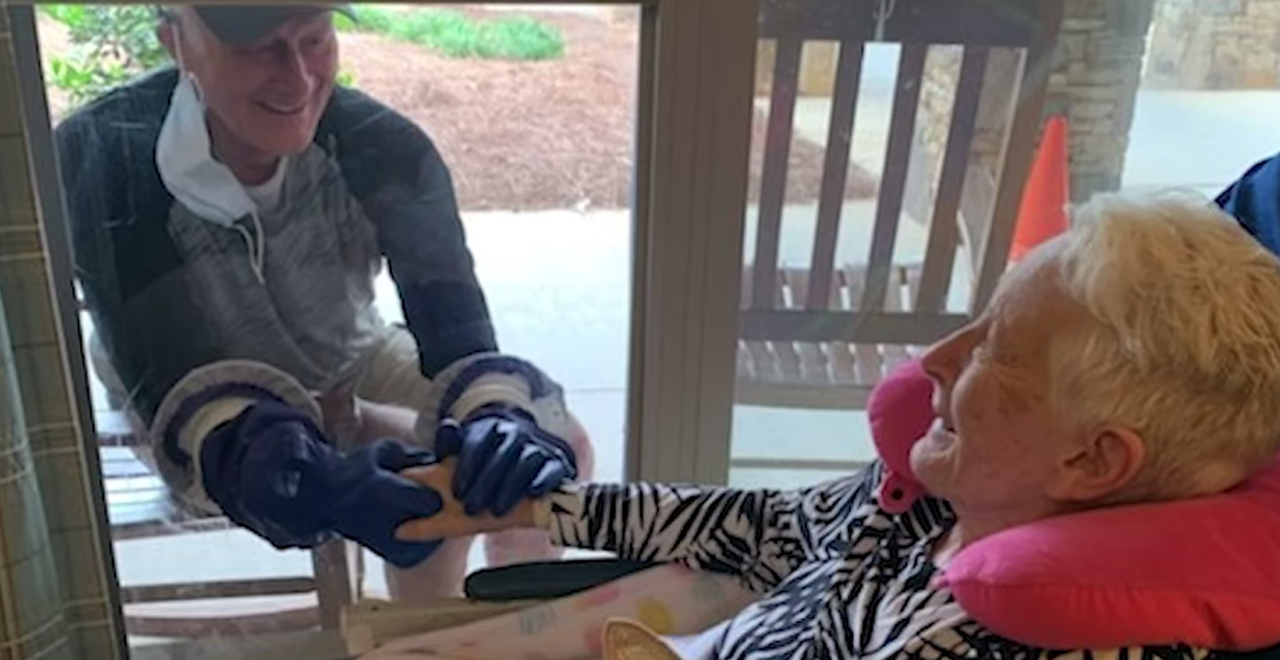 Credit: GMA / Kathy Rainwater-Roe
When the coronavirus forced us all into quarantine, we all feared hugging would quickly become a remnant of simpler times. Social distancing guidelines made high risk endeavors out of the warm embrace of a loved one.
George and Jan Glass have been married for 61 years. Jan lives at the Hope Center Memory Care Facility. Her dementia makes it difficult to understand why she's not allowed to touch her husband, who'd previously spent every day with her.
Thank goodness for a family with a background in physics!
The couple's daughter, Cindy Shinabarger, designed a "Safe Hug Window" that utilizes sleeves and disposable gloves to allow loved ones to reach in and make safe physical contact with her.
Check out the video below to see Cindy's Safe Hug Window in action!
Cindy told Good Morning America that her dad is visiting her mom on a regular basis once again and, through thick and thin, he will be there holding her hand. We wish them the best!