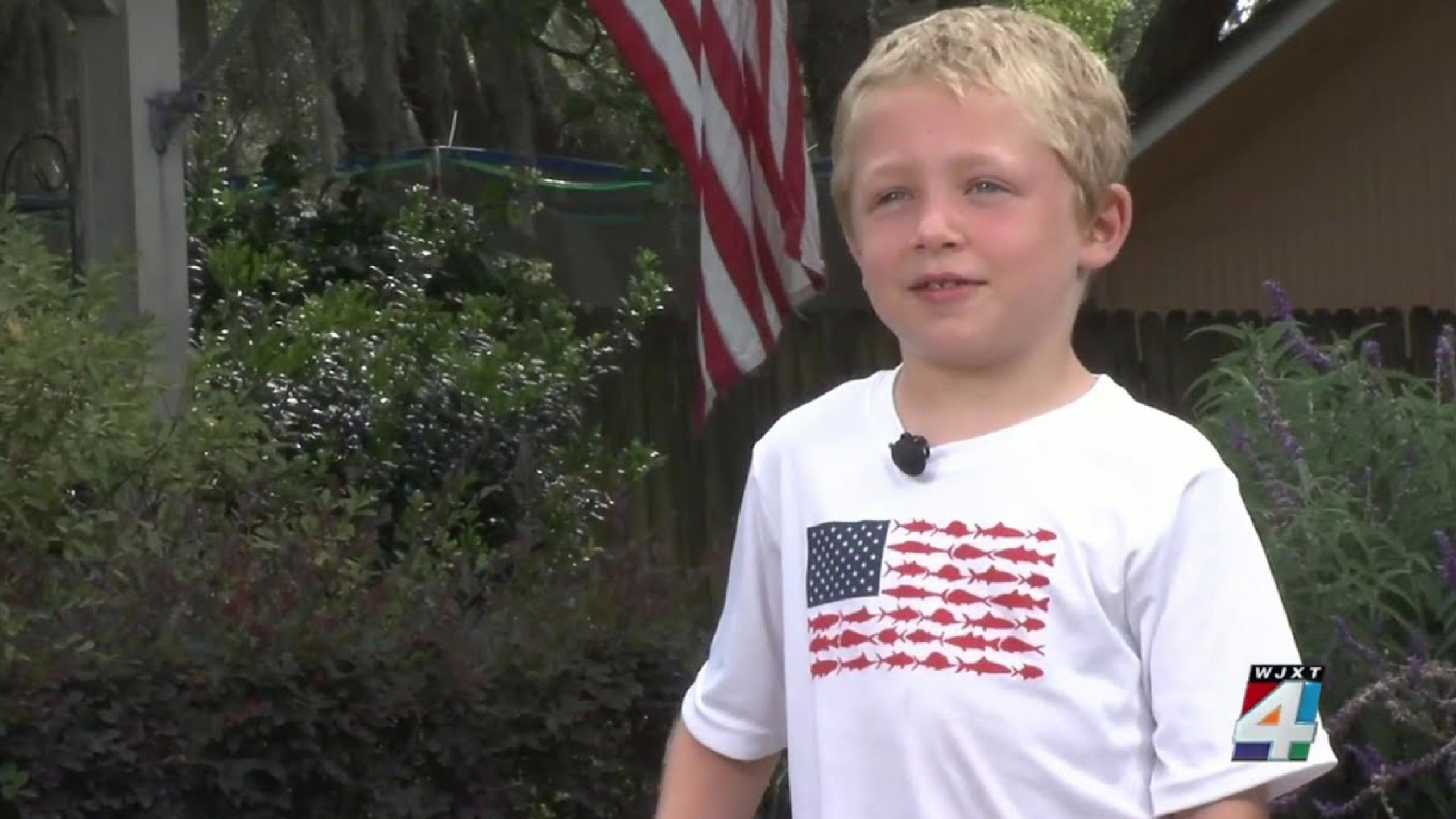 Credit: YouTube/News4Jax
A 7-year-old boy is being hailed as a straight-up hero after he bravely swam a mile to rescue his dad and little sister after a boating accident. Absolute legend. Chase Proust, his 4-year-old sister, and their dad were boating on the St. John's River in Florida over Memorial Day weekend when disaster struck.
The current got so strong that the 4-year-old lost her hold on the boat. Chase quickly let go to grab onto her instead, and then he was stuck. His dad jumped into the water to save them and told Chase to swim to the shore and get help as he went after the little sister, who was floating away (she was being carried by the current but did have a life-vest on).
"I told them both I loved them because I wasn't sure what's going to happen," their dad told a local news station.
So began Chase's journey to get help to save his family.
"I felt really scared," Chase said. Despite his fear, Chase bravely tackled the 1-mile swim, alternating between floating on his back and doggie paddling for the one-hour journey back to land. Once there, he ran to the nearest home to get them to call for help. The Fish and Wildlife Department, the Fire and Rescue Department, and the Sheriff's Department combined forces to look for his dad and sister, who were found in the water an hour later.
Thanks to Chase, they made it through the harrowing disaster.
"Little man made it to shore and got help, that's what saved our lives," his dad said.
It's astounding to think of how hard that must have been for the dad, to send a 7-year-old on a long swim, ALONE, because it's your only chance to get help. Pure agony for that dad, not knowing how it was going to play out.
But Chase is a straight-up hero and acted with bravery even most adults lack. A true hero in every sense of the word, and a happy ending to what could have been the most tragic story.