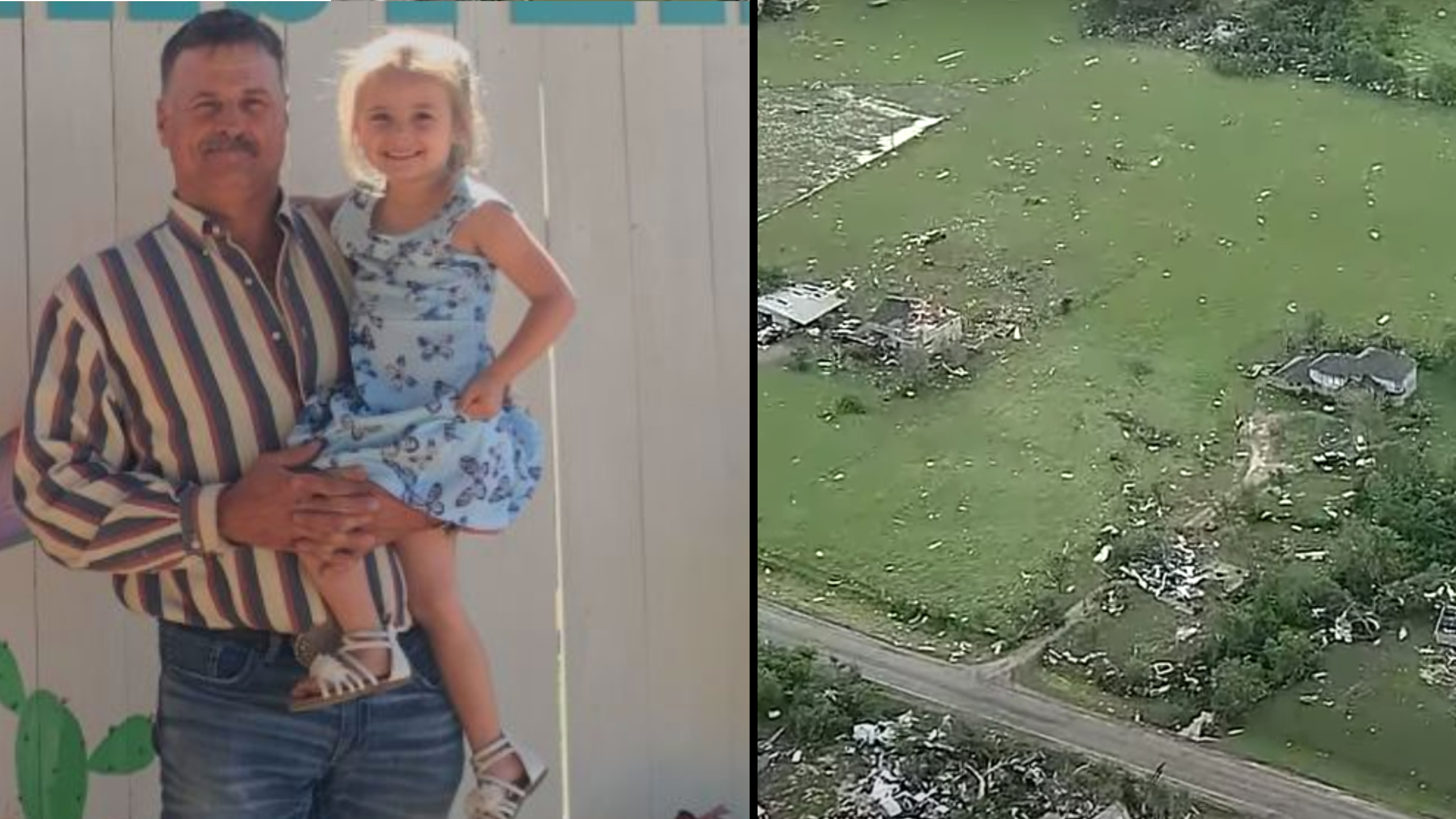 Credit: GoFundMe/Fox4 Dallas FTW
A single dad was with his five-year-old daughter in their Texas home when a tornado hit. Rob Parker said the roof started shaking and began to fall, so he quickly grabbed a blanket, wrapped his daughter Paizlee in it, held her tight, and then "everything went."
Their home was completely destroyed. Rob and his daughter were thrown more than 40 feet ("there ain't telling what flips we did," he said) and landed in the yard. While the hero dad suffered several injuries, his five-year-old daughter barely had a scratch.
"I wasn't going to let her go," Parker told a local TV station. "She didn't hit nothing. I had her tight."
Parker was bleeding heavily, and neighbors quickly got him to the hospital. He's since been released, and Paizlee is back at school and playing with friends again after the horrifying ordeal.
You have milliseconds to react, and Parker went into full hero dad mode by grabbing the girl and keeping her safe from a FREAKING TORNADO. Truly legend status.
Unfortunately for the single dad and his daughter, their home was totally destroyed and they lost everything they had. Rob's older daughter set up a GoFundMe, as young Paizlee's clothes, toys, and school supplies were all lost, and Rob (who doesn't have health insurance) will need some additional medical care for his injuries. So far, people have donated over $20,000 to the cause.
To his part, Parker said he did what ANY dad would do.
"I just did what was normal and natural I guess," he said. "I'm lucky to be here, the good Lord was with me."
And maybe he was. But fortunately for five-year-old Paizlee, her dad was there for her.