Finding quality time to do father-son activities is a high priority for any dad. A day you spend working overtime at the office instead of tucking your son into bed is another day the Cats in the Cradle song plays on a loop in your head. Depressing.
But when you're looking for father and son things to do, don't feel like you have to do something extra. If you're constantly trying to one-up your together time, you'll eventually lose sight of what's important: hanging out with your son.
RELATED: 100+ Trivia Questions And Answers For A Challenging Game Night At Home – Scary Mommy
So we've thought up some wholesome and fun activities that let you spend quality (not questionable) time together. These father-son projects won't get you in huge trouble with your spouse like father-son WrestleMania. It also won't have you building a Mad Max car out of your son's plastic scooter. And while our father-son activities won't be as fulfilling as starting a non-profit organization together, you will be able to spend quality time playing, talking, and laughing, which is what really matters.
Best Products For Father-Son Activities
One of the best and most traditional ways to spend time with father and son games is to have a catch. (Yeah, we know: "Have a catch" is a stupid way to say "play catch." But Field of Dreams said, "have a catch," so what are we supposed to do? It's f***ing Field of Dreams.)
We're going to put a twist on having a catch, though. As a dad, you want your son to have the same favorite baseball team as you do. If you're a Dodgers fan, you want your son to love the blue too, so you can share that fandom into old age. (And he sure as hell better not be a Giants fan.)
With this Wilson t-ball glove, you can have it shipped to you with official colors and logo of any Major League team. (Some people would call that brainwashing your son to like the same team you like. Others would call it brilliant. We're going with the latter.)
To complete the set, add a Rawlings baseball with the same team logo. And if you need a glove, or if your son is older, we really like the Wilson A700.
Buy Wilson A200 Youth T-ball Glove for $25 on Amazon
Buy Wilson A700 Baseball Glove for $60 on Amazon
Buy Rawlings Official MLB Team Logo Baseball for $7 on Amazon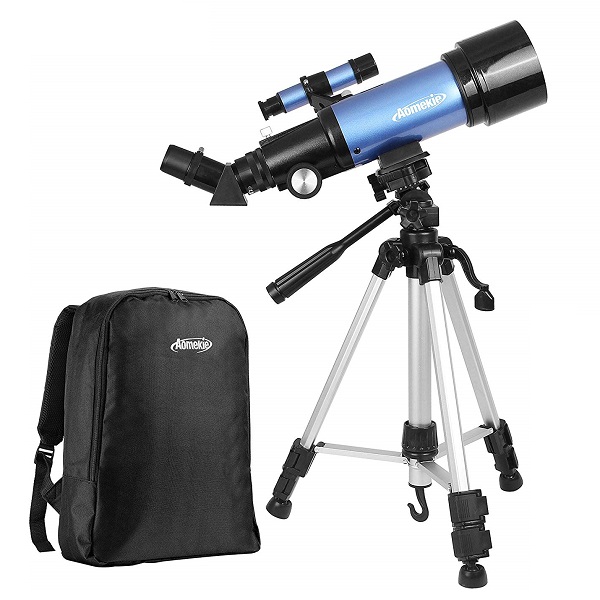 If you're both busy during the day and need some father and son things to do at night, this beginner level telescope is a great choice. It can be fun to explore the night sky, especially for a kid who has a bit of an obsession with all things space.
If you live in the city, where light pollution kills the night sky, this model ships with a backpack that allows you to carry it with you on a drive to the country so you can actually see the stars and moon. (Do not tip cows on the way as a bonus father-son project, no matter how tempting.)
Now if you're going to take a younger child out for an adventure with the telescope, you need to temper the expectations. You aren't going to see colorful nebulas, closeup views of the storm on Jupiter, or even ET's spaceship with this beginner-level model. But it still can be fun inspecting the details of the moon or trying to spot Mars.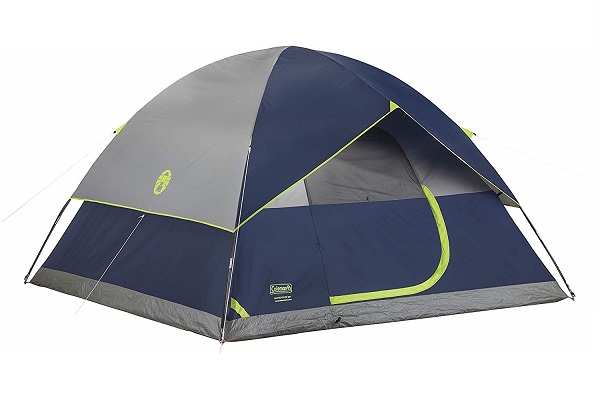 When you make the trip to the country with your telescope, you may want to make it a full-on camp out. Nothing quite speaks to father-son activities like learning how to build a campfire and putting up a tent. Big benefit: Because this Coleman tent is easy to assemble, you won't look like an idiot in front of your kid, wrestling with a tent that won't cooperate. (There will be plenty of time to look like an idiot when he's a teenager.)
This tent's made of waterproof materials, so you'll stay dry against the damp ground or in case it rains during the night. It's also well-ventilated for humid summer nights.
It has room for four people in case the rest of the family wants to come along. But it's not snake- or spider-proof, so that may discourage some of them (try not to grin as you point that out).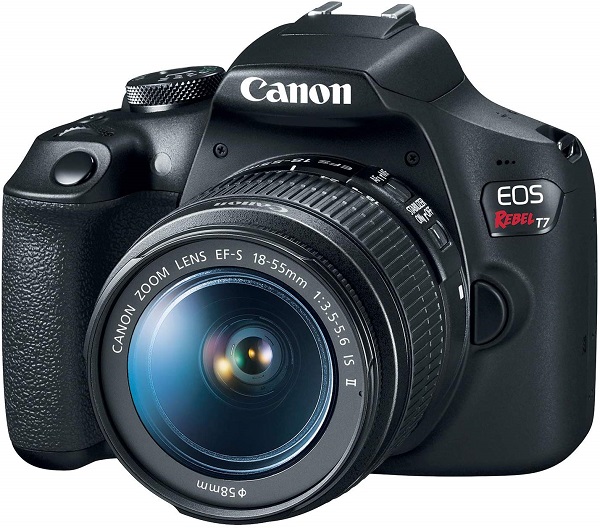 If you're looking for more father and son things to do while outdoors and spending time in nature, a digital camera can be a lot of fun. They will likely ask "what's a camera?" and you'll have to sound like an old man recounting your pre-iPhone, digital camera days, but just maybe your kid's a renaissance guy who knows vintage is cool.
We love the idea of letting kids shoot photos with a digital camera because every kid that ever holds a camera shoots 100 photos in the first 100 seconds … most of which come out terrible. With a digital camera, you aren't stuck paying for film processing and prints for the 99 awful photos out of 100.
This is one of our favorite beginner level DSLR cameras, as it has a low price point for a DSLR, especially considering it ships with a starter lens. It also has quite a few features aimed at helping those new to photography learn to use the camera.
After shooting the photos, you and your son can spend more time together by looking through the digital photos, picking out your favorites.
And if the kid drops it while on the hike, and it bounces over the edge of a ravine, smashing on the rocks below, you won't feel as bad as if you had let the kid hold a $1,000-plus piece of camera gear. (We said "if" the kid drops it. Yes, we are the eternal optimists.)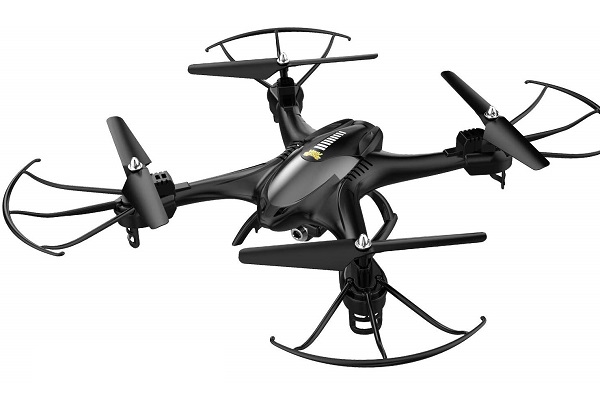 In the old days (those digital camera ones), you and your dad might have built a balsa wood glider, which flew great exactly one time. It then crashed into the ground, smashing into a million pieces, and that was the end of the father and son games … and the start of uncontrollable sobbing. (I have to admit, I always hated to see my old man cry after the inevitable crash.)
These days, you and your son can fly a remote control drone together. Now there's no guarantee it too won't crash and break into a million pieces. But this drone is made to be reassembled relatively easily after a crash, keeping the tears at bay.
This drone ships with a 720p HD video camera, and you can use your smartphone to activate the camera, creating fun videos and photos. Just don't teach the kid that it's OK to use the drone to spy on the neighbors. Have them repeat: drones are for good, not evil.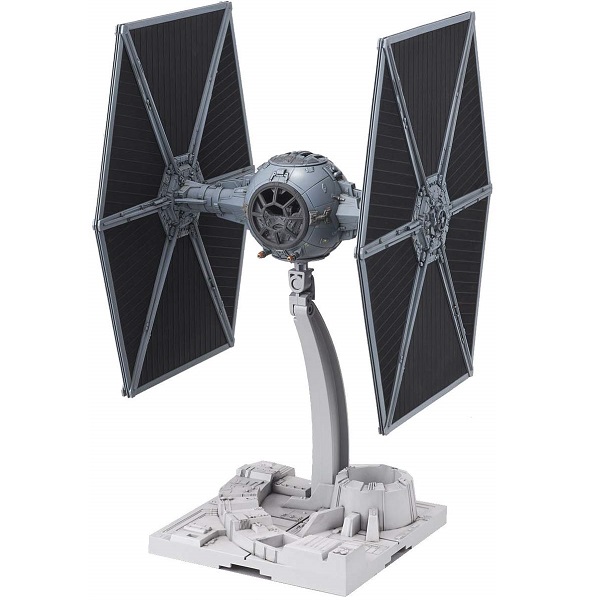 There aren't too many cultural icons that were popular when you were a kid and are still popular now that you have your own kid. The Simpsons may fit the bill … and they may still be going when you have your own grandkid.
But when you want a sure-fire cultural reference that spans generations, it's Star Wars. Hell, Star Wars might be more popular now than it was in the 1970s and 1980s.
Building your own Tie Fighter model is one of the best father-son projects. Fathers and sons have been building model kits for decades, and this one will be treasured for years to come. (Just make sure you don't hog all the fun. Let the kid do some of the work, even if it doesn't turn out perfectly.)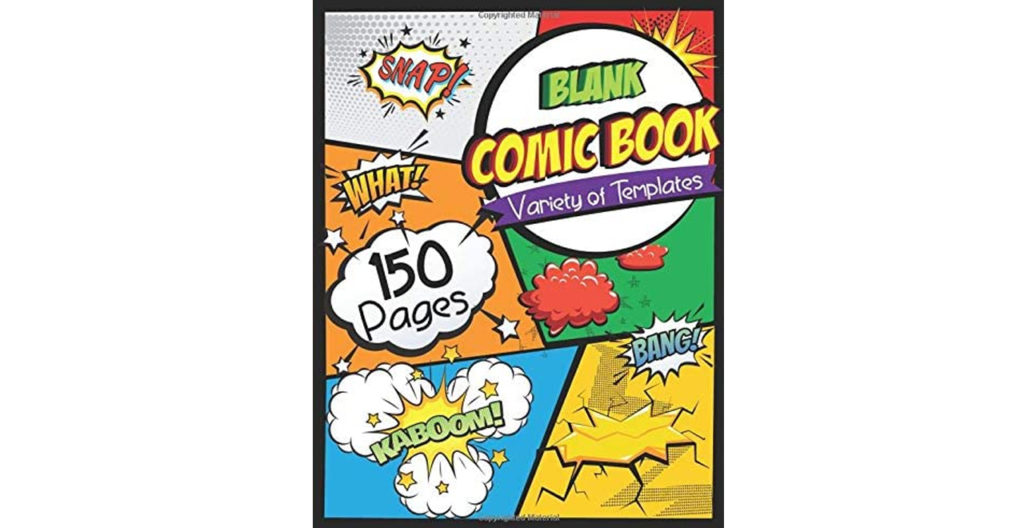 Most young boys love comic books, so you could spend a fun day with your son reading comics. But maybe your tastes in superheroes aren't quite the same. Maybe your son is a Marvel fan, and you're more about the DC characters. (We know, we know, those are fighting words.)
Instead of just reading comics, maybe your father-son activity is more about creating your own comic adventure. This is a perfect father and son thing to do for a kid who loves to draw. There's also a father and son games section at the back when you want to take a break from drawing.
This book contains many template pages that give you a head start on creating an amazing comic, along with some blank pages for wilder imaginations. (And if you want to get on mom's good side, maybe make her the superhero in the story.)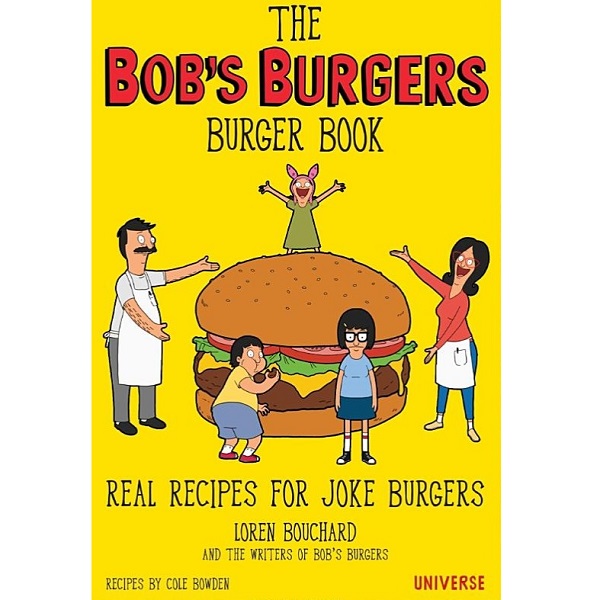 Maybe your son enjoys spending time in the kitchen, rather than hiking outdoors, having a catch, or drawing. If so, we have you covered with this book, containing recipes based on the Bob's Burgers TV cartoon. (If you haven't watched Bob's Burgers, we're guessing your son has, so catch up.)
Bob runs a small-town family restaurant that specializes in hamburgers, and one of the running gags in the series is that Bob always has a daily burger special with a clever name and crazy ingredients. (You really haven't seen Bob's Burgers? It's been on the air almost 10 years on a pseudo-real network on FOX. You need to up your TV watching game.)
We're not sure anyone ever orders the burger of the day on the show, but this book has actual recipes for some of those burgers. You and your son can have a lot of fun finding just the right burger to try and then make it together. You may be able to teach him a few of your grilling secrets along the way.
We won't guarantee it'll taste good, but it'll provide plenty of laughs. (Maybe let mom be the taste tester, just in case it sucks. She'll be too nice to tell you how truly awful it is.)
Although we only recommend picks we really love, we may earn a commission on purchases made through links from our site.