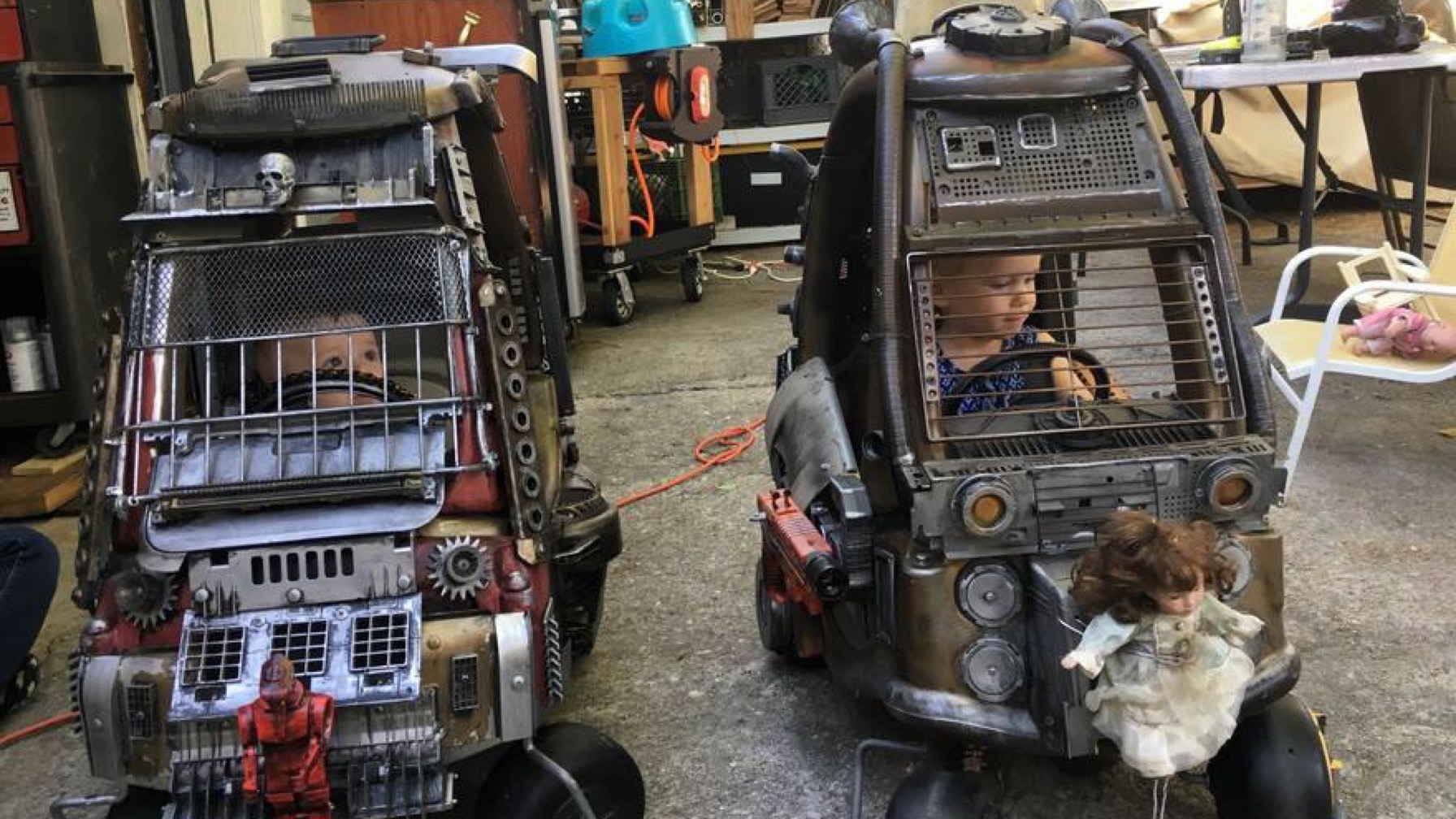 Credit: Ian Pfaff
Anyone who's seen the Mad Max films knows how unforgettable the vehicles are. They range from incredibly badass to absolutely absurd.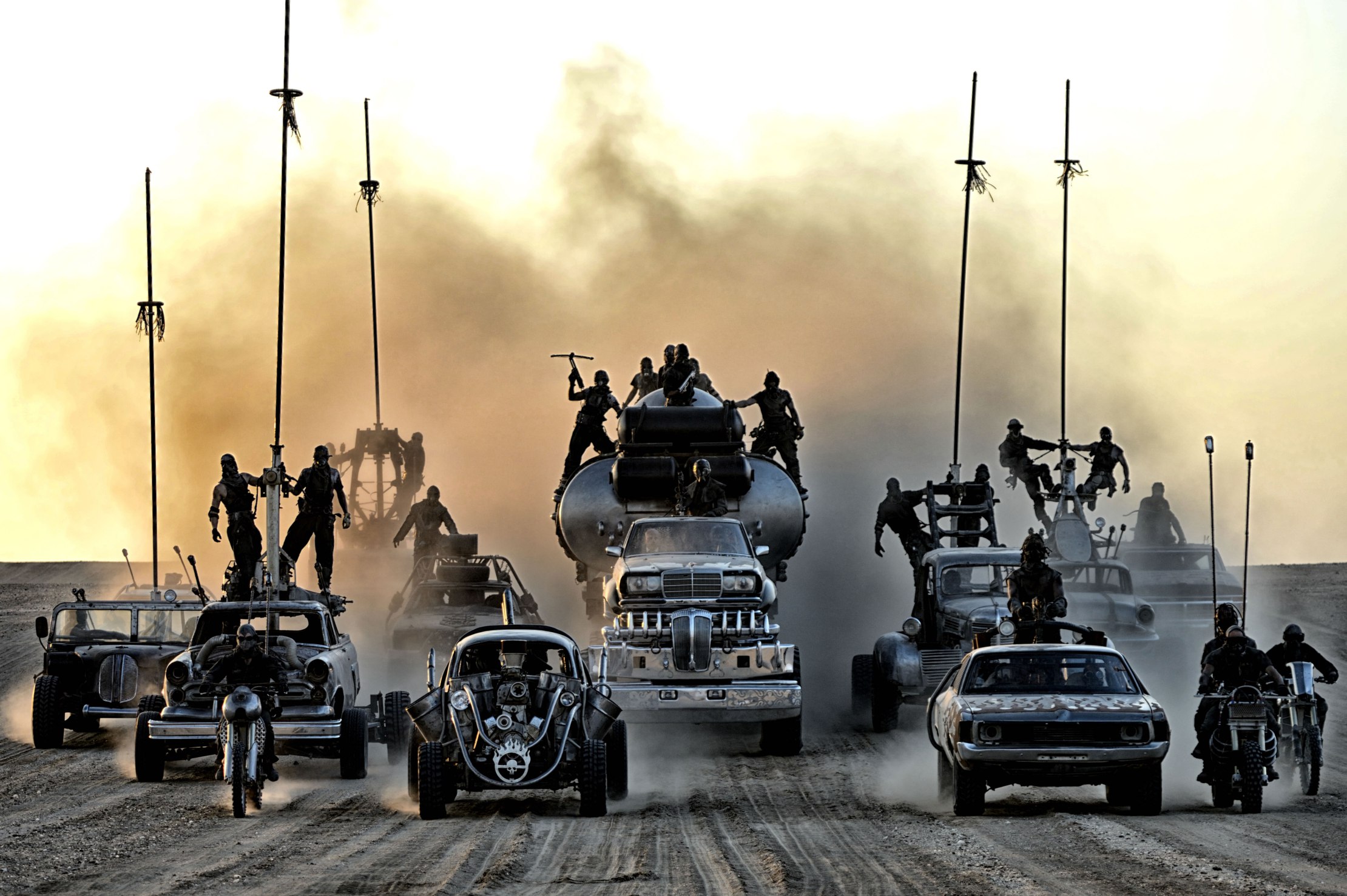 One person who definitely knows this is California-based director and father, Ian Pfaff, who decided to totally transform his kids' classic Little Tikes Coupes into rugged wasteland machines.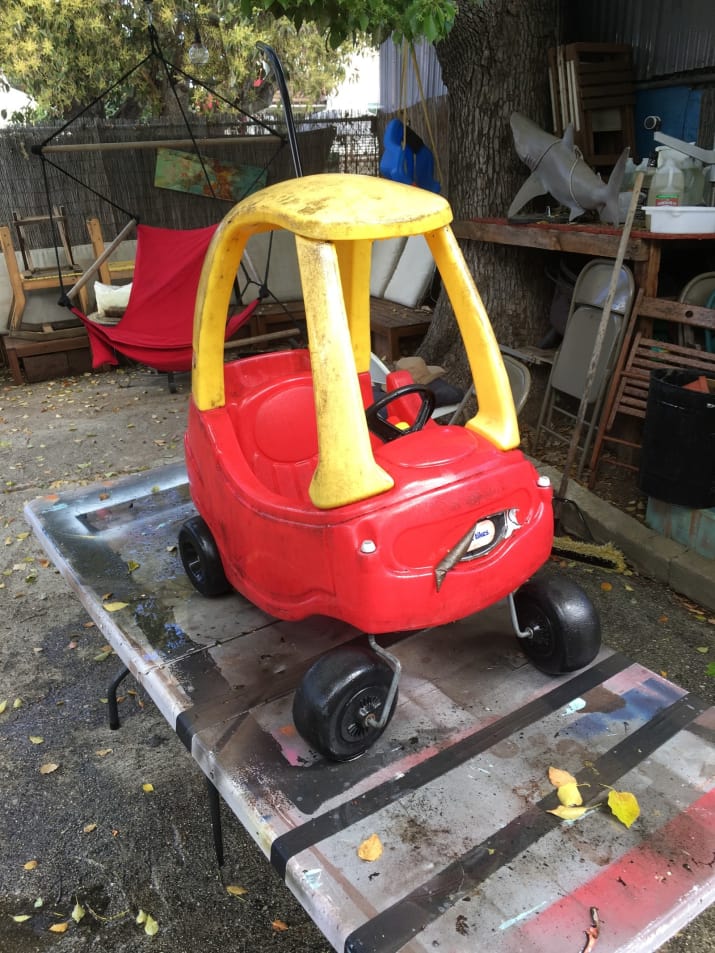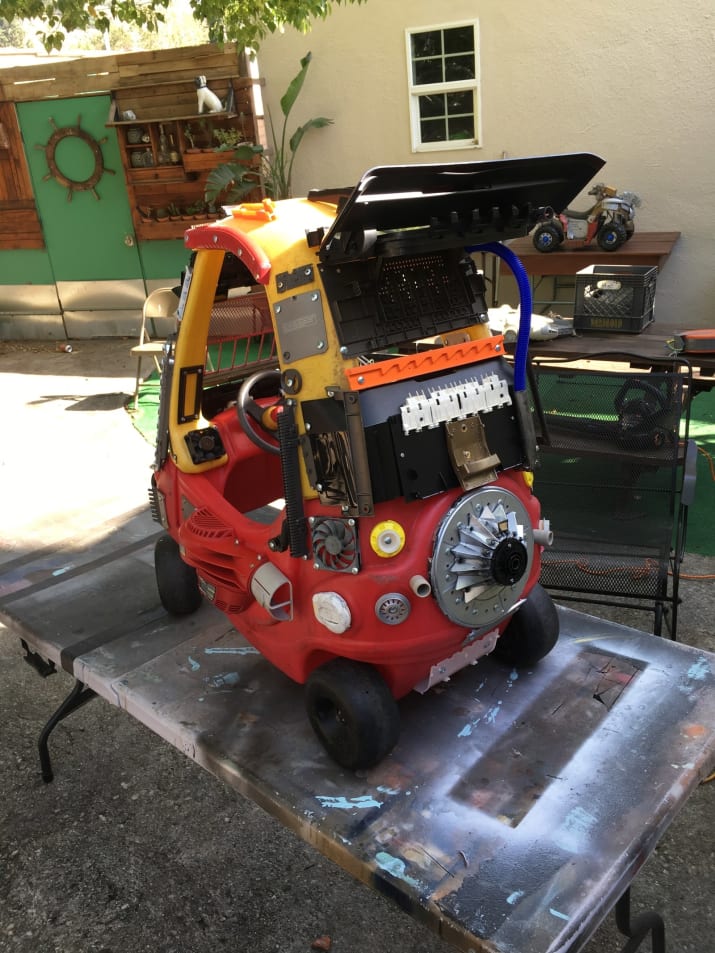 Ian scavenged a wide variety of equipment—everything from computers to an espresso machine— for parts he thought would look appropriate for a nuclear wasteland, and the detailed vehicles look surprisingly realistic as a result.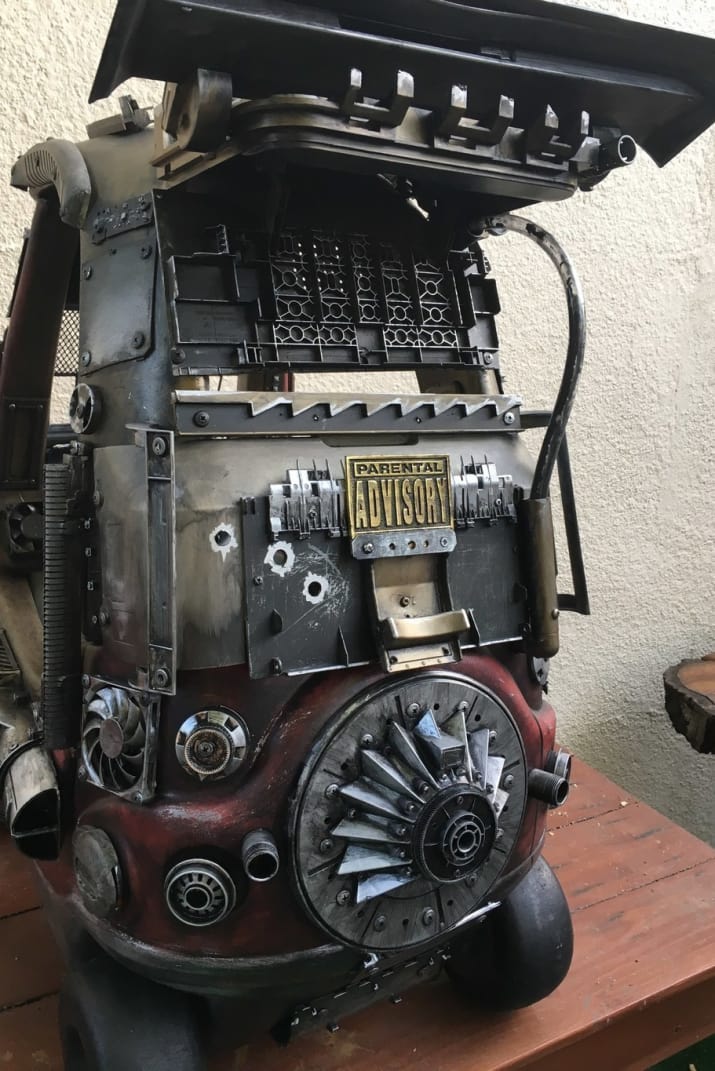 Even the steering wheel looks like one Furiosa herself would be using.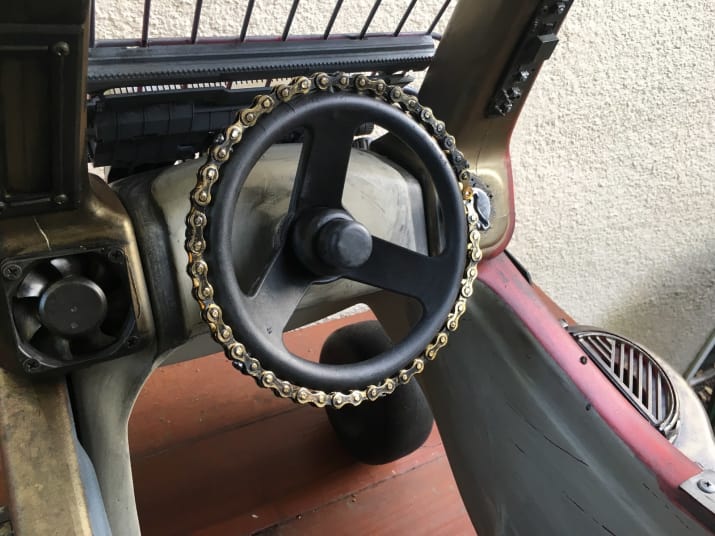 The greatest contribution, however, was probably from Ian's wife, Emily, who donated an old breast pump to be transformed into crazy exhaust pipes.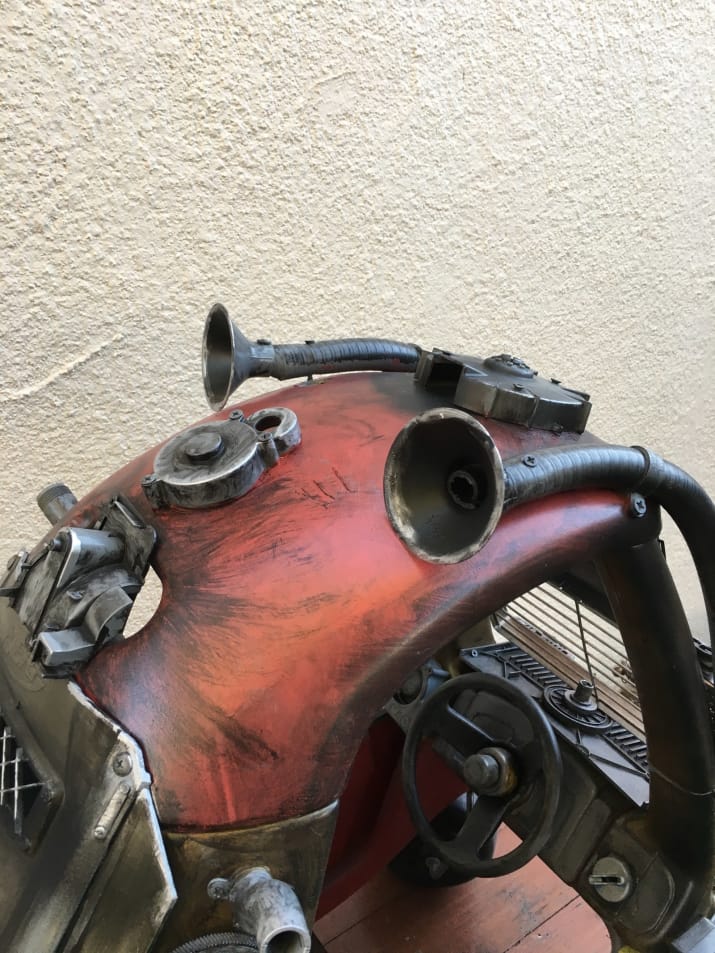 Ian didn't stop with the cars either. He also created post-apocalyptic gear for the kids as well as a "sippy canteen."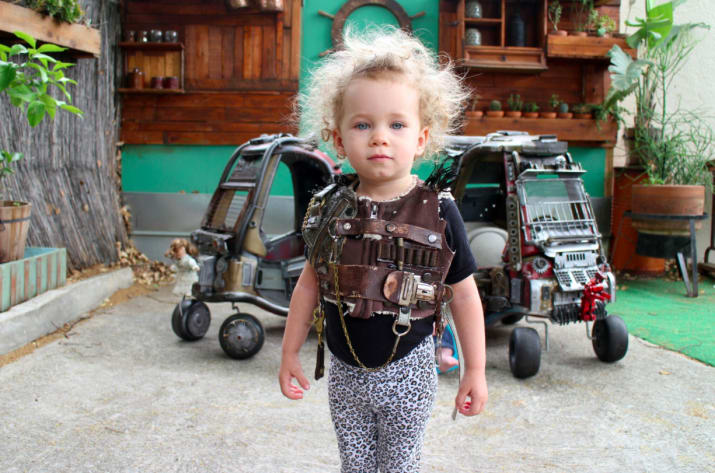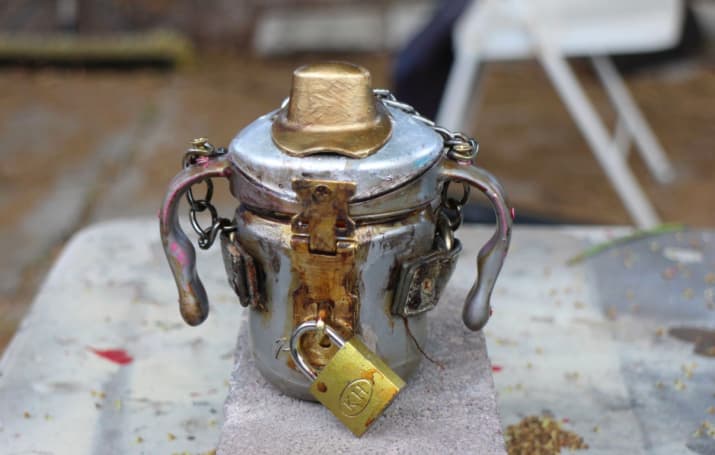 "The reaction to the mobiles has been great," Ian says. "Our friends and family love it, and I enjoy seeing people get a kick out of them."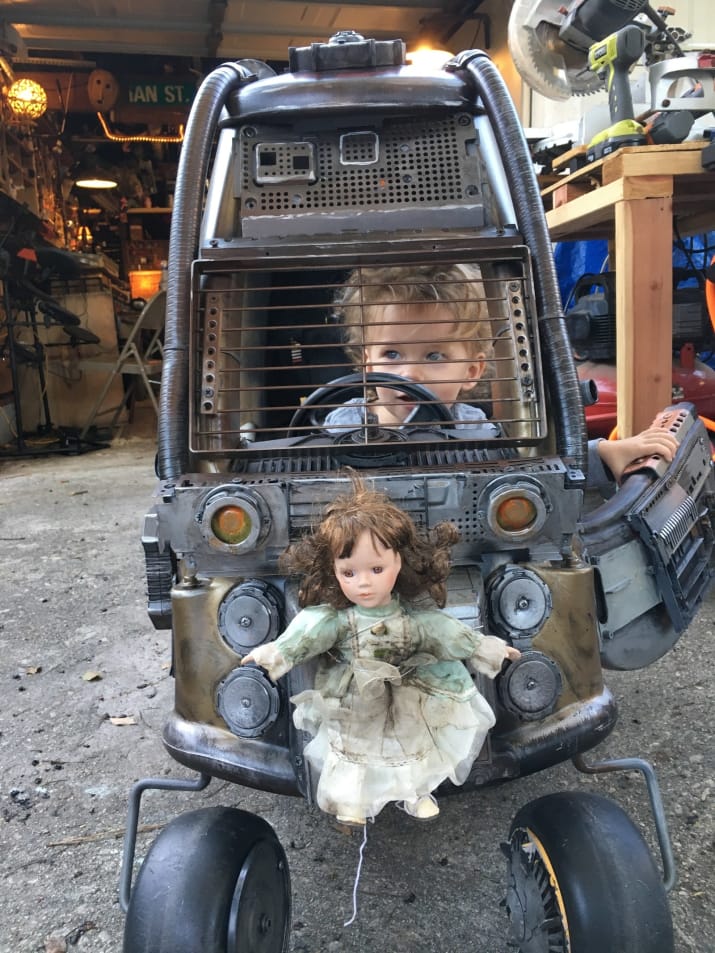 According to Ian, Junior (2) loves jumping in the mobiles and chasing their pug around while Benji (5 months) is usually content to just sit idle in the driver's seat.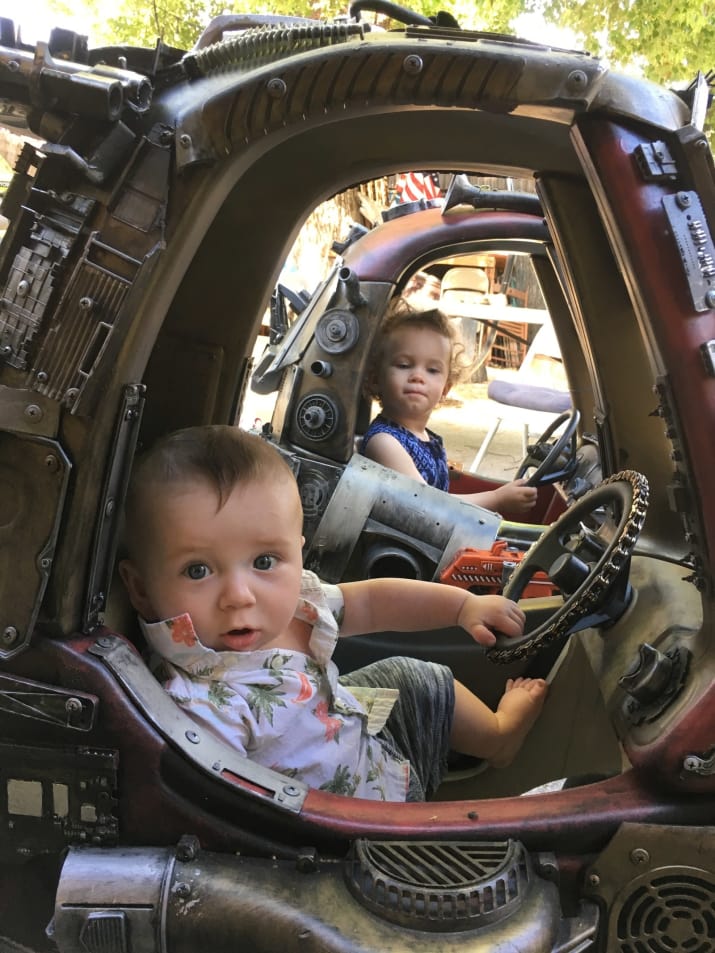 As for future projects, Ian says he'd love to create more pieces like these.
"I have more boxes full of junk and I'm ready to build a fleet!"