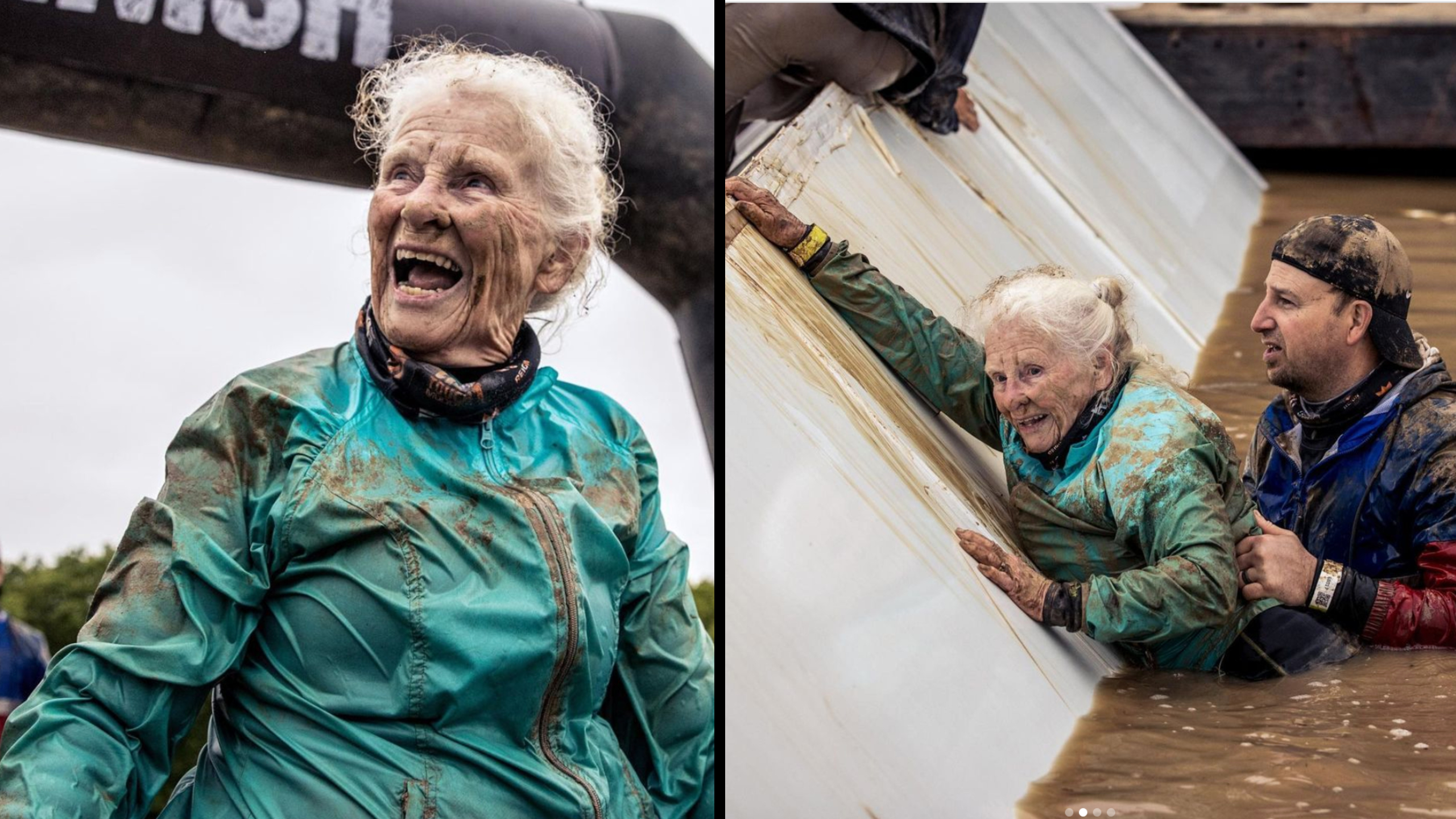 Credit: Instagram/Tough Mudder
After you have kids and the back half of your 30s hits with a vengeance that makes you acutely aware of aging and all its cruelties. Random aches start popping up, you injure yourself while sleeping and get used to taking Ibuprofen without even being sure why. You feel significantly older than you actually are. And then there are people like Mildred Wilson, who just crushed her SECOND Tough Mudder at the ripe young age of 81 FREAKING YEARS OLD.
Tough Mudders are typically the domain of the only in-shape guy at your office. He does them, talks about doing them constantly, and adorns his office with photographs of him doing them. What you don't typically see on an obstacle-filled 5k is an 81-year-old. Mildred, though, has shown more strength and courage than most of the other participants will ever know.
Her son asked her if she wanted to do it when she turned 80, which seems like an insane thing for a grown-up to ask of an elderly person. She said she would do it, and after getting cleared by her doctor, began training at the YMCA. And then she was off with her son to do her first actual Tough Mudder.
There was no easing into it, she just jumped right in and started crawling under barbed wire in mud, just like most grandmas would. She said the time with her son was what made it special for her.
"I wouldn't take anything for that experience being with him," she told a local media outlet. The Tough Mudder Instagram account was quick to praise Mildred when she nailed her second one, now at 81 years young.
View this post on Instagram
"The update you've all been waiting for: 81-year-old Mildred Wilson crushed her second Tough Mudder."
Stories like this are actually more inspiring than Olympians because it's just about a regular person being a complete badass. It's not about god given physique and natural talents, it's about being open to new experiences and working hard towards achieving a goal and letting nothing stand in your way.
Most of us can't be Olympic athletes. But all of us could (theoretically) be Mildred Wilson. We won't be, yeah, but it's inspiring because it *could* be any of us if we just committed and followed her lead. Ordinary people doing extraordinary things will always be great sports stories.