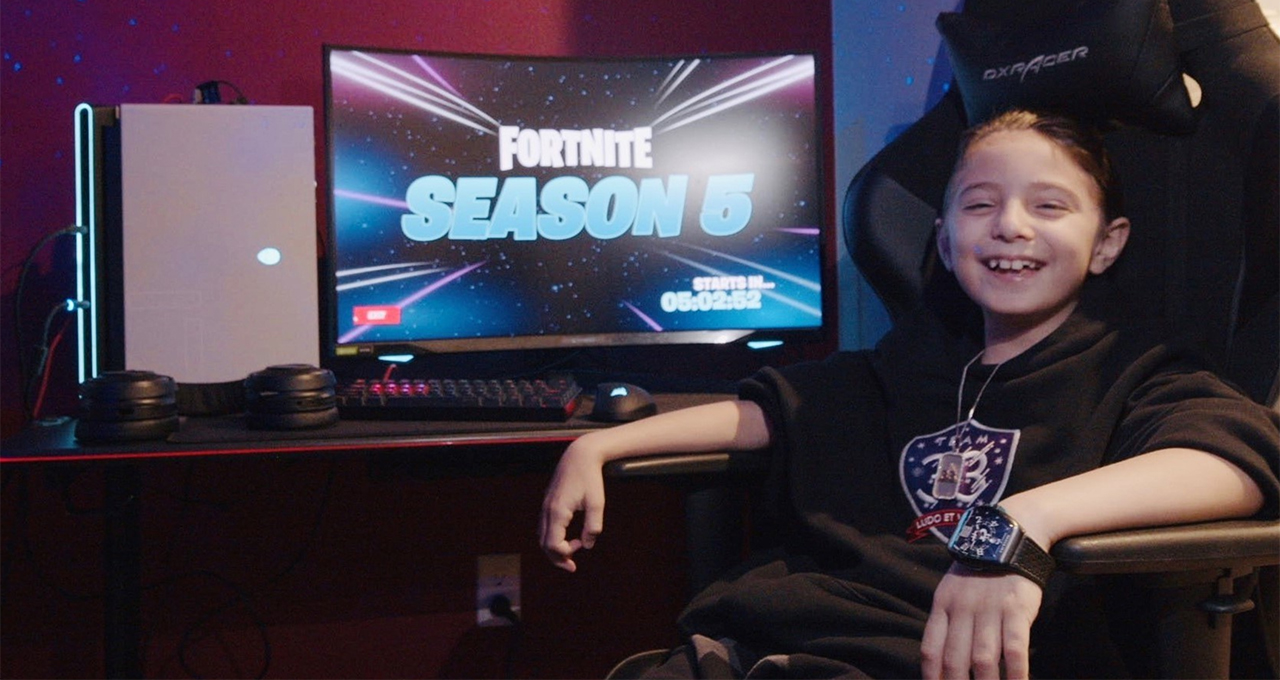 Credit: PRNewswire/Team33
There was a time when kids could get yelled at for playing too many video games, and that time may as well be considered ancient history with the explosion of professional gaming. We've seen major TV networks start to cover eSports and colleges even begin to offer scholarships for gaming. And now we have one of the youngest professional eSports athletes, as 8-year-old Fornite expert Joseph Deen signed a contract with Team 33.
We know a thing or two about gaming, well, our community does at least. The Dad Gaming is one of the best (or the very best, according to us) gaming communities around. And eSports is definitely becoming much more legitimate. Still, it's a little wild to see a third-grader become a professional athlete.
JUST IN: Pro esports team, Team 33, has signed 8-year-old Joseph Deen to a $33,000 signing bonus. Joseph has been training with the team's Fortnite group since he was six. pic.twitter.com/nv1AgY1N1j

— Darren Rovell (@darrenrovell) December 3, 2020

Deen has been training with the team on Fortnite since he was 6 years old, and the player known as 33 Gosu is officially one of the youngest players ever to sign with a pro team. For his efforts, he got a $33,000 signing bonus and will be getting a $5,000 professional gaming setup.
In a press release, Deen called it a "dream come true."
"While many other teams didn't take me seriously due to my young age, Team 33 scouted me through Fortnite games and let me train and learn with them daily. I couldn't be happier today to become an official member of the team," he said.
One of the founders of Team 33, Tyler Gallagher, said they are beyond excited to have him on the exclusive roster.
"We have secretly been scouting talent for our roster and games over the last few years and are proud to officially sign Joseph," he said in a press release. "We made it a point to train him over the past few years because young gamers are the future, and we want to start training them early….it has now finally all paid off and is a momentous day for all of us."
My kids have been playing games FOR FREE like suckers for years, and now it's time to start holding them accountable at the bottom line. Sure, my kids did bring in some sales $$ this year through a lemonade stand (definitely hurt by the pandemic), but they gotta up their game apparently to reach their true potential.