Nurse Designs Customized Power Rangers and Teletubbies PPE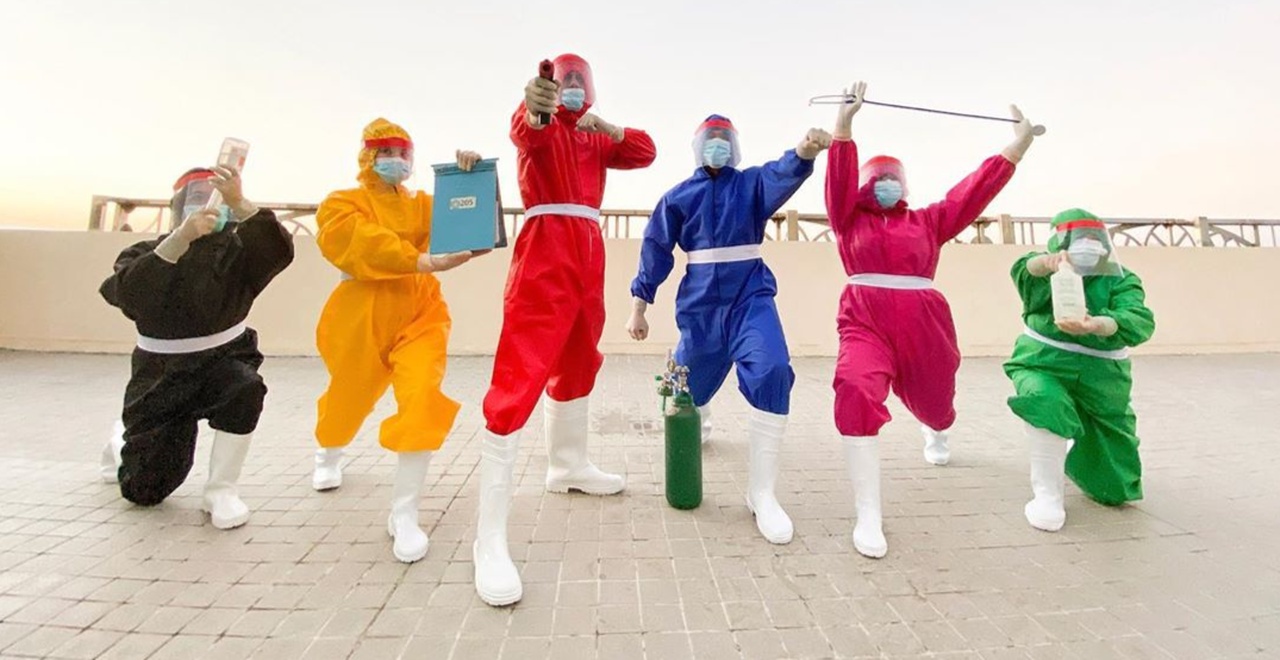 A Philippines-based nurse is using his expert design skills to give back to his very own healthcare community. Adrian Pe is one of those all-too-common nurse/fashion designers and has decided to use his combined talents for good by creating customized PPE (personal protective equipment) based on the Power Rangers, Teletubbies, and more. Adrian explains:
I chose the Teletubbies because it gives frontliners not only the protection but the positive vibe, and Power Rangers to inspire workers to live out their childhood superheroes.
No need to inspire healthcare workers to live out their childhood superheroes, though. They clearly already are the heroes we so desperately need but do not deserve.
And because good news spreads like wildfire, Adrian's designs have been making the rounds on social media, inspiring others to use their sewing techniques to help produce larger quantities of colorful suits—because why make boring old hospital-blue PPE when you can make awesome bright red, green, purple, and yellow PPE?
Sewers can finish six to eight suits at home or four to five suits in the hospital (I guess they're busy at the hospital or whatever). Adrian and his team have already completed and distributed more than 600 suits.
"In general, all front liners and nurses, they are risking their lives and also their families' lives as well," said Adrian. "I correlate it with our modern-day heroes, our front liners."
Not only has Adrian created PPE based on popular 90s' shows, though. Here is a group of healthcare workers posing as Kylo-freakin-Ren:
Yo, Adrian! Thanks! You're adding some needed color to a very bleak situation.