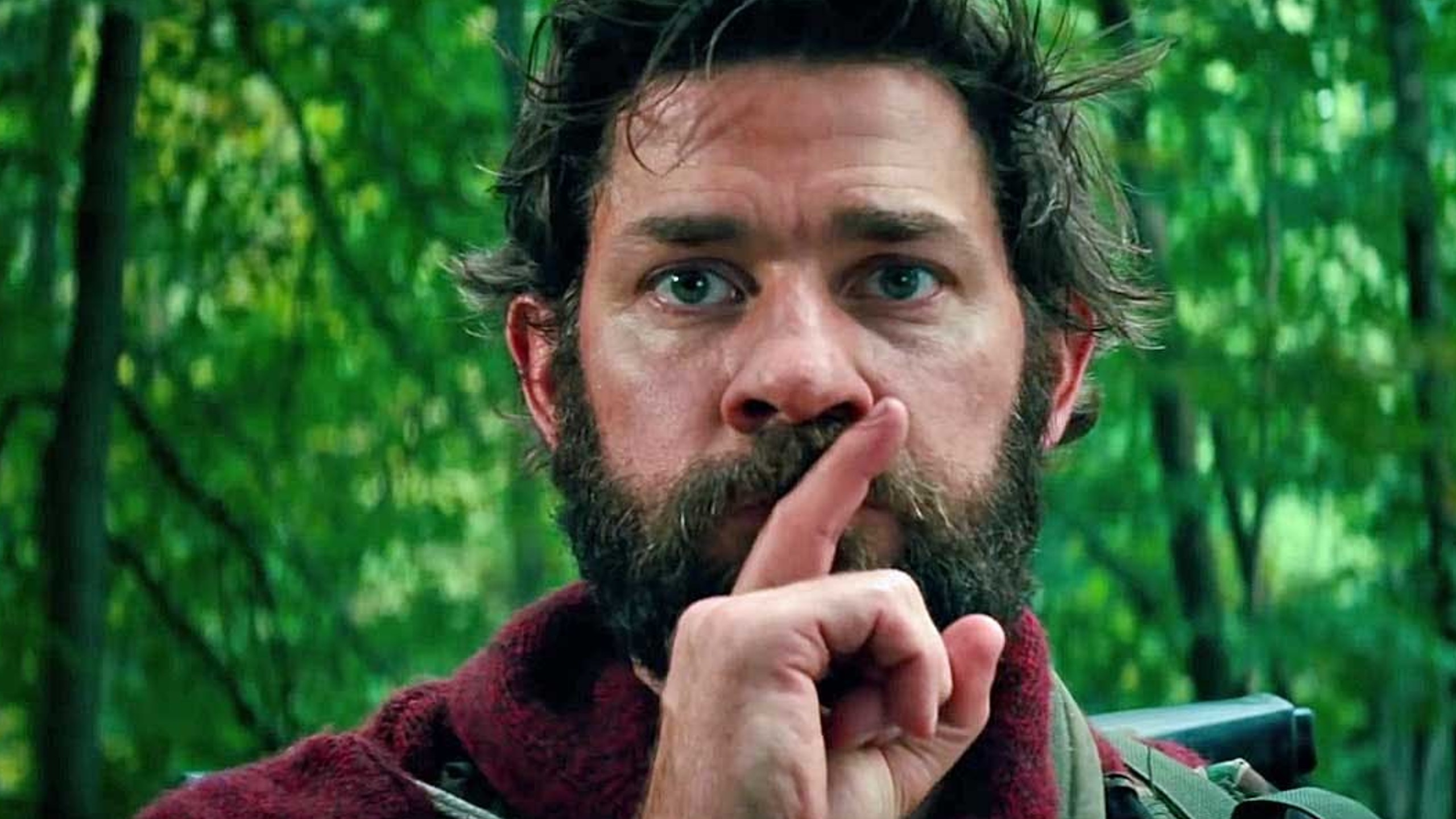 Credit: YouTube/Paramount Pictures
Video games based on movies can be really, really terrible.  It's just the sad truth of it.  That being said though, for every miss (Batman Forever, Top Gun, E.T.) there's at least one video game based on a movie out there that redeems my faith in the idea that video games based on movies don't have to be so terrible (Chronicles of Riddick: Escape from Butcher Bay).  Let's hope this new A Quiet Place video game can fit into the latter category.
Announced in a press release by publisher Saber Interactive (World War Z and the upcoming Evil Dead: The Game), Montreal-based developer iLLOGIKA will be bringing A Quiet Place to life in a single-player, story-drive horror video game.
The statement reads: "This first official video game set in the terrifying A Quiet Place universe will deliver an original story and gameplay that captures the compelling suspense, emotion and drama for which the series is famous".
Hervé Sliwa, Creative Director at iLLOGIKA goes on to say "The A Quiet Place video game will let fans experience the tension of the films with a level of immersion they've never felt before.  We're excited to work with EP1T0ME and to team up with Saber Interactive to share this unique vision of hope and horror with players everywhere in the future."
There's an official website for the game, but aside from the title and a release date of 2022, nothing else is shown.  It's not much, but I'm sure we'll be seeing all sorts of news on it in the coming months leading up to its release.
It's too early to tell anything yet, but I'm on the fence about this one.  I think it has the potential to do something different and be a tense experience, but the concept would make for strange gameplay.  The creatures are damn near un-killable in the film unless you're using those high-frequency sounds, so would you just use that when they got close to weaken them and then deal the finishing blow?  Wouldn't that take some of the tension out of seeing the creatures nearby?  You'd just become some kind of Terminator, destroying everything in your wake.  I guess I'm envisioning gameplay like The Last of Us, where stealth reigns supreme.  I feel like that would be the best fit.
Whatever the case may be, I hope they figure out something that stays faithful to the films but also provides enough thrills to make for a good gaming experience.  It really could be something great, but we won't know for sure until that first trailer showing off gameplay drops.