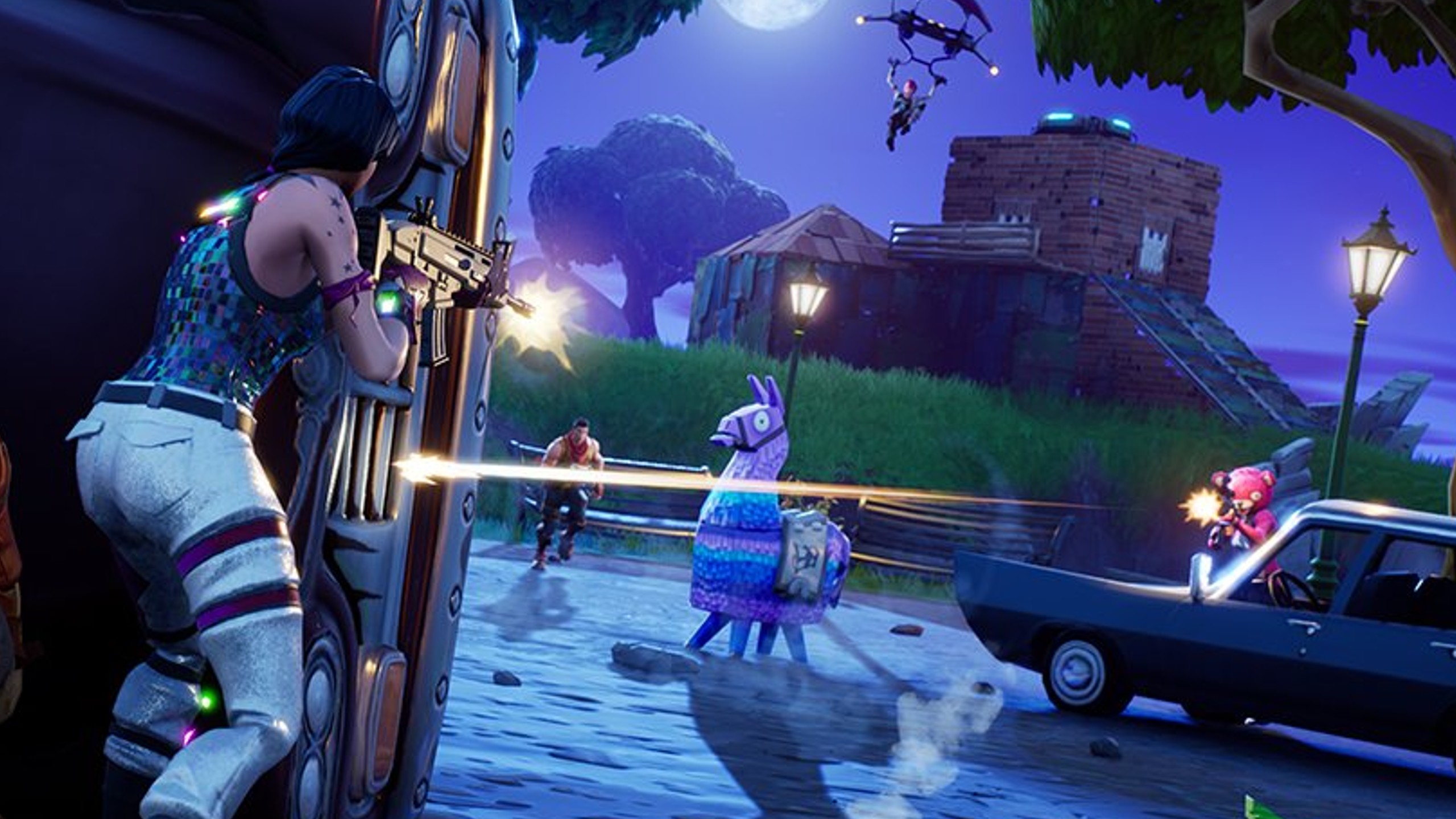 Credit: Epic Games
Video game film adaptations have, for the most part, sucked.  It's sad but true.  There are the odd ones I personally like such as Silent Hill, Sonic the Hedgehog, and even Free Guy (which wasn't an adaptation, but it was still a great video game movie nonetheless), but the majority always miss the mark.  Despite this horrendous track record, it looks like the behemoth that is Fortnite is going to take a crack at making their own movie.
As reported by The Information, discussions have already taken place over the idea of a Fortnite film adaptation.  Those talks have also reportedly formed part of a broader conversation at Epic about the possibility of "launching an entertainment division focused on scripted video programming" as a way to "diversify the studio's brands".  Could we see a Fortnite TV show at some point too?  Yeah, probably.
The report also states that former Lucasfilm employees have joined Epic Games within the past year.  These hires include Epic's new President of Special Projects, Jason McGatlin.  He was previously the vice president of Physical Production at Lucasfilm and Executive Producer on all the Star Wars films released by Disney.
I'm surprised it's taken as long as it has for talks of a Fortnite movie to slip out, but it doesn't surprise me that they hired someone from Disney.  Epic has collaborated in the past with Disney and they seem pretty tight.  The collaboration included releasing Star Wars character skins like Finn, Kylo Ren, Rey, and even a Stormtrooper.  We also can't forget that The Mandalorian headlined Fortnite Chapter 2: Season 5.
I'll never judge something until I've watched it, so I'm going to sit back and wait for the inevitable moment when I watch a Fortnite movie on the big screen.  Honestly, there could be potential if it's done right.  Stick to the "Save the World" story and don't go live-action.  The art style is already great.  Have characters like Jonesy in the film fighting the monsters and the storm.  Boom.    Since Fortnite is pretty much open for any franchise to collaborate with, could it end up like The Lego Movie?  Just go full multiverse and have Batman show up alongside Kratos and Masterchief or something.  It's still too early to tell what Epic has planned, but I'm sure whatever it is, it's going to make a lot of money for those involved.