A Smaller, Cheaper Nintendo Switch Might Be Right Around The Corner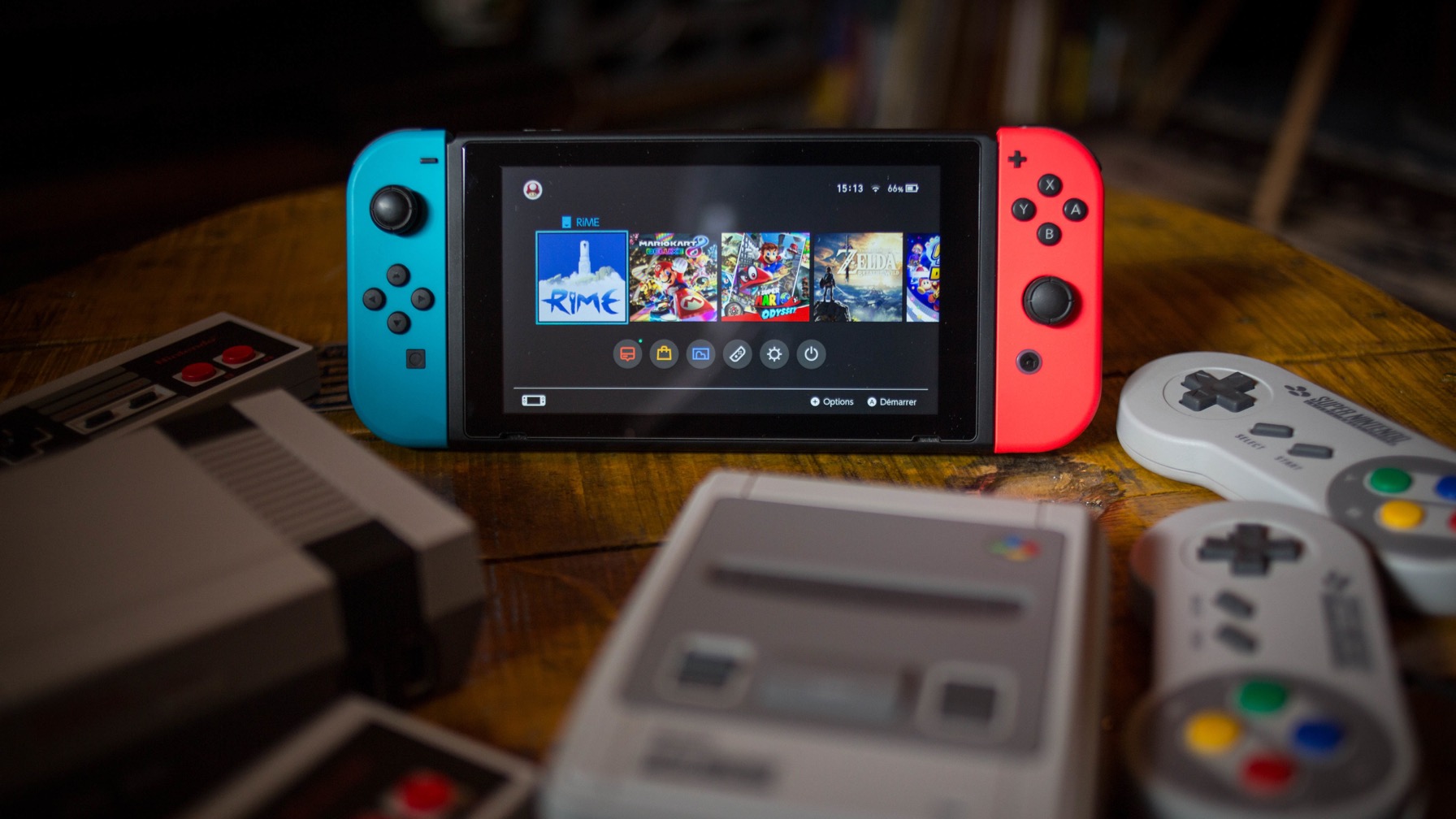 In my opinion, the Switch is the first portable gaming system that finally competes with the big boy home consoles, and according to a recent report from Japan's Nikkei newspaper, Nintendo is trying to take an even bigger bite out of the market with new versions seemingly right around the corner—a smaller, cheaper version and one with beefed up horsepower.
The smaller Switch is rumored to do away with the removable Joy-Cons, which allows Nintendo to remove the wireless hardware as well as the Joy-Cons' IR cameras and emitters which help reduce both the price and overall size.
Still no word regarding any changes to performance, but it's hard to imagine Nintendo restricting any of the system's current library from being used.
A recent "leaked" image of the "Switch Lite" has been going around, which makes it look roughly the size of a longer smartphone. In such a case, the original Switch's 6.2-inch LCD screen would likely be exchanged for something smaller and more cost effective.
Nikkei also claims that the mini-Switch will still be able to connect to a TV, presumably support other wireless controllers (even with its built-in controller setup), and will likely release this coming fall.
As for the more powerful version of the Switch, it looks like that version is being kicked a bit further down the road. According to Nikkei, we likely won't see it this year, though it very well might be announced at E3 along with its mini counterpart.
No news regarding exactly what upgrades the bigger, badder model will feature, but it's unlikely we'll be booting up a fully-fleshed out version of Red Dead Redemption 2 or anything. Instead, we're probably looking at a graphical jump on a scale similar to other system upgrades (e.g., PS4 vs. PS4 Pro).
So whether you're looking for something a bit cheaper and more sturdy for your kiddos, or a beefier system to play all of your Nintendo favorites yourself, exciting announcements are likely right around the corner.