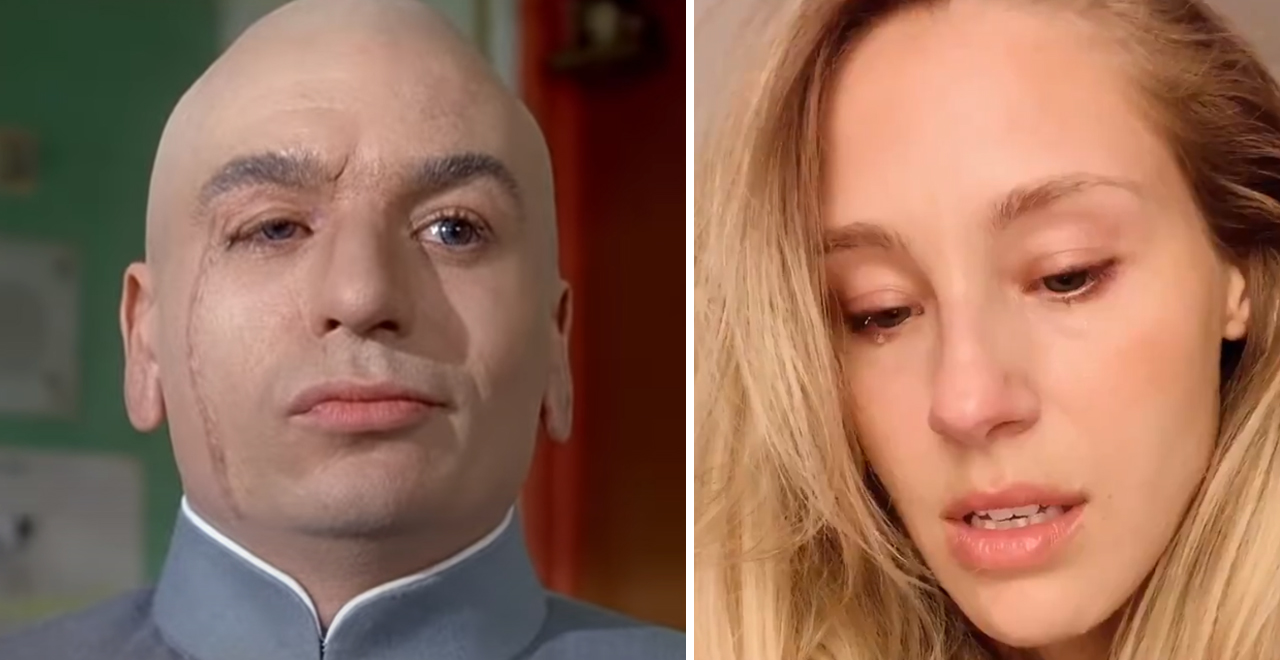 Credit: New Line Twitter/TheLisaGilroy
Every once in a while, a comedy becomes a sensation. Everyone sees it, everyone loves it, and suddenly everyone is quoting it. From Dazed and Confused, to There's Something About Mary to Borat to The Hangover, everyone from 2nd graders to your grandmother knows the catchphrases and most popular lines.
When it landed in 1996, Austin Powers was no different. Mike Myers' James Bond spoof was an enormous hit, spawning countless versions of his exaggerated "yeah baby!" catchphrase. It wasn't long before that catchphrase got extremely annoying, and, despite two sequels to the movie, (maybe even a 4th installment!), before Austin Powers lost its hold on pop culture.
Which is what made it the perfect movie for Lisa Gilroy to harvest for an exercise in her acting class.
Lisa's teacher asked everyone to perform a dramatic monologue, but Lisa thought outside of the box and decided to pull her piece straight from Dr. Evil's mouth. Instead of going hard with "To be or not to be" and Hamlet's anguished indecision, she spoke about summers in Rangoon, and Father's harsh punishments.
I don't know what's more remarkable, the fact that she performed this absurd speech with such straight-faced commitment – never breaking once – or the fact that no one in her class, including the professor, recognized it!
Behold, a masterclass. And don't be insolent or you'll end up in the sack!
My acting teacher told us to perform a dramatic monologue from any movie and I did mine from Austin Powers and no one noticed. pic.twitter.com/1ZZtIsJdvE

— Lisa Gilroy (@TheLisaGilroy) October 19, 2020
For reference, here's the original speech Dr. Evil gives while attending group therapy with his son: