Adam Sandler Performs Uplifting and Funny 'Quarantine Song'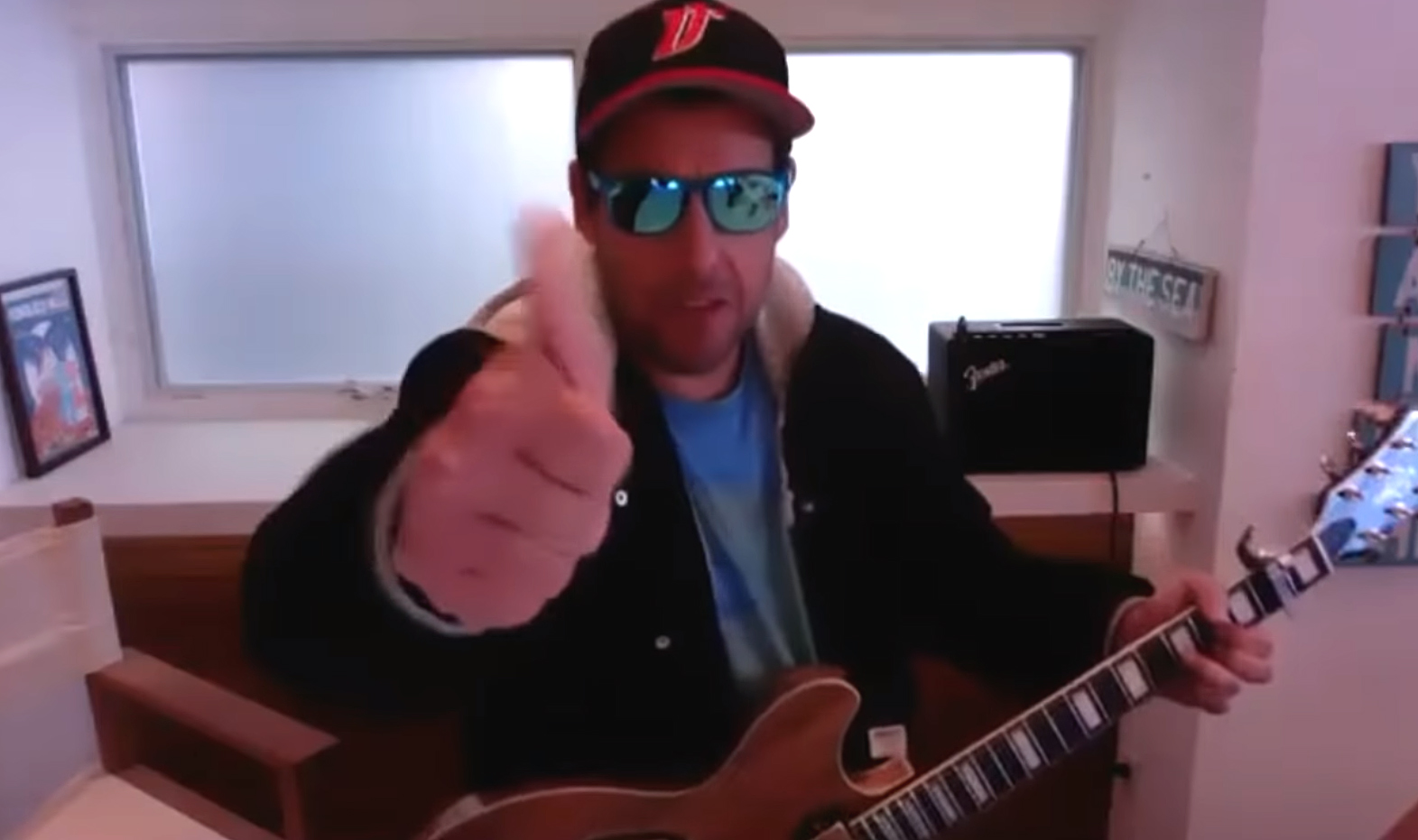 Adam Sandler's reputation is doing pretty well right now.
He re-upped with Netflix for another ridiculous amount of money, he is pretty much universally beloved by his co-stars and others in Hollywood, and he hit a career-high with his acclaimed performance in Uncut Gems. He received raves, and an Independent Spirit Award, for the role, and his acceptance speech hilariously thanked everyone involved and mocked the Academy for snubbing him.
He performed that speech with a ridiculous voice because you can take the juvenile humor out of an Adam Sandler movie, but you can't take it out of Adam Sandler.
Now, after his sporadic forays into dramatic acting, he's going back to his roots, much the same way he did when he became a star on Saturday Night Live with little more than his guitar and absurd songs. In this harrowing time, he's lending his songwriting talents to help lift our spirits with a new song about the Coronavirus.
He unveiled the song on The Tonight Show, appearing over video chat with his guitar and singing a song that praises the dedicated healthcare workers at the front lines of the battle and winks at the parents struggling with homeschooling and social distancing.
"We gotta build some ventilators and get them more masks, we gotta do it now so let's all come together," he sings in his trademark sorta-Springsteen growl. "I'm teaching math to my kids, and that can't be good for America."
Check it out!