Adam Sandler Re-Ups With Netflix, Wins Award, Gives Hilarious Speech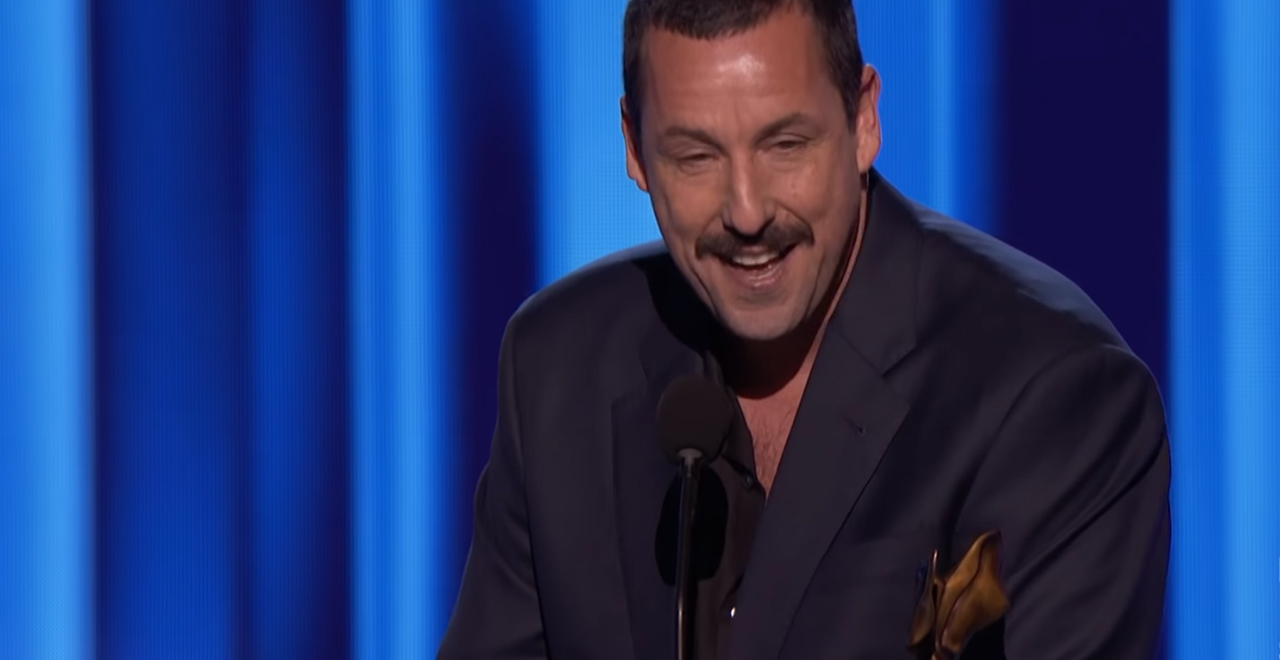 While campaigning for his latest movie, the decidedly non-Happy Madison production Uncut Gems, in which he plays a gambling addict trying to land a life-changing score before his reckless schemes come crashing down, Adam Sandler made it clear he would love to win an Oscar.
He went on Howard Stern and told the host that if he didn't, he was going to intentionally make a terrible movie. Well, the Oscars are here, and the Sandman got snubbed, not even scoring a nomination for his incredible performance. As luck would have it, Netflix re-upped their relationship with Sandler, signing him to a new 4-picture deal, after the success of previous collaborations like Murder Mystery.
So Sandler will have a few more opportunities to deliver on his promise to cook up a real turkey. But if the speech he gave at the Independent Spirit Awards, upon receiving the trophy for Best Actor that the Oscars refused to give him, was any indication, he's taking it all in stride.
The mega-successful comedian and actor went on stage to accept his award and made it clear he wasn't talking the Oscar situation too seriously, or anything too seriously, reciting his speech using one of his patented ridiculous voices and mocking the idea that he was 'quote-unquote snubbed' by the Academy.
In the speech, Sandler thanked his family and the Safdie brothers (who wrote and directed Uncut Gems), ribbed his fellow nominees who will now "forever be known as the guys who lost to Adam fucking Sandler," and spent the rest of the time gently mocking his own movies. Then he referred to the Oscars as the awards equivalent to the "best looking" superlative in high school, whereas the Independent Spirit Awards are the "best personality" superlative, which he himself won, unlike that "jean-jacket-wearing, feather-haired douchebag" Skipper Jenkins.
Sorry, that's not gonna make a lot of sense until you watch the fun, funny, speech:
If you can't get enough of the Sandman, you might need more dudes who look like Adam Sandler in your life.