After Growing up in Foster Care, Virginia Man Adopts Three Children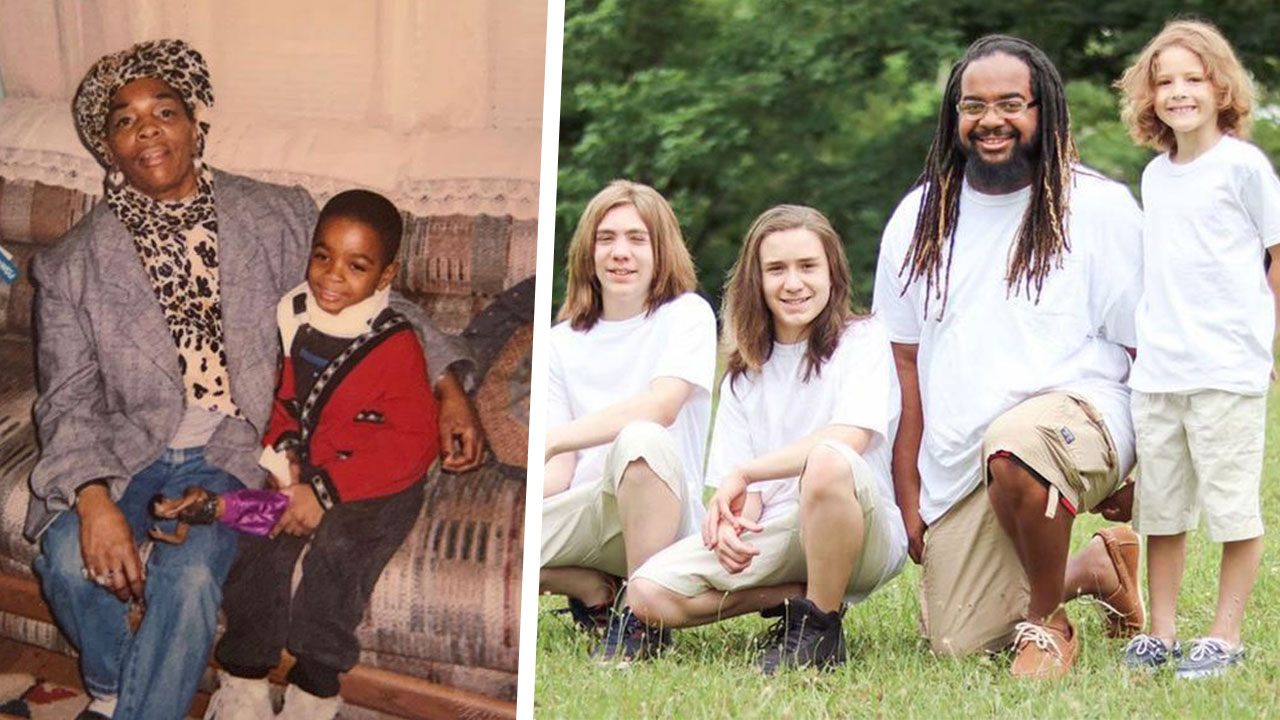 Being a single parent is one of the toughest challenges imaginable. So when one Virginia man willingly decided to adopt not one, but three sons, it made headlines for all the right reasons.
It all began when Barry Farmer was placed into in Kinship Care – a form of foster care allowing family members to raise a child. Farmer's grandmother became his legal guardian as he shared in an Instagram post, including a photo from his first Christmas living in her home.
"My Grandmother didn't have a lot to give me but it was more than what I ever had up until that point. I was fed, well groomed, my own room and loved. I may not have had what other children around me had growing up, but I did have a CHANCE."
So at just 21 years-old, Barry Farmer decided to give back, receiving his foster care license and taking in then 8-year-old, Jaxon. What was originally a temporary placement eventually became permanent, when Jaxon asked if Farmer would become his "forever father" after the two had formed a special bond.
Two years later, wanting to give Jaxon a bigger family that included a sibling, farmer adopted 11-year-old Xavier. Less than a year later, the family added 4-year-old Jeremiah to their brood. Originally another temporary placement meant to give his former foster family some time off, the young boy eventually became an official Farmer in 2016. "Jeremiah's plans to return home had changed during that time," Farmer explained to PEOPLE magazine, "and that's when my two older boys and I decided to welcome him into our home permanently."
While parenthood has obviously come with some challenges and surprises, Farmer is still as passionate about being a dad as he was on day one. "Fatherhood has been everything I imagine it to be because I'm the father I wish I had growing up. I'm involved, I'm there when my boys go to sleep and when they wake up," he says.
Beyond the immense feeling of joy it gives him, Farmer also says it's a small way to honor his grandmother and her sacrifice. "Becoming a foster parent was like a tribute to my grandmother because I could never pay her back, but I was definitely able to pay it forward."
Although his home now feels more like a frat house, Farmer said he wouldn't have it any other way. "They are loving, strong-willed and, at times, extremely thoughtful," Farmer says. "My sons have a lot of potential to make a positive impact on this world, I just hope they realize it and act on it."
While having a stable place to call home is important, it's the emotional bonds that Farmer says matter most. "They need your understanding, your compassion, and your guidance."
Farmer encourages others to explore foster care and adoption. "This is about the hundreds of thousands of children who need permanent homes and closure on their traumatic past and how we need hundreds of thousands of individuals to step forward and help them," he says.
To learn more about foster care, visit the resources page on ChildWelfare.gov.