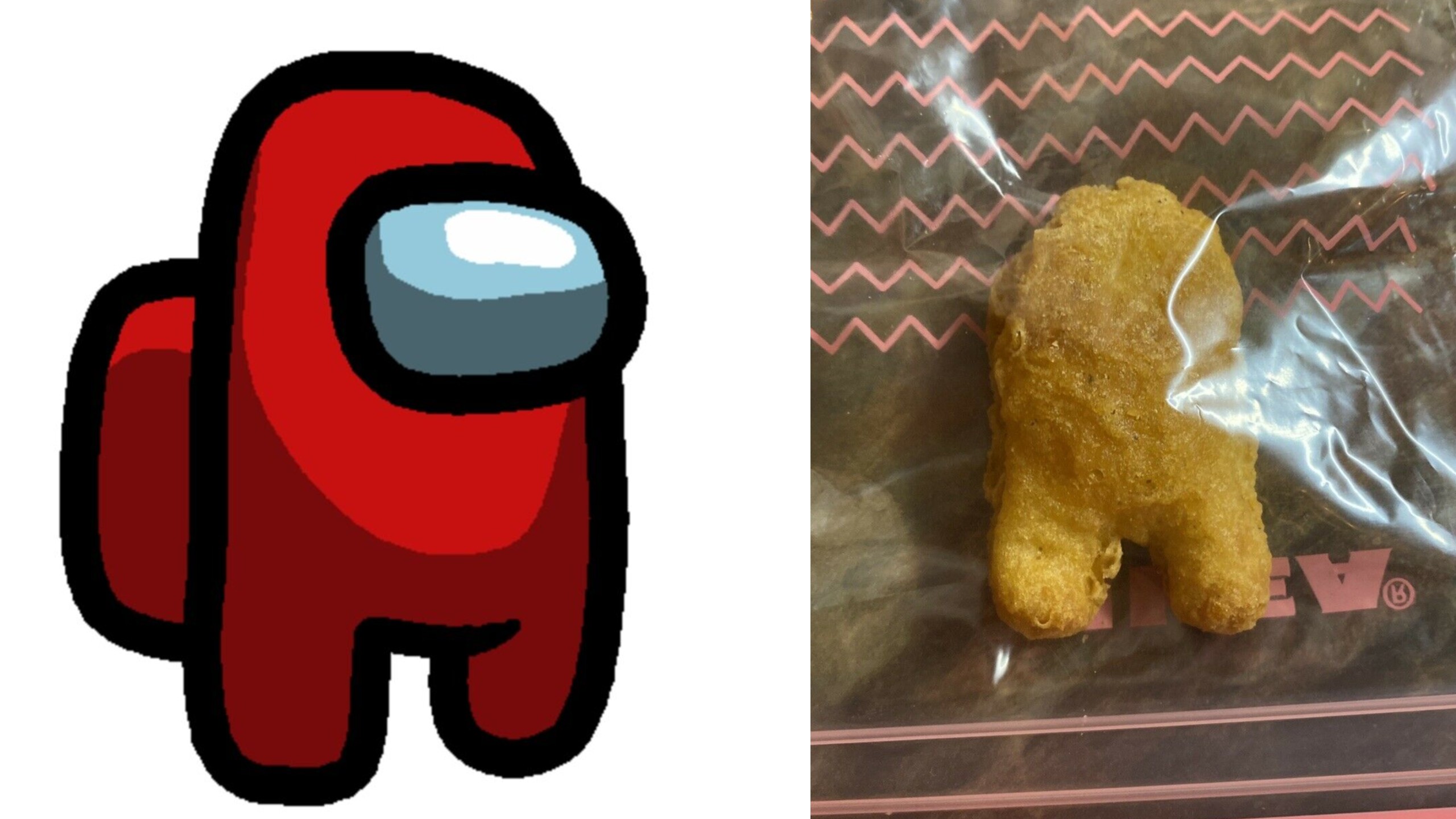 Credit: Inner Sloth/eBay/polizna
Yes, you read that title correctly.  A Mcdonald's chicken nugget that was up for auction on eBay because it resembled an Among Us character sold for $100k.  It had 184 bids on it too.
The chicken nugget, which came from the K-Pop band BTS/McDonald's meal collaboration, was originally listed on May 28th for $0.99 by seller "polizna".  Due to word spreading, quite a few folks went bid-crazy.  The official Among Us Twitter shared the listing on its feed for their 1 million followers to see.  That's probably part of the reason the price absolutely skyrocketed.
there's a $34,443.43 among us chicken nugget on sale and i don't know how to feel about it??? but also?? i want ithttps://t.co/9I02dtWdmf pic.twitter.com/uf3bRe6dDE

— Among Us (@AmongUsGame) June 1, 2021
"polizna" says that they will ensure the chicken nugget will be delivered frozen and air sealed.  They also added that they will ship the nugget with a packet of McDonald's Szechuan sauce at the buyers' request.
I wish I had that kind of money to spend on a CHICKEN NUGGET.  We've seen classic video games like Super Mario Bros. sell for $600k, but a chicken nugget?  That's something new.  Will whoever bought it actually eat it when it arrives?  Or will this nugget just forever be kept in a zip lock bag?  I need those answers.  Also, I really could go for some chicken nuggets right now.  Preferably not any that cost hundreds of thousands of dollars though.