Prepare Yourselves… Pokemon Cards Are Coming Back To McDonald's Happy Meals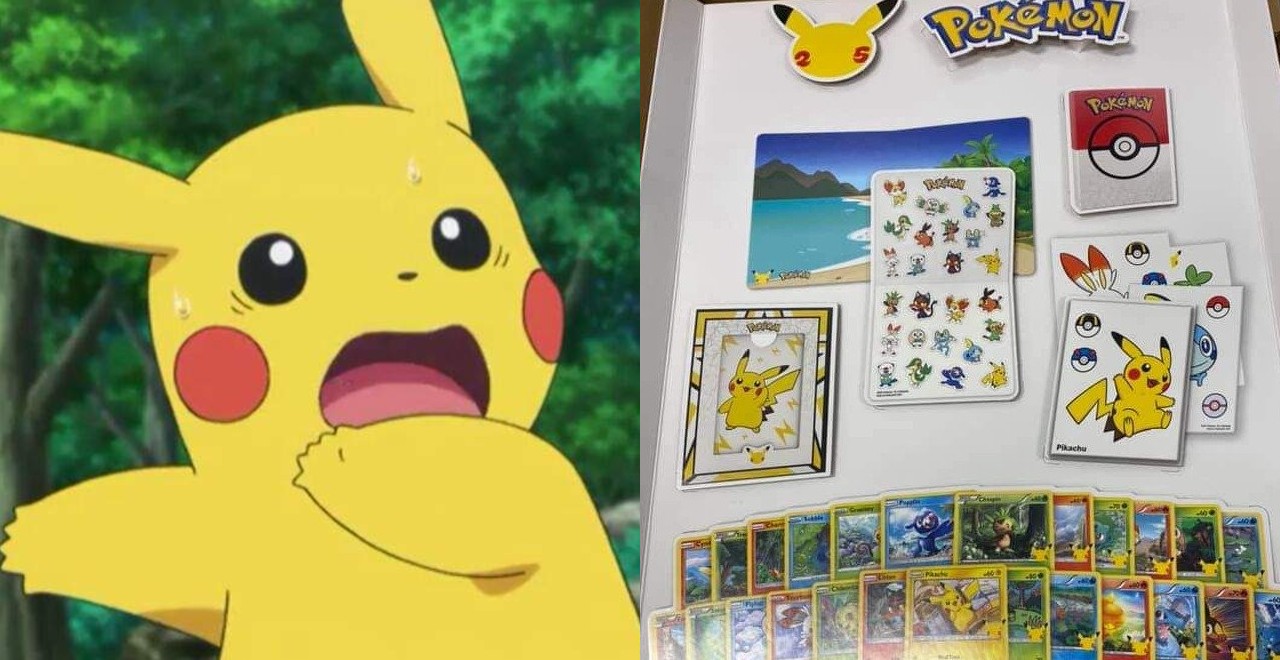 It looks like it's that time again to "catch 'em all" and eat a truckload of fast food in the process. Finally, a Happy Meal for adults to sink their teeth into.
Pokemon is celebrating its 25th anniversary this year, and it seems like McDonald's is joining in on the fun.  Starting February 9th, 2021, and running until March 8th, 2021, you'll be able to get a pack of collectible Pokemon trading cards with the purchase of every Happy Meal.  While there hasn't been an official announcement yet, we have PkmnTrainerAbel and PokeJungle to thank for the leaked news.
It appears that the McDonald's Pokémon Happy Meal promotion has leaked and is expected to start in the US next month! pic.twitter.com/jNC6rCGwjJ

— PokéJungle (@pokejungle) January 28, 2021
It also looks like there will be extra goodies to pick up like stickers, a Pokemon card case, and a frame made to display the Pokemon cards.  Whether these will be part of the Happy Meals or something you purchase separately hasn't been confirmed.  What is rather troubling about the whole thing is that originally it was reported that there were 25 cards in total to collect.  According to PokeBeach, that's not the case.
McDonald's 25th Anniversary Set Will Actually Contain 50 Cards! Ahh!!!

Check out the full details on https://t.co/BBXqTvB8hd:

➡️ https://t.co/m6o9sswvYA pic.twitter.com/GlMPySnSxP

— PokeBeach.com💧 (@pokebeach) February 2, 2021
Each pack comes with 1 holographic card and 3 regular cards, which means there's a holographic variation for each card.  This pushes the grand total to 50 cards!  Who knows how many cheeseburgers and chicken nuggets your family is going to have to consume to complete the set.  What's even worse is you can just use your favorite delivery app to bring Happy Meals directly to your door whenever you feel like it. F
Yeah, this whole thing isn't going to end well.