Anheuser-Busch Is Making Hand Sanitizer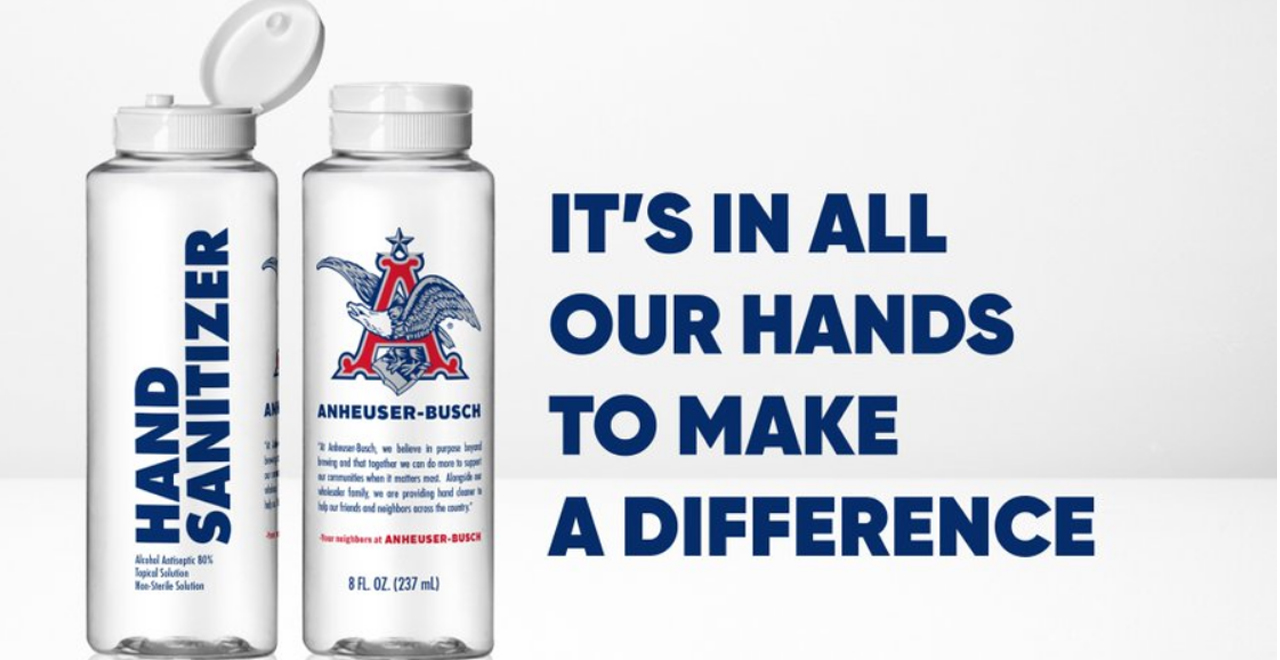 There are two national imperatives right now as we fight the COVID-19 crisis. The first is to stay home, to help our hospital systems from being crushed by an influx of new cases. Second, keep your hands clean. When you don't have soap and water, then it's time to turn to hand sanitizer.
And that part is a problem, as the nation's big-box stores have been wiped out of inventory. Some small distilleries scatted around the nation have done their civic duty, adding sanitizer to their boozy offerings. Now, the cavalry is coming, as brewing giant Anheuser-Busch is getting into the sanitizer game.
The maker of Budweiser, Bud Light, and a series of hard shelters, etc, is empowering its nation-wide infrastructure to start producing hand sanitizer, and a lot of it.
We have a long history of supporting our communities and employees – this time is no different. That's why we are using our supply and logistics network to begin producing and distributing bottles of hand sanitizer to accommodate the growing needs across the United States. pic.twitter.com/nqImcE5WJP

— Anheuser-Busch (@AnheuserBusch) March 22, 2020
The world's biggest brewer has some strong logistical advantages that the small distilleries clearly don't have, so they can really ramp up the effort across the nation.
Anheuser-Busch said it would work with the Red Cross to direct the supplies to the communities and the hospitals that need it most. The company announced the move on social media, with a beer-looking bottle of hand sanitizer, and the simple message "It's in all our hands to make a difference."
Now, when you hear news like that, your first thought is "what's the cost?" Yeah, we need hand sanitizer more than ever, but will that come at the cost of beer, another much-needed staple to help us survive isolation?
The answer is no, the company stressed it will produce sanitizer IN ADDITION TO its regular output of beer. This is just a company stepping up in a time of need.
Here at The Dad, we hope you, your families, and communities stay safe and healthy during the COVID-19 pandemic. For the latest information, please utilize online resources from local public health departments, the Centers for Disease Control, and the World Health Organization to remain as informed as possible.