Distilleries Have Started Making Free Hand Sanitizer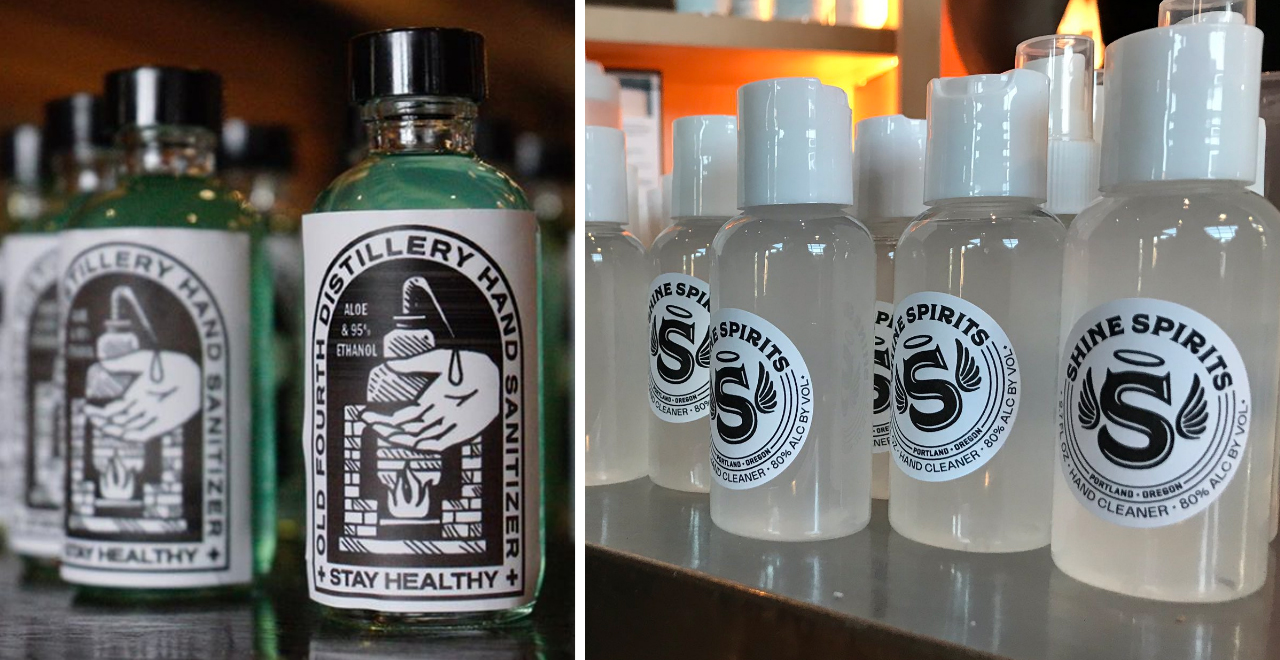 Keeping your hands clean has never been a bigger national imperative than it is now. It can be even more difficult with kids, as they enjoy vigorously protesting whatever hygiene rules you throw at them. Hand sanitizer is always great in a pinch, a few squirts are an acceptable substitute. Problem is, you can't get it anywhere.
Hand sanitizer has gone the way of toilet paper and paper towels, vanished into the wind, relegated to rumors and hushed whispers at grocery stores. It's even become a prize at some arcades. But some distilleries have decided to fill that void with the product they know best: alcohol. Distilleries across the country have started creating their own hand sanitizer, using alcohol and a few other cheap, easy-to-access ingredients.
A distillery in Atlanta was among the first, creating and bottling their own hand sanitizer, which they gave away for free to people in the community. They made it with aloe vera gel and 95 percent ethanol.
Shine Distillery in Portland is doing the same thing. They started using waste alcohol from making spirits and using it to create hand sanitizer for the community. The owner talked with local authorities and found out they could distribute it as long as it was free. They also curated a great list of songs/lyrics you can sing to fill out the time required for a thorough handwash.
Shine Distillery in N. Portland is now bottling hand sanitizer to give to customers. The owner said they already used the concoction to clean around the place anyway! It's made from a byproduct of the alcohol they bottle. 80% alcohol, xanthan gum, and a little water. pic.twitter.com/OnGuBIs0WM

— Audrey Weil (@audreytweil) March 10, 2020
"Ultimately, I'm part of the community, I want my friends and neighbors to be happy and healthy," he told a local news outlet. "All my neighbors getting sick and going down doesn't do me any good. I want to be in a healthy community, and it feels good to be able to give back."
Other distilleries across the country are coming to the rescue, whether it's by donating sanitizer to shelters or making it readily available to the community. Hopefully, it's a trend that continues to spread, as people realize that distilleries are here for us in hard times in more ways than one.
"We are in a national emergency," said brewery founder Chad Butters. "What's the right thing to do? The right thing to do is support this community by providing something that is in desperate need. We'll flood the valley with hand sanitizer and drive that price right down."
Here at The Dad, we hope you, your families, and communities stay safe and healthy during the COVID-19 pandemic. For the latest information, please utilize online resources from local public health departments, the Centers for Disease Control, and the World Health Organization to remain as informed as possible.