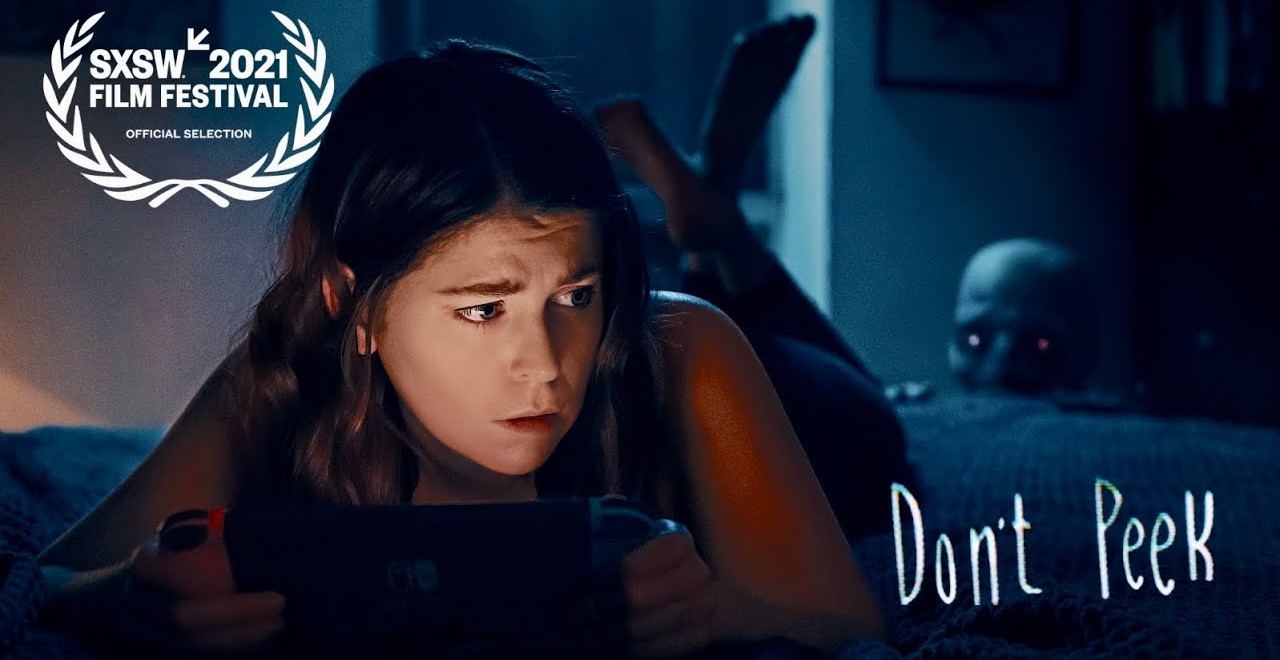 Credit: YouTube/Julian Terry
If you've played Animal Crossing, you don't exactly associate it with spooky times. Well, leave it to filmmaker Julian Terry to turn something fun and relaxing into something truly horrifying.
"Don't Peek" is a short horror film that was made with 3 people and a Blackmagic pocket camera last year during quarantine. Directed by Julian Terry and starring Katie C'etta, the short takes place entirely in a woman's room while she's playing Animal Crossing. Everything she interacts with in the game has an effect on the real world. If she turns off a light in the game, it turns off a light in her actual room. It's an interesting discovery at first, until….
You can watch the 6-minute horror short down below… if you dare.
It's pretty effective during its runtime and I'd be lying if I said it didn't give me the heebie-jeebies. "Don't Peek" became such a hit (it currently sits at 1.5 million views) that it garnered attention from director Timur Bekmambetov (Wanted, Night Watch, Abraham Lincoln: Vampire Hunter). Bekmambetov was so impressed that he'll be producing a feature film version with Julian taking the reins as director.
We've seen short Youtube films like David F. Sandberg's "Light's Out" get picked up and turned into successful full-length features. Sandberg would even end up going on to direct DC's Shazam! so it could be a very exciting future ahead for Julian if "Don't Peek" delivers. The only thing I think will change going to the big screen is the game. I'm not so sure Nintendo would be cool with associating their adorable Animal Crossing with a freaky film.
Also, I'm never playing Animal Crossing again.