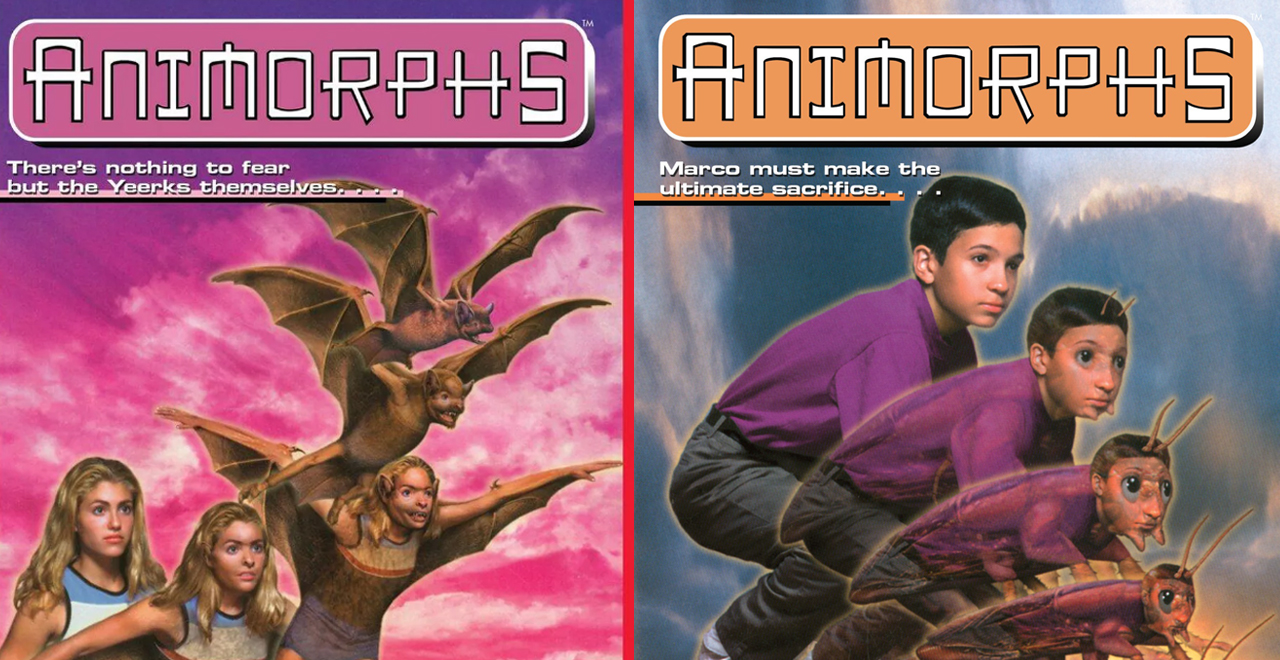 Credit: Scholastic
As Hollywood continues to churn out remakes, reboots, sequels, prequels, and even legacyquels, it's easy to forget that the studios don't just repurpose movies, sometimes they even adapt books!
It's actually kind of surprising there are any books left that haven't been made into movies or TV shows or both, but there are a few left. 90s kids have to be excited about their latest efforts: the Animorphs!
After a short-lived TV series in 1998, the classic 90s sci-fi book series by K.A. Applegate is finally getting the big-screen treatment. The books are about five humans and an alien who can transform into any animal they touch and who use their powers to fight against an alien invasion, and the movie is being shepherded by Scholastic and Picturestart, which is headed by Eric Feig, who produced the Hunger Games.
"We couldn't be more excited to work with Scholastic to adapt Animorphs, an iconic book series with a wildly unique combination of exciting, witty, outlandish and grounded elements that feel all too relevant for our times," Feig said. "We know these books have a deservedly deep bench of passionate fans, ourselves included, and we hope to make Katherine Applegate and her co-author, Michael Grant, proud as we bring Jake, Marco, Cassie, Rachel, and Tobias to life for a new generation."
No word yet on who will be writing or directing it, but Scholastic's Iole Lucchese is confident the decades-old book series will remain relevant to today's audiences.
"The central themes of Animorphs have resonated strongly with kids for more than two decades, and the time is right for a feature film that takes this captivating sci-fi adventure to another level for audiences today. Picturestart has an incredible track record of success, and Erik and his team are the perfect partners to help bring this exciting new series based on the adventure-packed books to movie screens."
There is also a graphic novel version of the series set to be released on October 6th.